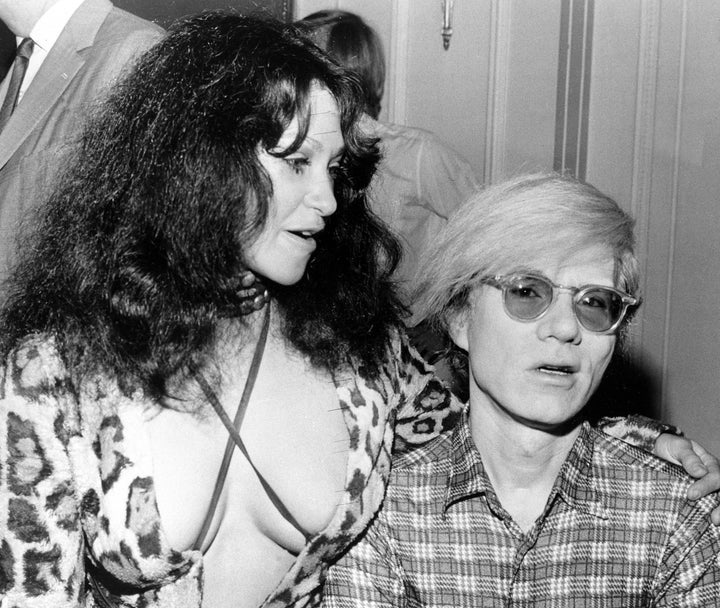 Few acknowledge the silliness that is a part of the contemporary art world. Galleries brand themselves as solemn and holy places, where doors marked PRIVATE abound, where yellow tennis ball fuzz -- carefully placed in a circle on the floor -- is billed as art, and where gallerinas glare at you if you request a price list. Jim Kempner, founder/director of the eponymous gallery in the hub of New York's gallery district in Chelsea, sees the contemporary art world as a hilarious place. And it is a world he plumbs every day for new material for his mockumentary style film series The Madness of Art.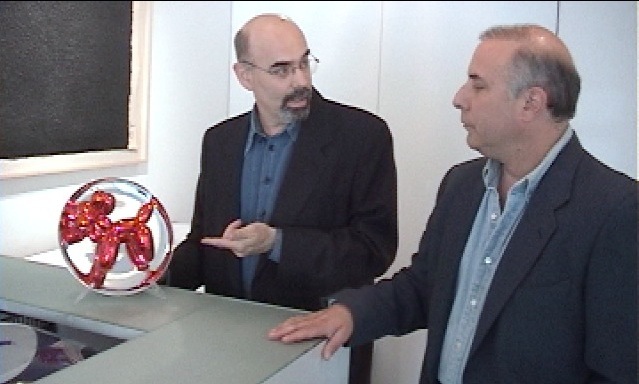 "The Wedding Gift" starring Kempner, left, and Peter Loewy
While a serious art dealer of photography, sculpture and especially master works on paper by Jim Dine, Robert Rauschenberg, Andy Warhol and others, Kempner is also all about fun. Having owned a gallery since 1997, he has seen his fair share of hysterical moments involving collectors, dealers and artists. One day in 2001, Kempner brought a video camera to work to record some of these moments and the series was born.
Written, directed and starring Kempner himself, each 6-8 minute film features Kempner, playing Kempner. Slightly baffled, ever-hopeful and enthusiastic, a bit naive and always mischievous, Kempner's style of self parody is endearing. Kempner's bemused expressions, perfectly arched eyebrow lifts and general comedic timing are impeccable. This is no surprise, given that he was a stand-up comic in San Francisco before moving to New York in the 1980s.
The films are now edited and shot by cameraman Jon Demiglio. They all feature gallery director Dru Arstark, Kempner's sidekick and alter ego, a kind of Pam to his Michael Scott in this art version of The Office.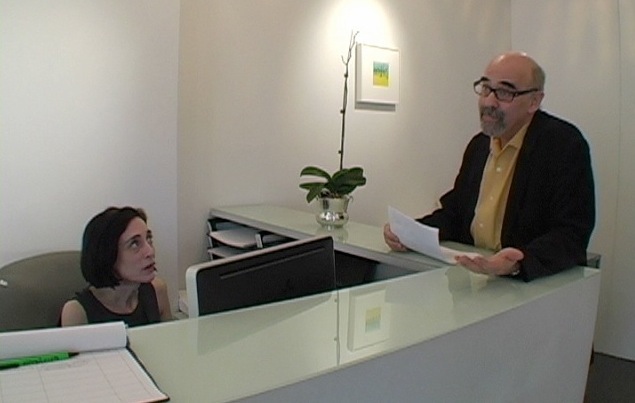 Dru, left, and Kempner in "The Palm Beach Art Fair" Kempner casts his mother -- watch her antics in "Where's the Art" and "The Palm Beach Art Fair," -- two sisters, a brother, his two sons, Matt and Will, several gallery assistants, and artists Robert Indiana, Tony Fitzpatrick, Bernar Venet and Charlie Hewitt (the latter also produces the films).
My favorite episodes include "Mao or Later," in which Kempner sits opposite a fictional Marina Abramovic (aka, sister Stephanie) in a hilarious rendition of Abramovic's performance piece "The Artist is Present," held at MoMA last year. The performance involved Abramovic, seated in a chair, virtually immobile during the museum's public hours from March 14 to May 31, allowing herself only occasional bathroom and water breaks.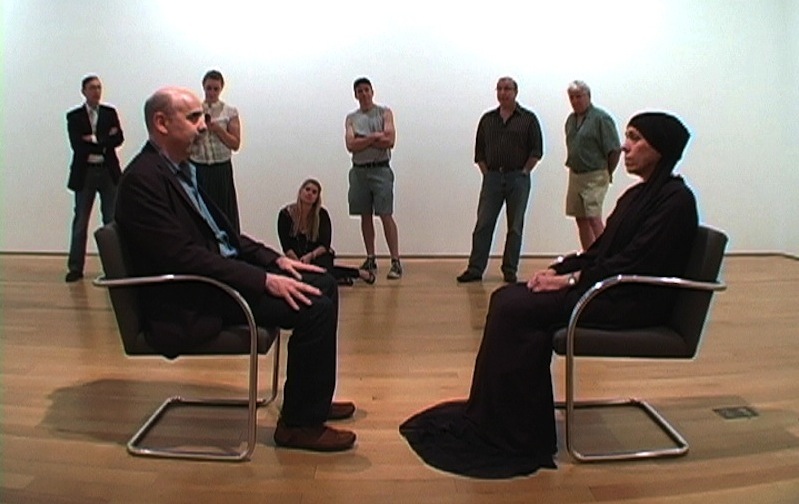 Kempner with Marina Abramovic, played by Kempner's sister Stephanie, in "Mao or Later"Audience members could sit opposite her for as long as they chose. In Kempner's version, he takes a seat and begins the staring contest. His cell phone rings, he fumbles to answer it, only to have it fly out of his hands and bounce off the artist's head.
Later in the same episode, Kempner's other sister Vicki plays Estelle, a widow who visits the gallery to buy a Warhol. She asks Kempner if Warhol created soup prints with Progresso or Hungry-Man because her late husband, who left her with the bucket load of money to buy the Warhol, preferred those brands to Campbell's.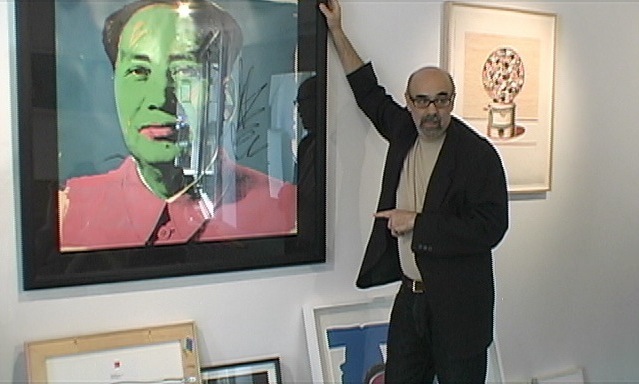 Kempner working on a Warhol sale In "Fried Spaghetti" Kempner visits another gallery. What ensues is a gut-bustingly funny scene between the young, pretty receptionist doing everything she can NOT to give Kempner a price list. In "Yoko (Oh-No)" Kempner agrees to hang a Yoko Ono peace banner in his window, only to see it read Imagine Peas instead of Imagine Peace after it's been installed by an assistant.
Since starting the series a decade ago, people in the entertainment industry have come and gone, inviting him to cast real actors and professionalize the operation. But Kempner prefers to keep The Madness of Art as it is. He's just having too much fun. Catch all 27 episodes -- where reality TV meets sitcom on 23rd and 10th Avenue -- at www.themadnessofart.com. Or, visit the gallery at www.jimkempnerfineart.com.

REAL LIFE. REAL NEWS. REAL VOICES.
Help us tell more of the stories that matter from voices that too often remain unheard.