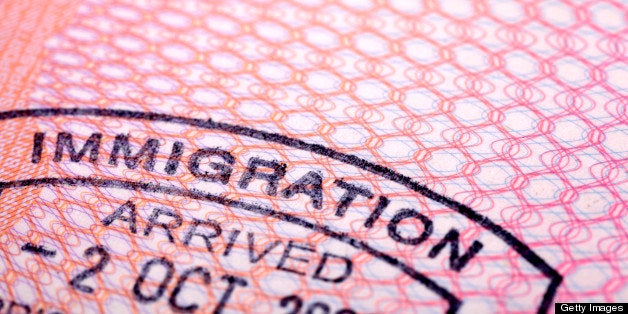 Judge Andrew Hanen wants everyone to know he is really upset with President Obama's immigration policies. He has not only issued opinions that have been noted for their anti-immigrant hostility, but last year he issued an injunction that stopped President Obama's 2014 immigration executive orders from moving forward (the orders, which would have affected an estimated 5 million immigrants, are on hold pending a Supreme Court ruling that will likely be issued next month).
As if that weren't enough, Judge Hanen took things even further last week, issuing an order that shocks the conscience and calls into question his judicial temperament. It also paints him as a nativist bully who is using his powers as a federal judge and the familiar tactics of anti-immigrant activists to threaten immigrant youth.
Judge Hanen's latest order mandates the federal government to provide him with the personal information of an estimated 100,000 young immigrants who received deferral from deportation under executive orders issued in 2012. He made it clear that he would be willing to eventually release any or all of this information to state officials requesting it "on a showing of good cause".
For residents of New Haven, CT, Hanen's order have a ring of familiarity, as similar tactics were deployed against the city - not by a judge, but by nativist organizations' intent on derailing one of the city's immigration programs.
In 2007, the city embarked in an effort to create municipal identification cards for all city residents irrespective of their immigration status. Thousands of residents, including the undocumented, lined up to apply for the cards. Opposition to this initiative was swift and frightening. City officials received hate mail and death threats. Immigration advocates were followed, harassed and heckled. The hate radio jock and Holocaust denying racist conspiracy theorist Hal Turner suggested that it would be the "perfect opportunity for [sic] drive by shooting using a machine gun...on the lines of Illegal Aliens standing there!"
The nativists escalated their efforts by filing a state Freedom of Information request demanding the names, addresses and photographs of everyone who applied for a New Haven ID card. They were supported by the Immigration Reform Law Institute - the same anti-immigrant group that has been advocating on the side of the plaintiffs in the Texas case. (IRLI is the legal arm of the Federation for American Immigration Reform which the Southern Poverty Law Center has labeled a hate group.) After a series of hearings, the Connecticut Freedom of Information Commission, citing the hundreds of threats of violence received by the city, determined that it would be against public safety to release the names of the ID card holders.
In both of these instances, the tactics were almost identical and the motives clear - to intimidate and terrify immigrants and push them back into the shadows. In Judge Hanen's case, his bizarre type of judicial activism seeks to deter immigrants from coming forward should the Supreme Court rule against him and quash his injunction.
But there is one major difference -- unlike those in New Haven, Judge Hanen is not an anti-immigrant zealot affiliated with nativist organizations - he is a federal judge who is sworn to administer justice and faithfully and impartially discharge his duties. In abusing his powers as a judge, Hanen's actions now threaten to imperil the lives of an estimated 100,000 young and law abiding immigrants.
It is one thing for a group of anti-immigrant zealots to threaten teens and young adults to foist their agenda on the country. It is wholly something else for a federal judge to do so.
Unless he is stopped, the madness of Judge Hanen will lead to tragic results.
Kica Matos is the Director of Immigrant Rights and Racial Justice, Center for Community Change Action.
Related
Popular in the Community