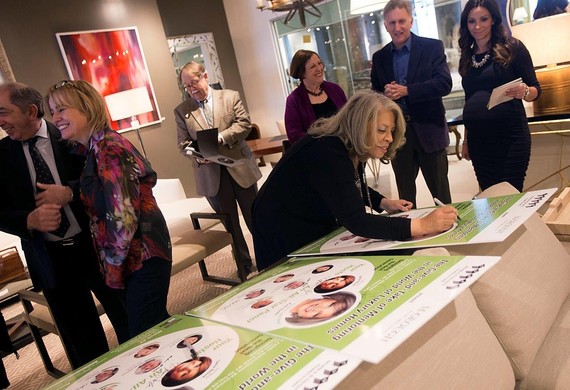 "You can have a lot of talent, but success will only be because of your mentors."
I fondly remember what my mentor, Grammy Award winning Patti Austin, once told me. Before I found Patti, I was, almost unconsciously, searching for someone to guide me through life. My dreams weren't something you could learn in a college classroom; they were things you would only learn by doing. I wanted to produce live shows. I wanted to manage talent. I wanted to learn from the best.

One of my top goals was to manage tours, and who better to learn from than Boston fashion icon, Yolanda Cellucci. I thought the innovative designer's legendary fashion shows were outrageous and were the talk of the town. So what did I do? I hunkered down and studied the shows until I knew them like the back of my hand. I called and begged the designer for a job that could just help me get my foot in the door of the fashion industry. Any job was fine as long as I could gain experience in producing shows.
Terrified, I went into the job interview with limited experience and tools.

Simply put, I was not an ideal candidate for her team. Yolanda took me in anyway, and I soaked in everything I could about how this entrepreneurial wizard created her empire.
Though I landed a job as the assistant to the women who led Yolanda's Couture department, my role seemed anything but glamorous. Half the time was spent in dressing rooms cleaning up after clients; the other half was re-bagging and storing the very fragile and expensive gowns she'd come across. Though it wasn't exactly what I was thinking it would be, I learned a lot. Through working, I learned how to brand myself, something that would prove to be very important while working with high-profile clients. The longer I worked, the more I learned about the industry, press, marketing, and fashion.
Yolanda's store was the best university out there!
After gaining experience, I headed to Hollywood where I didn't know a soul. I worked my way into an internship with Mitch Schneider, a powerful publicist in the music world. This would be what would launch my career, where I met Patti Austin, and where I gained an important new word into my vocabulary: mentor.
Throughout my time with Patti, I noticed that instead of boasting about her personal success, Patti took the more nostalgic route in acknowledging who had helped her along the way to success.
I never forgot how Patti graciously assigned her recipe to success to all those who mentored her, all those who helped guide her to a stable and respected career.
The lessons that Patti taught me spiraled into a life-long passion of mine. I realized that mentors are crucial to achieving life goals and dreams. It turned out that I mentored Patti as well. She had always been a "design freak," and as a stone designer, I was able to guide her through some techniques and design elements. Now Patti and I are celebrating the five year anniversary of the Over My Shoulder Foundationwhich we co-founded. The Foundation was born out of the hopes of raising awareness for mentorship and self-empowerment programs, as well connecting mentors with people that need guidance.
Tips for Being a Good Mentor

• Give them sound advice, educate about them about your profession
• Be someone that they can rely on to guide them towards success
• Share your time, wisdom and expertise
• Provide emotional sustenance
• Be a positive role model in their lives
• Reconnect the unconnected
• Create a productive and safe space that will help them ooze with confidence
• Foster your relationship with them, even if it's in the smallest ways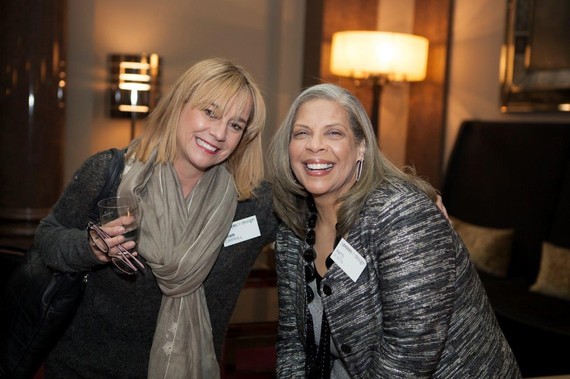 Calling all HuffPost superfans!
Sign up for membership to become a founding member and help shape HuffPost's next chapter