Pollock's Lucifer now resides at Stanford University and is welcoming visitors. The news is of significance to everyone for reasons described in this article. Lucifer, the crown jewel of the Anderson Collection, moved to Stanford with a retinue of 120 colorful accomplices he's befriended while living at the Andersons' residence. The whole gang is now happily installed in a custom-designed museum on the Stanford campus. With room to spread and a loving staff, they now have the means to receive visitors daily. You should visit. Besides bedazzling art, you'll undoubtedly be touched by the friendliness of the museum. The Andersons' gentle and generous spirit permeates, making visitors feel at ease.
A Transformative Art Experience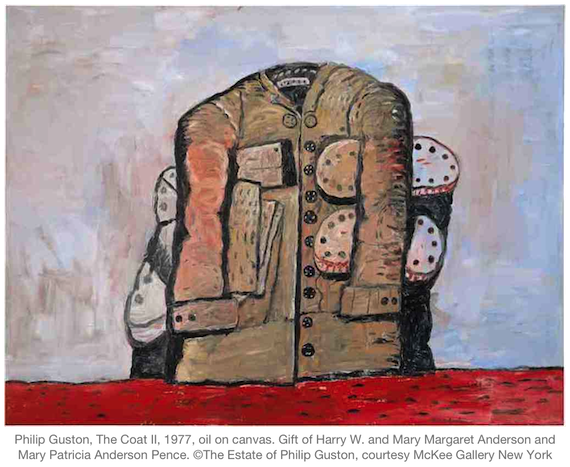 Fifty years ago on a trip to Paris, Harry W. Anderson and Mary Margaret Anderson - known as Hunk and Moo - experienced an "art moment" visiting the Louvre. They were not knowledgeable about art then, but felt the pull of art's wonder. Shortly thereafter they made the decision to become knowledgeable and ardent collectors of modern art. They sought to educate themselves, and forged personal relationships with scholars, curators and artists. They filled their home with masterpieces, welcoming each as a new family member. Living with art is a joy only collectors can appreciate. "When you get to live with art, everyday it changes", says Moo Anderson.
Fast-forward 50 years, they've collected one of the world's most outstanding private assemblies of modern and contemporary American art. The wherewithal came from a flourishing business venture (Saga Corporation). The motivation, an enduring love for art. They chose to focus on American artists who shaped the future. When collecting they had two questions: "Have I seen it before? Could I have thought of it?" Collecting art took them on an exhilarating journey to the new, and stretched their hearts and minds in ways it would not have been possible otherwise.
Today they've donated 121 "irreplaceable" artworks to Stanford University, who built a standalone museum for the collection. "It became bigger than a family", says Hunk Anderson, "it needed to be shared with the world". Another awe-inspiring fact about the Andersons is that they considered themselves custodians and not owners of the art in their collection. Hunk Anderson described their gift as "a gift that keeps giving". There is beauty and generosity in this dedication. May it offer many the joy of having an "art moment".
The Anderson Collection is special for many reasons. The collection is deeply personal. It was assembled by a family, not a museum curator or art consultant. It represents the personal choices and tastes of a family, and a love relationship that spanned over 50 years. They cherished every artwork equally as a family member. In fact, they grew so close to the art they lived with that when it moved to Stanford, they described feeling as if they were sending their children to college.
Museum Makes Art Friendly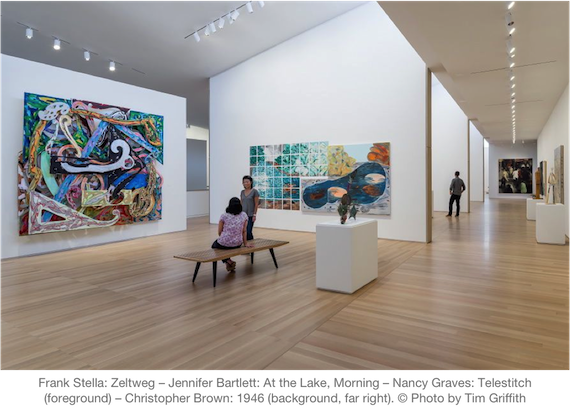 A special museum was needed for this collection. Stanford hired Richard Olcott of Ennead Architects, whose firm designed Stanford Bing Concert Hall. The architects took their inspiration from the Andersons' home - a classic postwar California ranch house comprised of a series of interconnected rooms. "We sought to reflect the intimacy and informality with which the Andersons lived with art", shared Olcott.
From the exterior, the Anderson looks like another beautiful building on campus, blending courteously with its neighbors without haughtiness. I like that the fact that the outer-shell is understated, projecting a sense of humility and deference to the art it encloses. Once inside though, one is in for a treat. And a treat it is indeed!
Slow stairs take visitors to the second floor where the art resides. There is no art on the stair walls. "It gives visitors a chance to cleanse their mind", explains Olcott. As we walk up the stairs, an oversized and inviting Clyfford Still pulls our eyes up, giving the ascent an aura of mystery. Once at the top of the stairs, there are no signs telling visitors where to start. "There is no pre-determined path for viewing the installation", says the Director Jason Linetzky, "we sought to offer a more casual experience, one which reflects the way the Anderson family lived with these works at home. Here visitors have the opportunity to wander wherever their eyes pull them". One also notes the absence of doors and closed rooms. It is one big gallery space fragmented by floating walls, creating a multitude of interconnected alcoves.
The west end of the gallery where the Rothko and Pollock resides is a must see. Watching those masterpieces cozily facing one another as if engaged in a dialogue is worth the experience in itself. Surrounding them are works by Kline, Gottlieb, and Motherwell. All keeping in good company. I particularly love the smaller alcoves along the stairwell. Art looks so cozy in them. I felt a sense ease and belonging. Each room evokes a different atmosphere, some are meditative, others are lively and joyful. I love the cross-fertilization of paintings, sculptures, and colors throughout the museum. It creates a striking patchwork of colors and unexpected juxtapositions.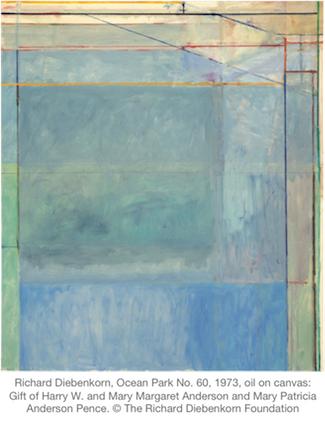 If the Anderson Collection represents a milestone in Stanford history, it also is a gift to humanity. Connoisseurs will be touched by its charm. If you are intimidated by art museums, this one will make you feel at ease. The rooms are living-room size not museum size, giving one a feeling of what it is to live with art. Museums are usually places for art to be seen. This museum feels like a place for art to live in. A lady sitting on a bench next to me summed it well: "You know it's a great museum when it makes you talk to strangers about paintings". I concurred. We exchanged emails. To be continued.
Related
Popular in the Community