Golden plains and rocky terrains, a land where dust and sunshine reigns. A long and peaceful meandering road, reveals a dry lake where water once flowed. Upon the Earth my joyous feet tread, with love in my heart and dreams in my head. Then through the looking glass I wander, seeing many sights that make me ponder. Falling arms-first into a warm embrace, I find my tribe bathing in bass. Together we roam in a place we call home, ahead is a swirling geodesic dome. Thunder, Lightning, Grand Artique and Woogie, as the music plays we begin to boogie. Life is love and I love this life, free of judgement, hate and strife. Hand in hand we plunge full throttle into the magical realm of Lightning in a Bottle.
As one of the pioneers of the transformational festival scene, Lightning in a Bottle has transcended from its small beginnings at Live Oak Camp in Santa Barbara and Irvine Lake in Orange County, to a sold-out show at San Antonio Recreation Area in Bradley. The transformation seems to be working as more and more humans begin to discover the beautiful world which the Do Lab has created. Cascading colors, encompassing stages, climb-able art installments and the prismatic array of performers, creators and music-lovers paint the three dimensional masterpiece that is Lightning in a Bottle.
LIB has become a collection of worlds within a world, a series of complex organisms all working together symbiotically to form one magical living creature. In addition to four stages (Thunder, which was once the Bamboo, Lightning, Grand Artique and Woogie) the Pagoda Bar and Favela Bar also offered music from the likes of Headtron, Street Ritual, Desert Hearts and more. With many stages, sounds and vibes, I felt like a tiny cell, floating from organ to organ. I enjoyed the breath of the Lightning Stage, the solar plexus of the Thunder Stage, the pulse of the Woogie and the spirit of the Grand Artique.
And then, there's the campgrounds.
Another microcosm nestled beside the creature of LIB is the pulsing life force of the campgrounds. Headtron, WAPA, The Good Vibe Tribe and many more, rattled campers morning, noon and night. Tang, Bijoux and Wet Hand Dan dropped the trop at the Good Vibe Tribe camp while Peewhee and Kompozart were amongst WAPA's stellar array of diverse performers. With the comfort of a campground and the sound system of a stage, these renegade parties were like a vortex, making it easy to get sucked in and difficult to venture out.
With so much going on inside and outside of the festival, the only tactic to avoid the disappointment of unmet expectations is to live like a tumbleweed. Let the wind of the festival roll you, tasting the flavors of where you are taken, feeling the vibration of the earth passing beneath your feet and meeting other tumbleweeds along the way. Living in the moment is essential to maximizing enjoyment as chasing set times and friends can cause you to lose sight of the festival itself. Oftentimes it is those nonchalant moments of wandering when you discover your new favorite band or artist, make new lifelong friends and become a believer of festival magic.
The Opiuo Band, described on their Facebook page as a "broken-frog-stomping-funkadelic-hippo-hop-monkey-crunk-chunky-bouncy-stomach-morphing-bassdolloping-scrumptious-bowl-of-glitch," commanded the Thunder Stage with melodic live instruments, sticky bass, a moment of moshing and hypnotic vocals by a compelling front-woman. They defibrillated the audience with a hefty dose of aural electricity.
Tycho's silhouetted set in front of scenes from Alejandro Jodorowsky's acid western Holy Mountain, was a melancholy albeit psychedelic way to close out the festival. Undulating bodies swayed to their sounds, the smell of gratitude wafted through the air in the form of cannabis and Palo Santo. Even a recent and unfortunate equipment theft (not at LIB) didn't hinder them from playing a captivating set as the audience drank every last drop of Tycho's smooth, liquid sound.
Kaleidoscopic eyeballs, shapes, colors and swirls by Android Jones were projected onto a geodesic dome that encased a plethora of festival art. Stepping inside the rabbit hole brought you into a gallery of hallucinogenic visions that were masterfully translated onto a 2-dimensional medium. However, depending on what chemical was being released by your endocrine system at the time, these pieces may not have looked 2-dimensional but 3 or even 4-dimensional.
What makes Lightning in a Bottle a transformational festival is not just its freedom of creative expression, but its endeavor to make change instead of just exist. With multiple types of educational panels ranging from permaculture and eastern remedies to "Sex, Love & Porn," there was a vast array of brilliant minds sharing the fruits of their knowledge. Education and awareness are what separate the transformational culture from the mainstream music festival. Lightning in a Bottle is a party with a purpose.
A festival of this magnitude however is not without flaws. Though there was a vast improvement in structural design such as distance between stages as well as the building of bridges versus stairs, the one element I noticed that seems to dwindle with each year is respect. While the majority of patrons at Lightning in a Bottle are smiling, selfless, brilliant humans, there are those who seem to find themselves attending for the wrong reasons.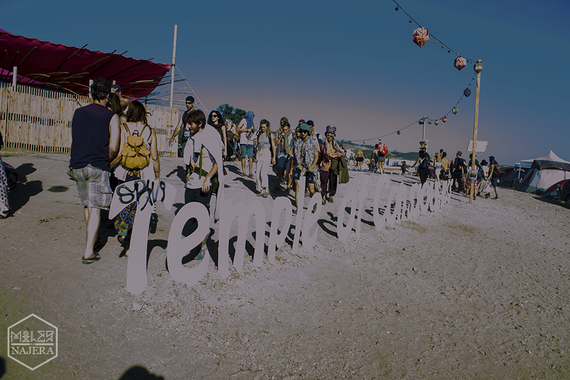 The amount of trash has significantly increased. Advertised as a leave-no-trace-festival, there were certainly many traces left behind that the annual "clean-up song" did not affect. The Temple of Consciousness sign was defaced, as were the bridges and possibly more that I did not see. These issues are not in any way caused by the Do Lab or the festival itself but by the people in attendance. We consciously have the power and the choice to improve the world or destroy it. The Do Lab has created a beacon of light for the bright minds who have chosen to share beauty, make change and be healthy. Respect your body, respect others and respect your surroundings so that we may keep Lightning in a Bottle our sanctuary. It takes teamwork to make the dream work!
With yet another phantasmagorical year, one can only daydream of 2016. A paradigm of transformational festivals, Lightning in a Bottle weaves us a visionary tapestry that we are blessed to decorate with our dreams. Let our colorful tapestry grow and drape upon even the darkest corners of the world. Like stars in the Milky Way, the more of us there are, the further our lights shine.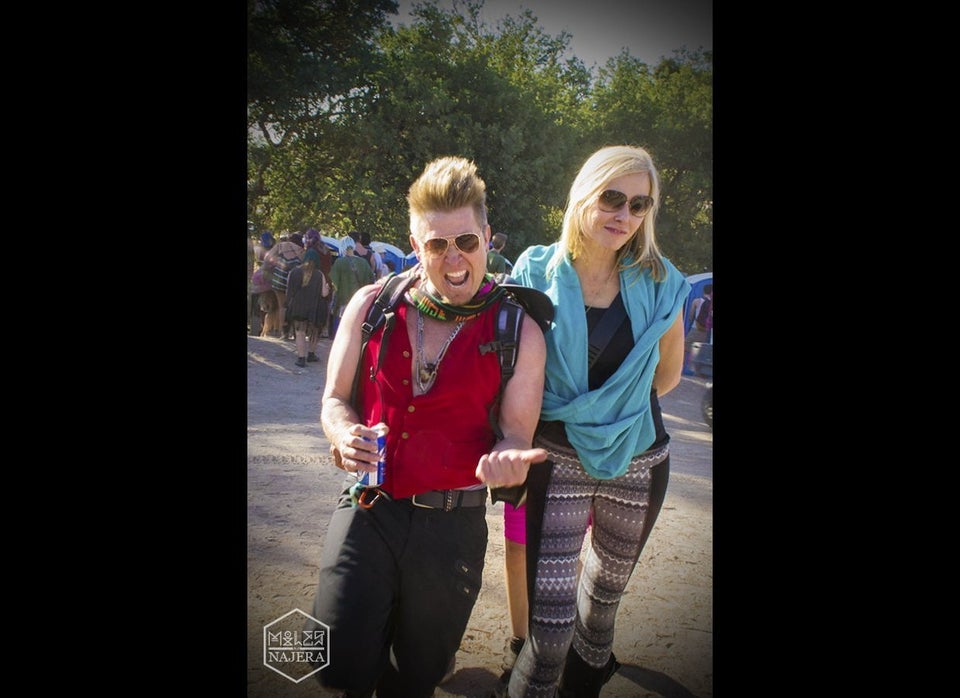 Lightning in a Bottle 2015
Popular in the Community