Politicians. Entertainers. The couple next door. Wigs are everywhere though you may not realize it. A billion dollar industry that grows every year. And thanks to craftsmen like New York City-based Merria Dearman, wigs have not only evolved by light years since the days of Phyllis Diller, but the uncomfortable stigma associated with them is slowly vanishing.
Merria (pronounced "Mariah') Dearman began her journey as a wig master at Vancouver Film School, which eventually led to work at Berkeley Rep in San Francisco where she built fine wigs for film and theatre. But everything changed in 2008 when Dearman lost her beloved Aunt Melinda to cancer, opening her eyes to the disparity between the high quality, comfortable wigs created for stage actors, and the low quality, painfully uncomfortable wigs created for cancer or alopecia patients.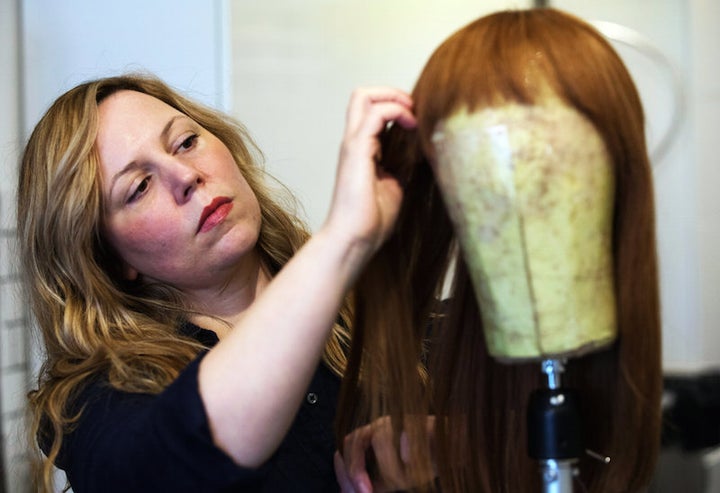 Now, ten years into her career, at age 40, Dearman is at the top of her game. Her Manhattan business, Har (Scandinavian for 'hair"), has fast developed a reputation as one of America's finest wigmaking studios. Her clients, primarily women, span all industries and are often seeking help with their hair loss issues. Many of them have been burned by the shoddy workmanship of bad wigs. Dearman's mission is to hand craft for them an individualized wig, one strand at a time, that looks and feels completely natural. Dearman says "They find me after they've had their hearts broken by other wigs."
The fashion world has also embraced Dearman's work, which happens grace the beautiful head of supermodel Karlie Kloss on the current cover (and interior spread) of InStyle Magazine.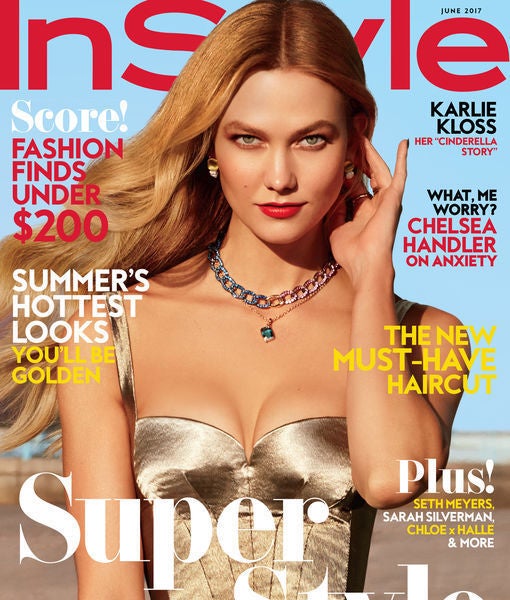 I had the pleasure of speaking with this next generation wig master about how wigs are transforming and how they have transformed her.
Xaque Gruber: Tell me about how your aunt's situation propelled you into the beautiful work you are doing now with cancer and alopecia patients.
Merria Dearman: My aunt, Melinda Myers, was my Mom's older sister and by the time she passed away in 2008, her cancer had spread everywhere. She was a hairdresser with an incredibly high IQ and two Masters degrees, one in education and one in psychology. At the time she was diagnosed with cancer, she was in Guatemala doing counseling for battered women. She was a force. And incredible woman who everyone looked up to. After she lost her hair due to the cancer treatment, I hate to say it but she was given a wig for free from the American Cancer Society and it was horrible. It was hard and heavy, with a lot of wires that stabbed her in the neck. Very fake looking and not something comfortable for a bald head. I wanted to make my aunt comfortable so I fashioned one for her. She loved it. It felt good on her head. And she said to me, "this is what you have to do. People like me need you." And that really resonated, and it changed my life.
XG: You once said 'the power of hair is extraordinary.'
MD: When you can wear your hair the way that you want and you feel good about it, that is powerful. The way you walk in a job interview. The way you go on a date. The way you interact with other people. The power of it can transform your identity. With hair, you can quickly change the way people perceive you. And how people perceive themselves.
XG: Is there still a stigma with wigs?
MD: I think because we are having a conversation about it, the culture is becoming more open, but it's moreso with the younger set who have a more multi-cultural scene and look up to people in pop culture like Katy Perry, Beyonce, Madonna and Wendy Williams. It's part of the conversation now. Hi, I'm a superstar and yes, I wear a wig. It de-stigmatizes it a little bit. With the older generation, they gravitate more to mass-manufactured wigs, that look wiggy and bad, and you can spot it a mile away. And the word 'wig' means something clinical and unpleasant for them. The older generations don't picture a seamless transition of hair. Americans perception of wigs depends on demographic, social environment, awareness of pop culture. If you go on Instagram, my goodness, all the twenty year olds have a fearlessness about wigs and extensions. There has been an overall huge transition in the last five years where wigs are concerned.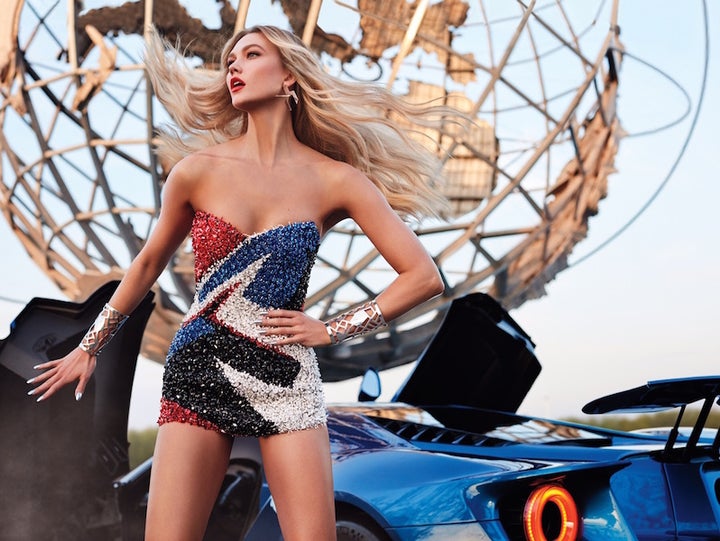 XG: People don't really want to talk about hair loss with women. While with men, it's common place.
MD: Cancer and hair loss affects all walks of life. 30 million women in America suffer from thinning hair, and that is not really talked about, but I have placed my focus on it. I have fewer male clients than women, but I do have them. Even though we expect men to lose their hair, men are just as sensitive about it as women. They have the same emotional reasons to seek my services as female clients.
XG: You have said that good wigs should not be noticeable.
MD: Nothing feels better than when someone walks into a room full of people that they know and love and nobody knows they are wearing a wig. A person goes into their office and nobody knows. Or a politician on a stand and nobody knows. Some very powerful people in media wear wigs, very famous people, and you have no idea. You don't see a good wig.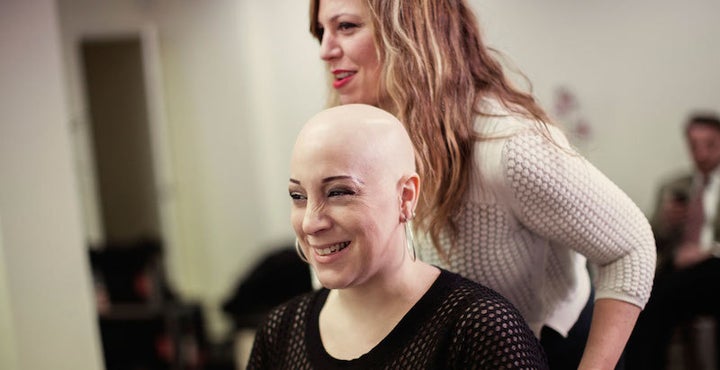 XG: Now is the term 'wig artist' or 'wig doctor' – or 'wig maker?'
MD: I think this is the most confusing thing about the wig making boom. A 'wig maker' or 'wig master' are the terms I would call myself. I would say 'wigmaking' is the actual hand tying of wigs, which is what I do one single strand at a time, and building a foundation. 'Wig doctor,' 'wig designer' or 'wig stylist' – all of these terms are credible, but a 'wig stylist' or 'wig doctor' could also be someone who buys a pre-manufactured wig from China and simply styles it – or rips it apart and reconstructs it, but none of those translates into 'wig maker,' which is very specific. The New York Times article touched on that. Wig making is a craft. I am a craftsman.
XG: Can you talk about doing the hair for Karlie Kloss for the cover the InStyle piece?
MD: Wigs are used in editorial styling all the time to create a look or to achieve something unique or push boundaries artistically. This InStyle Magazine cover opportunity came from Jacob Rozenberg who is Harry Josh's first assistant. Harry Josh is a famous editorial stylist and hairstylist, a visionary, who came to meet me and saw the wigs I made and loved them. So then I got a call from Jacob one day who said 'we're doing a shoot with Karlie Kloss, and Harry really wants you to make a wig' – so I did. We spent about six days coloring it to match Karlie's color. Karlie came in for a fitting. We placed it on her head and it looked unbelievable. We met with the photographer and it went on set the next day without me. Harry is one of the most professional people I have ever worked with, and I'm very grateful. So now my work is on the cover of InStyle. I mean InStyle! That's a big deal! (laughs) I'm very proud. Wig making is really really hard work. It's nice to be recognized for what I do.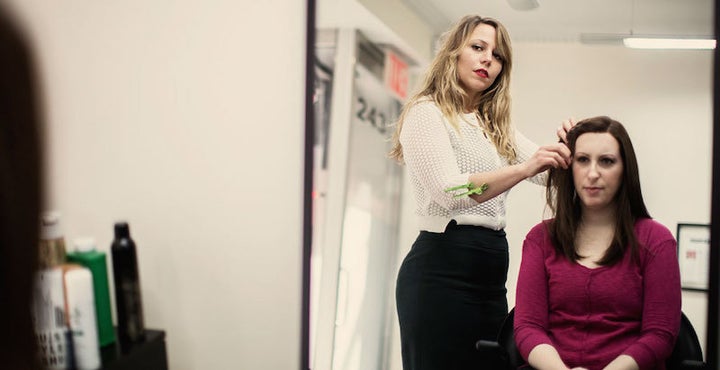 Related
Popular in the Community