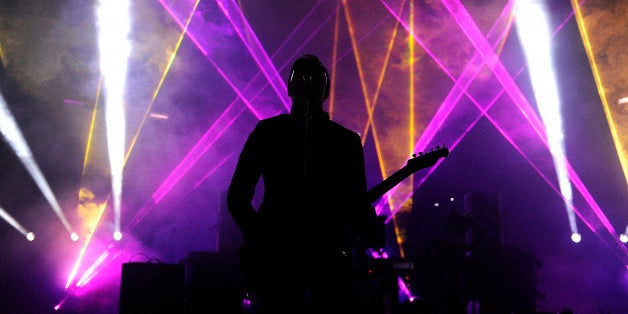 At 9:30 P.M. on August 26, 1964, The Beatles played their only non-sold out show during their first U.S. tour. Over 2,000 tickets were still available the day of. Oxygen containers had to be kept on the stage for the Fab Four because they frequently fell short of breath during their performance. By all accounts, though, this was one of their most successful shows on that tour, setting a new box office record for the venue, the world-famous Red Rocks Park and Amphitheater, located approximately 15 miles west of downtown Denver in Morrison, Colorado.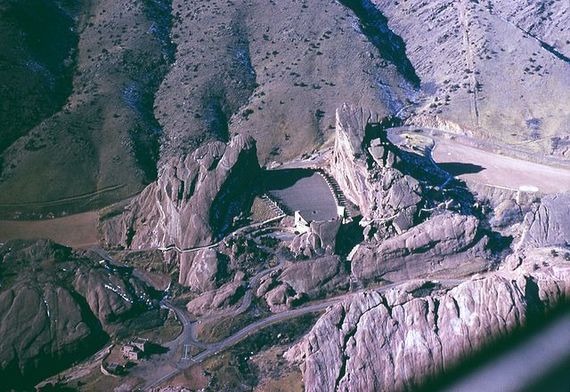 Music lovers around the world know about Red Rocks. Besides The Beatles, the likes of Jethro Tull, U2, The Grateful Dead, R.E.M., Grace Potter and Mumford & Sons have all performed at the 10,000-person amphitheater situated between "two, three hundred-foot monoliths (Ship Rock and Creation Rock) that provide acoustic perfection for any performance," according to the park website. It lies at the junction of the Great Plains and the Rocky Mountains, making it an 868 acre geological playground. Head up on a warm, sunny afternoon and you will see hundreds of people exploring the rock formations and outcroppings as well as sprinting and doing crunches on the stairs. And it's a deeply spiritual place as well. Every Easter Sunday, there is a sunrise mass service in which hundreds of doves are released as the morning greets the Plains and Denver. Simply put, Red Rocks is a unique place that holds a special spot in the hearts of millions of people from all walks of life.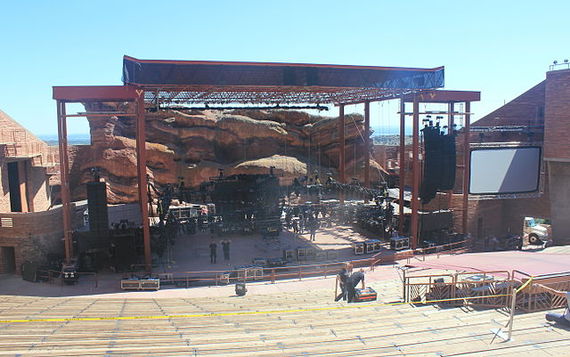 I remember the first time I ever made the journey to Red Rocks. It was Summer 2012 and I had been living in Colorado since 2009, so I had already heard a ton about it and had a certain set of expectations. I had a ticket to see Dr. Dog and Wilco, but none of my friends got theirs in time. So, I found some other people on the Internet going to the show, hitched a ride with them, and had an absolute blast. As the sun set and cast shadows across the stage, the lights of Denver glimmered in the distance and reflected off the rocks and the melodies of Wilco's music and nature combined to form a literally perfect set of sounds. I remember meeting a guy during a set break from Salt Lake City who was in town only for the show who was having an equally mesmerizing experience. Don't just take my word for it, though. I took to Facebook and asked my friends what some of their favorite things about Red Rocks were and received an array of interesting and meaningful answers.
"It's a geologist's dream. In super simple language, it is so Colorado. I mean, come on, you are surrounded by rocks and trees in the middle of nowhere. It makes it okay for a hippie to go see a big name even though they are too hipster to admit they love them." -- Erica Singer
"There's nothing like seeing the moon rise bright over the rock, feeling the music touch your soul, to make you feel alive. Finally being one with Mother Nature and musical expression, made even better feeling the crisp Colorado breeze cool your skin on a warm summer night. How lucky are we to experience something so beautiful!!" -- Megan Southward
"When the sun sets and all the lights of Denver start turning on in front of you, one-by-one until the whole city is magically glittering in the distance." -- Bri Hoy-Skubik
"The feeling of connecting music and technology with nature. Celebrating outside, under the stars. It takes you back to the feeling of campfires and never-ending summer nights." -- Noelani Derrickson
"Open air, a natural amphitheater and Jimmy Page and Robert Plant. Sound and vision wash over the landscape." -- Francis Stuckens
"I've been to only one concert there, one based on the music of Queen. I enjoyed connecting the music to the spectacular environment, watching nature's sound and light show as the sky turned to dark, the sense of space and freedom to move around." -- Rashna Singh
"I had an opportunity to be on the stage at an event. I can tell you that being in that huge, natural space and looking up into that audience is spectacular. I can see why many artists say Red Rocks is their favorite venue." -- Marjorie Seawell
"Big. Gigantic's. Light Show. On. The. Rock. Walls. They had a whole video display on the rock walls after doing some sort of 3D mapping of the cliff faces. Waving Colorado flags. Pac Man. Crazy cartoons. Was amazing." -- Jack Williamson
"The first time I went, I was 16 and 311, The Roots, and Madeski Martin Wood were playing. As it got later, a thunderstorm went over the city as the full moon bore down bright. It was pretty freakin' awesome." -- Azeem Sola
"Film on the Rocks two summers ago I saw Footloose and at the end everyone started dancing." -- Lucille Wenegieme
"Seeing Denver natives Earth, Wind, and Fire play live with my brother and mother. A Mother's Day treat for her!" -- Cameron Mansanarez
"Seeing LMFAO the day before my 21st birthday. Everyone had on neon and robot box heads. Lots of party shuffling." -- Mackenzi Bell-Nugent
"Yonder Mountain String Band 2010. Good people, great weather, and amazing surroundings. You know, the usual at Red Rocks." -- Anna Faktorow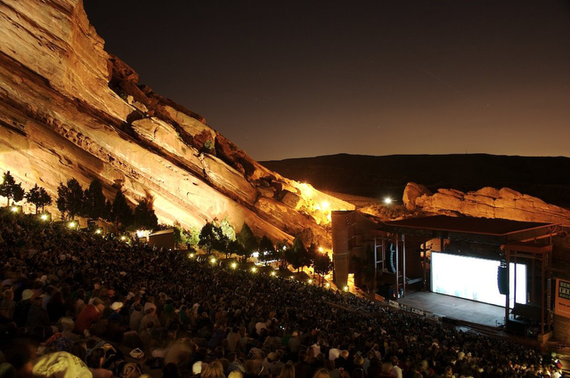 Events Other Than Concerts:
"Film on the Rocks." -- Cortney Green
"Something I've done a couple of times at Red Rocks is go to the Easter Service. It's incredible. It's at 6 am, the sun is rising, they release a bajillion doves, all these people from totally different walks of life are there to celebrate something they--and their very different versions of Christianity -- have in common. Also, a different pastor from a different denomination gives the sermon every year, and people like Nadia Bolz-Weber have been invited and given sermons. It's a) beautiful, and b) really wonderful to see that dozens of churches of different denominations in Denver come together to have a service for what is really a staple of Christianity, despite the fact that Christianity is so divided and even hostile to each other at times. And honestly, for me, there's no better way to worship God than amongst His creation, and Red Rocks is a spectacular place to do that." -- Kate Vukovich
"Concerts there are wonderful, but the Sunrise Service on Easter is really beautiful, and not well known to folks outside of, or even in Colorado." -- Trevor Johnson
"Run the Rocks for the American Lung Association is awesome." -- Kaila Ryan
Historic Significance, Unique Features, and Importance:
"The Beatles played there! Their only unsold out show in the states." -- Sean Conroy
"U2 + Red Rocks = Rock Nirvana!" -- Donna Hibler
"There isn't a bad seat in the house." -- Blaine Carper
"A magical setting." -- Linda Faktorow
My mother is right. Red Rocks is, indeed, a magical place. Some of my favorite concert memories were created there, like when I saw Macklemore play at Winter on the Rocks last February, or when I traded a bandana I was wearing for a beer with a complete stranger while waiting in line for the bathroom, or when I tried to race my friend to the top up opposite aisles during a lightning storm and we somehow made it to the finish at the exact same time. It really is a playground for those interested in music, geology, the outdoors, or just generally having a great time with thousands of other people at once. And there's its appeal. At Red Rocks, humanity comes alive as music touches souls, lights dance upon the rock walls, and the skyline of Denver waves fondly in the distance at those lucky enough to experience such an inspiring place.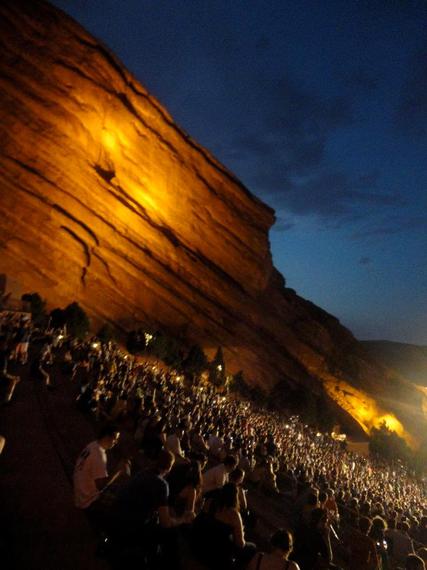 REAL LIFE. REAL NEWS. REAL VOICES.
Help us tell more of the stories that matter from voices that too often remain unheard.