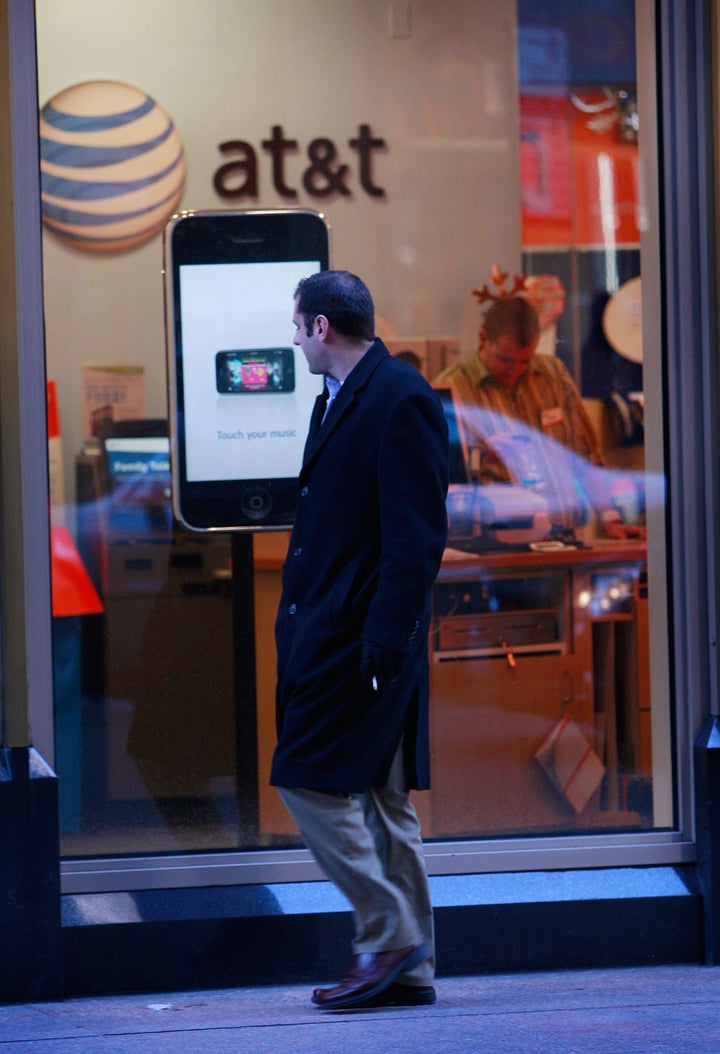 As westerns go, The Magnificent Seven, starring Yul Brenner, is one of my favorites, The film, which came out in 1960, centered on seven gunfighters hired by a Mexican village to get rid of a gang of bad guys.
Sam Stovall, the chief investment strategist of Standard & Poor's, has come up with his own magnificent seven for the new year--a group of seven fat dividend-paying stocks especially designed for an audience of jittery investors anxious for some protection in the event the market tanks again.
Stovall's pack of seven fast dividend guns may well merit consideration, given a background of lingering fear and uncertainty on the part of many investors as to how the roller-coaster stock market will play out in 2010 after an avalanche of bloodletting in 2008 and a vigorous partial rebound in 2009, with the major averages this year (the Dow, S&P 500 and Nasdaq), climbing anywhere from about 19% to 40%.
For now, at least, Wall Street itself is largely convinced 2010 will be a winner, based on what it sees as a spirited economic recovery in the new year, coupled with significant improvement in both the housing and job markets.
Indicative of this, the Street's party line--which in recent weeks has grown from a murmur to a roar, especially in light of the market's ongoing vigor--is essentially a pitch to investors to take on more risk by pulling money now out of those bread crumbs-yielding money-market funds, bond funds and no-yield gold and put the money to work in the revitalized stock market.
A number of brokerage firms, in fact, are predicting sizable 2010 gains in their year-end forecasts, often in the range of 15% to 20%.
Given a bevy of worries, though, that investors know all too well--the latest being the financial viability of such overseas locales as Dubai, Greece and Spain--there's still a great deal of nervousness around. As such, some skeptical market pros believe bullet-proof vests may be the wisest investment uniform of the day if you're about to take a fling in the U.S. market.
Los Angeles money manager Leonard Mohr probably sums it up best: "You gotta protect yourself by owning stocks that won't go to hell if the bull story is all wet, which it may well be."
That's where Stovall comes in. His bullet-proof vest for 2010 is principally a solid amount of dividend fire power (3% or more, versus the S&P 500's current 2.1% yield) to cushion any declines in stock prices.
In this context, he believes his magnificent seven fit the bill--a group of large cap companies that have consistently hiked earnings and dividends over the last 10 years, boast strong fundamentals and sport the top investment ranking, five stars, from S&P's team of analysts.
What's more, Stovall believes each of his magnificent seven stocks should post a nifty total return (dividend, plus capital appreciation) of 20% or more over the next 12 months.
The seven, along with their yields in parentheses, are Windstream Corp. (9.3%), Altria Group, formerly Philip Morris (7%), AT&T (5.8%), Microchip Technology (4.8%), Dominion Resources (4.5%), Genuine Parts (4.2%) and Conocophillips (3.9%). Of the seven, Stovall's top pick is Altria Group.
Stovall may be dead on in his bullet-proof picks, but it's worth noting that in the film, The Magnificent Seven, a number of the gunslingers died in their efforts. In other words, no guarantees despite those hefty dividends.
In a related development, veteran Wall Streeter Fred Dickson, the chief investment strategist of D.A. Davidson & Co. and a former strategist at Goldman Sachs, also figures above-average dividend payers are the way to go in 2010.
He, in turn, has come up with his magnificent five, all rated outperforming stocks in the year ahead. They are PepsiCo (2.9%), McDonald's (3.4%), Procter & Gamble (2.9%), Johnson & Johnson (3.2%) and Kimberly Clark (3.7%).
The bottom line: Go with dividend power in 2010; it's the kind of ammunition that could save your financial life, or, at the very least, temper the bleeding should the market take a drubbing.
What do you think? E-mail me at Dandordan@aol.com
Calling all HuffPost superfans!
Sign up for membership to become a founding member and help shape HuffPost's next chapter