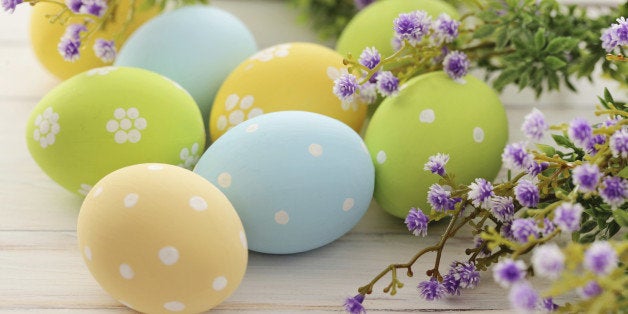 With this prep-in-advance spread, you'll have plenty of time to hunt for Easter eggs.
This fresh pea soup is the essence of spring. To serve it as an hors d'oeuvre, offer shot glasses filled with the vibrant, minty pea soup. You'll stretch a pot to feed a bunch, and guests will still have room for dinner.
2. Gratin Dauphinoise (Scalloped Potatoes)
The creamy richness of a potato gratin balances out the salty-sweet ham.
Just a little harissa is all you need to transform plain roasted carrots into a party-worthy side.
4. Carrot Cake with Cream Cheese Frosting
Pretty much anything covered in cream-cheese frosting will be a slam-dunk dessert. And carrot cake is no exception.
Related