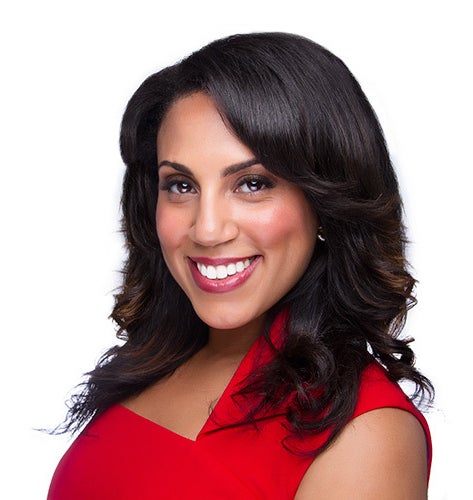 Natalie Madeira Cofield, Founder and CEO of Walker's Legacy, is a living example of empowerment through entrepreneurship. Walker's Legacy and the Walker's Legacy Foundation are implementing dynamic, groundbreaking programs to ensure that Black women will remain the fastest growing group of entrepreneurs in America.
Today, Natalie M. Cofield is a well-known millennial serial and social entrepreneur who's been recognized by Google as a Technology Diversity Evangelist and as one of the 100 Most Influential African Americans by The Root, but her exposure to business and entrepreneurship started in her early childhood.
Early Exposure to Entrepreneurship
Cofield is originally from Rochester, NY, but moved to Washington, D.C. at the age of 16 to attend college at Howard University. She attributes her passion for business and empowering others to experiences held in both cities.
"What inspired me to go into the space of business both professionally and entrepreneurially was that I grew up working for a business that was ranked as a Black Enterprise 100 company. It was one of the largest multi-million-dollar manufacturing companies in the country. I worked in positions from the mail room to the front desk, and was inspired by seeing that it was possible for someone of color to lead and manage an organization of this size. I saw that it took long hours and real commitment. My mom was the highest-ranking female in the company. She let me read the business plans that she developed, both for herself as well as for the organization. She had her own business that she started while working there.
Howard University was also very valuable to me for entrepreneurship. I was exposed to more people that looked like me that were doing amazing things. The type of network, connections and relationships that exist at HBCUs is phenomenal. These relationships have been instrumental in my career success and my business success."
Cofield would later go on to create her first company, NMC Consulting Group, at the age of 26. The consulting firm specialized in business development, public affairs, and program management. It quickly became a 6-figure consultancy and saw much success.
Though business was good, Natalie was seeking out mentorship, guidance, and kinship as she navigated the sometimes choppy entrepreneurial waters. In her search, she recognized that other women of color were in need of the same role models and guidance. This search led to the founding of Walker's Legacy in 2009. Walker's Legacy started as a quarterly lecture series for women in business, and has now grown into a powerful force supporting diverse professional women and entrepreneurs around the globe.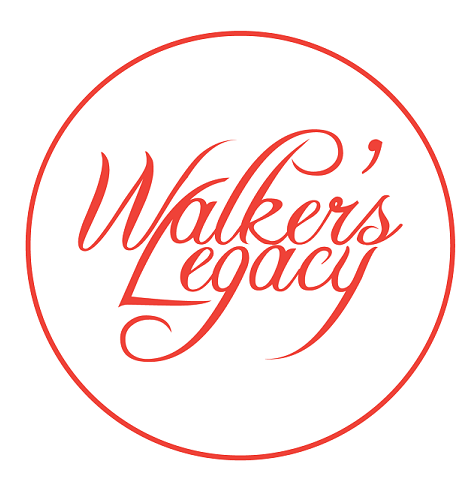 Continuing the Legacy of Madam C.J. Walker
In the spirit of honoring Madam C.J. Walker, the iconic Black hair care innovator and first self-made Black woman millionaire, Walker's Legacy has rolled out programs, research, and key strategic partnerships to advance the success of women of color in business. In the past fiscal year alone Walker's has implemented programming in more than 10 cities across the nation and has connected with over 3,000 women through in-person and online educational efforts. Some of their major initiatives include:
Moms Who Hustle: A financial planning and entrepreneurship program for millennial moms. This program offers a 12-week financial literacy and entrepreneurship curriculum to single mothers of color. Onsite childcare is provided and the courses are offered in Newark, N.J., Washington, D.C., Baltimore, M.D., and Detroit, M.I. Learn More
National Research on Black Women Entrepreneurs: The Small Business Administration and National Women's Business Council commissioned Walker's Legacy to develop the report Black Women Entrepreneurs: Past and Present Conditions. Read the Report
PROSPECTUS Online Business Accelerator: An online accelerated business development-training program that utilizes original curriculum, a cohort model and a structured learning environment to aid start-up and established business owners in developing the important resources and skills needed to successfully build a prosperous business. Learn More
Entrepreneurship Summit and & $5K Pitch Competition: Walker's Legacy paired with the Minority Business Development Agency (MBDA) to further support women of color in business by hosting a pitch competition where the winning venture is awarded $5,000.
An Opportunity for Empowerment
Entrepreneurship equals empowerment for all women, but plays a unique role for the economic empowerment of Black communities. Black women are typically paid 60 cents for every dollar paid to their white male counterparts. More than 1 in 7 women are living in poverty, and the average income of a single-parent working family is just above $15,600. Business ownership serves as a necessary tool to change some of the harrowing statistics that characterize elements of our experience as women of color.
Through the work of Walker's Legacy, we will be sure to witness a Black woman led entrepreneurial renaissance, making way for what may potentially be the largest wave of Black female entrepreneurs the nation has seen.
Popular in the Community