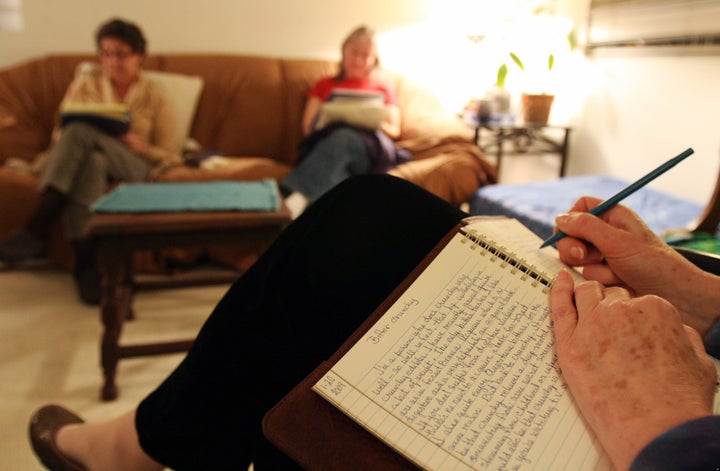 I had the pleasure of speaking at an author's luncheon today at the Huntington Beach public library. This is a big, beautiful library that is thriving in the midst of a cultural sea-change, and it was a delight to be among all the book-loving Friends of the Library.
My fellow guest author was Diane Dixon, whose debut novel, The Language of Secrets, came out last year to great acclaim. It was a hot book club pick, and generated a ton of well-deserved buzz. Diane herself is smart, poised, funny and rocks one of those chic short haircuts that always make me want to lop off my mop of curls. She's a great lunch companion.
I first met Diane at an author event last November. At that time, she was hard at work trying to finish her second book. She was on a tight deadline, and that deadline was looming. When I saw her today, the first thing I said was, "So book number two is a done deal?"
"Oh," she said, "Well. Um. No."
Turns out that hours before her book was due -- hours -- Diane decided that it wasn't good enough. It was good -- fine, I believe is the exact word she used -- but it wasn't good enough to be the companion to The Language of Secrets. Book #2 was already on the schedule, which is to say that people were counting on it. Meetings had been held, strategies adopted to introduce it to the public. Still, Diane called her editor. She told this editor that she wouldn't be sending her book. She wouldn't be sending anything. She was starting from scratch to write something different. Something better. The silence, Diane said, "was profound."
In a week filled with floods and shootings and all manner of life-and-death courage, I held my breath while Diane told me this story. She had exhibited what seems to me to be the definitely of writerly courage. It made me want to come right back home and stand up for my own novel-in-progress in that same "nothing will shake me from telling my best story" way.
Related
Popular in the Community