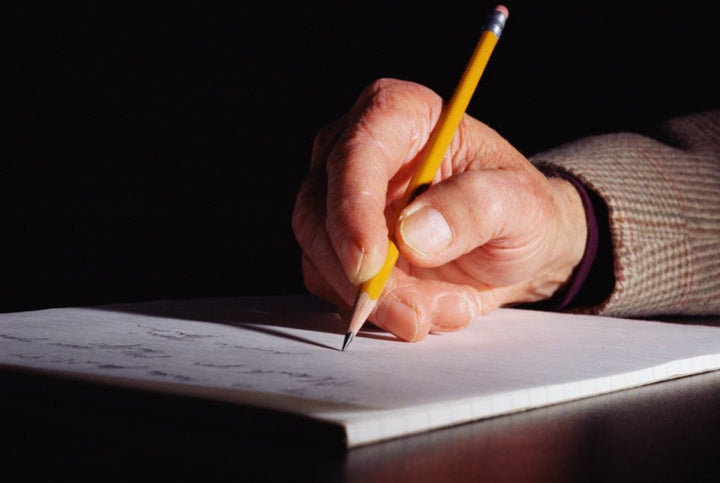 In Tywla Tharp's lucid and logical book, The Creative Habit, she talks about a simple idea for organizing the things that inspire a project: You put them in a box.
The box makes me feel organized, that I have my act together even when I don't know where I'm going yet. It also represents a commitment. The simple act of writing a project name on the box means I've started work... Most important, though, the box means I never have to worry about forgetting. One of the biggest fears for a creative person is that some brilliant idea will get lost because you didn't write it down and put it in a safe place. I don't worry about that because I now where to find it. It's in the box.
Starting a project box is so much more powerful than opening a computer file, or writing a project name on a manila file tab, because the bin is a very physical presence. It defines a significant amount of space. I use $5 white plastic bins from Target. I throw in books and CDs and newspaper articles and magazine pages, and lots of little yellow notepads on which I've scrawled quotes or scenes or names of people I might contact to help me in my research. I can trust the bin not to get accidentally deleted or moved or hidden under a pile of bills.
What I love about going through the bin is that it's a process of discovery. Even though I put everything in there myself, I will often pick up an article or paper and read it and stare at it and have no idea why it's there. Just as often, I will pull something out that I didn't remember putting in -- something that feels like gold, like treasure, like a key.
Yesterday, I dumped out the bin for my novel in progress. I cleared off the dining room table -- well, really it's our only table -- and I spread out the contents of the bin. My goal was to start organizing the material into categories -- i.e. websites to research, people to contact, notes about theme, details on character, trash. What happened, however, was the first item I picked up -- an article from the Los Angeles Times from about a year ago -- made a light bulb go off in my head about a conflict for one of my characters. I got up from the table, went to my computer, and wrote several great paragraphs.
I have a long way to go on the rest of the bin. No one is going to be eating dinner at my table for some time now. But I feel that good things are about to happen with my story.
Listen to Twyla herself. Love her!
If you're interested in other great ideas on creativity and habit, check out 43 Folders.

Calling all HuffPost superfans!
Sign up for membership to become a founding member and help shape HuffPost's next chapter