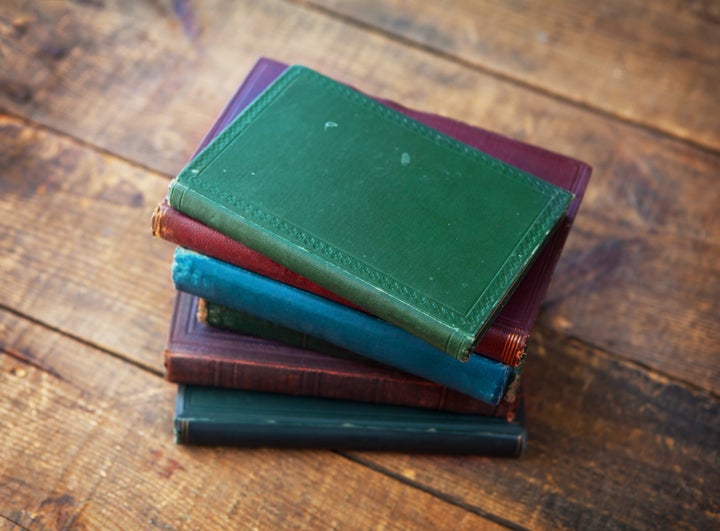 Malala Yousafzai's bravery and activism have captured the world's attention while also providing an indelible reminder of the critical work that lies ahead to truly change perceptions around gender equality in education. Sadly, Pakistan is just one of many countries around the world where gender parity is marginalized or ignored. As "Malala Day" is recognized around the world on Nov. 10, I hope the global community can come together and agree to focus on this issue not just when tragedy strikes, but rather tirelessly each day until we change not just perceptions, but behavior among those that stand in the way of investing in the next generation of leaders.
This is clearly a big issue -- after all, over 100 million girls across the developing world wake up each morning and do not go to school. We must solve this problem, and if we don't then we can't act surprised when global poverty and inequality continue to be perpetuated.
Our team at Room to Read has worked on this issue for over ten years since the day I quit Microsoft in order to devote my life to the quest for education for the poorest of the poor. One young girl whose education we support is named Hajera. She is 11 years old and is one of the 17,000 girls enrolled in Room to Read's Girls' Education program. Hajera was born in the rural and remote Sirajganj district in Bangladesh that is prone to seasonal flooding. Hajera has never gone beyond the river that surrounds her tiny village. After the passing away of her mother two years ago, Hajera, the youngest of her siblings, was forced to drop out of school to stay at home to tend to domestic duties. Admittedly, not a very ambitious student academically, Hajera still was saddened to leave school since it was an environment where she had developed friendships and could be carefree from the struggles of her home life. Hajera's father, a farmer, re-married almost immediately and there was little affection or support shown for Hajera by her new stepmother.
Education, in Hajera's own words, was her only salvation to build a promising future and she was determined to regain that opportunity.
Change for Hajera came when she learned about Ms. Jannatul Firdoz Lovely or "Lovely Appa," a term of endearment that the girls in the community use to refer to her. Lovely Appa is what Room to Read calls a social mobilizer, women whom we employ to work directly on the ground with our Girls' Education students as their personal advocates on the path to graduation. This can take the form of a meeting with a girl's teacher to get updates on where she might benefit from extra tutoring, advocating against early marriage so that girls can remain in school longer or working with a girl's family to solve a problem with attendance because of a walk to school that is either too dangerous or too far.
As members of the community themselves, our social mobilizers understand the challenges and pressures facing these girls, and they exemplify the educated, empowered women we hope our students will grow up to become. By providing our students with these positive role models, we give them support that extends far beyond material resources.
After overhearing her peers saying that they could easily discuss any problems they had with Lovely Appa, Hajera gathered the courage to talk with her and express her desire to return to school. She shared her background and the reluctance of her father and brothers to spend the family's money on her education. Comforted by Lovely Appa's words of encouragement, Hajera returned home. A few months later, a joyous Hajera received an unexpected visit from Lovely Appa with the news that she had been selected to enroll in Room to Read's Girls' Education program.
Daring to dream of a new life, Hajera is now studying harder than ever before and seeking additional tutoring when needed. Due to Room to Read's life skills classes, which equip girls with the tools and knowledge they need to succeed in school and beyond, Hajera has learned communication and interpersonal skills to negotiate with her stepmother. They have come to an agreement so that Hajera helps with the house chores when possible and in return, is granted uninterrupted time to study. Hajera's father and brothers are now supportive of her education; her oldest brother even gives her pocket money and clothes to help support her. With a new outlook on life, Hajera is destined for success.
Room to Read's mission to transform the lives of girls in the developing world through education is a bold goal, which I have always believed attracts bold people. Malala's story re-inspires our team to continue to think big and reminds us of the task ahead -- with over 17,000 girls like Malala in our Girls' Education program currently we seek to add at least 10,000 more girls to the program over the next three years.
A global icon of the importance of universal education, Malala has galvanized the forces that seek to turn the tide on gender inequality. It is a cause that will undeniably yield a healthier, safer, and economically empowered world and we will all benefit from investing in that kind of future.
It all comes down to a simple question: Who is going to win? The forces of darkness who deny education to girls? Or those of us who believe in the power of education, and believe in it deeply enough to fight for it every day?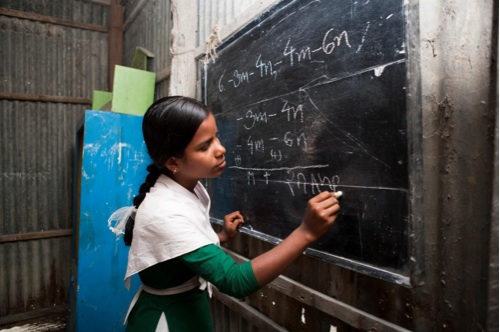 Hajera solving a math problem
Related
Popular in the Community