When toddlers feel talkative, they're clearly capable of delivering monologues about the positive attributes of mom and dad.
But sometimes -- as in this sweet video starring an almost-2-year-old boy named Wallace -- it takes just four words to communicate one of the most basic and beautiful expressions of love there can be: "Mama, I love you." (A good sense of rhythm doesn't hurt, either.)
Dad Mike Brownell, who says he has been singing to Wallace since the little boy was born, told The Huffington Post he "sort of got lucky" in capturing the song, which came together spontaneously one night when Wallace's mom, Sydney, was working late. The toddler missed her, and kept saying "mama" and "I love you" -- words that eventually morphed into this charming musical collaboration.
It had been a busy day at work, and all Sydney wanted was to be home in time to put Wally to bed.
"I was feeling sad and defeated, and then I got the video," she says. "My immediate reaction was tears of joy! I think working parents need a reminder more often than we realize, [that] we are missed and loved just as much as we love and miss."
Related
Before You Go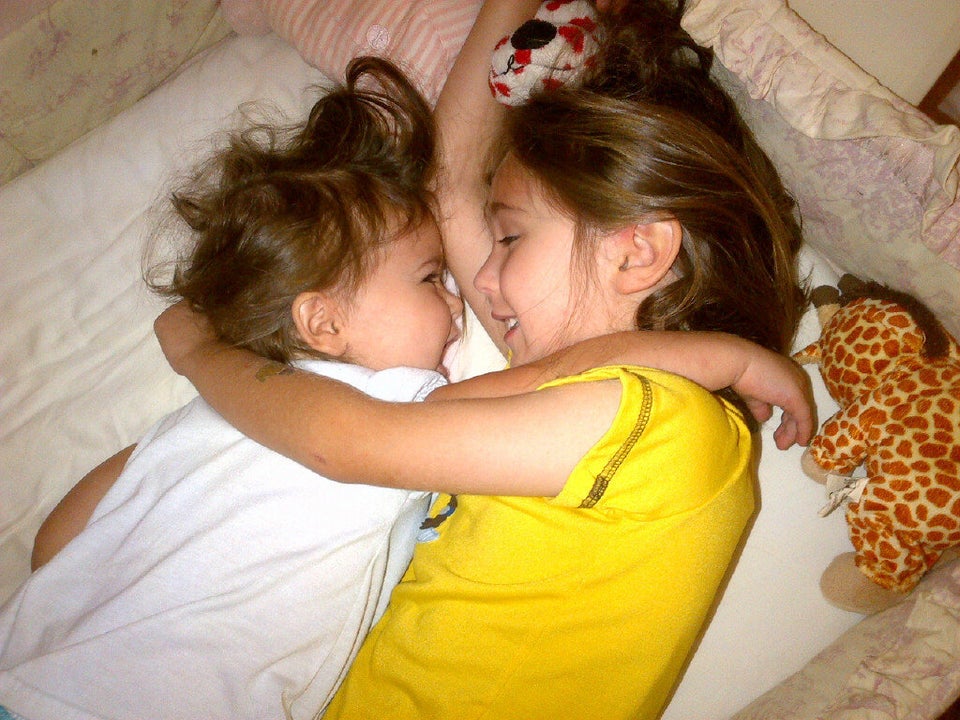 Love in One Photo