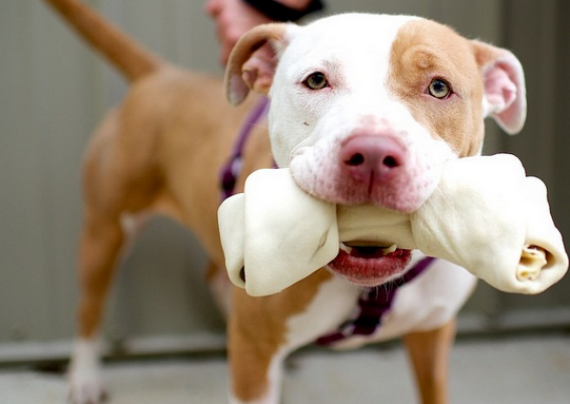 Elias Weiss Friedman is the man behind The Dogist, a New York City-based street style blog. Now before you roll your eyes and think to yourself, "another one?" Get this: The focus of this blog isn't Balenciaga clutches or fashion's latest "It" girl. It's your everyday pooch.
Friedman began snapping pics of pups while working on a video project called "Barking at Dogs." The photos were a hit. So when Friedman was laid off from his 9-to-5 job, he decided to sniff out the photography lead rather than leap back into the corporate world.
"I didn't want to climb another ladder immediately," Friedman says. "So I kept taking photos. Three to five images a day, every single day, for the last year." The Dogist now has almost 300,000 Instagram followers (and counting), a book in the works, and has been covered by press outlets like The Huffington Post, Cosmo, and This American Life.
But as any dog owner knows, getting a pup to sit still is no small feat. "My photos at the beginning of the series were a lot worse than they are now," Friedman laughs. "It's hard to get humans to look normal and not pose. Whereas with a dog, every photo is 'normal.' The question is, how do you get them to seem posed? It's kind of the opposite challenge."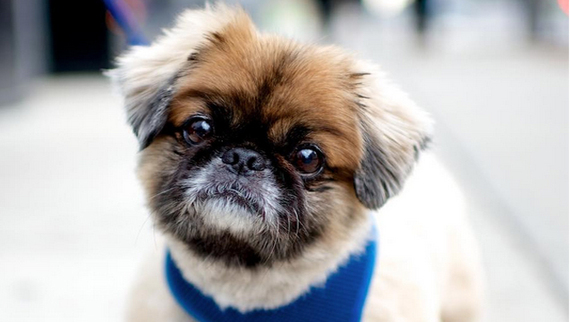 Friedman employs a variety of tactics to get that perfect shot. From holding a squeaky toy to barking, it's all about making the process fun for everyone - four-legged or otherwise. Friedman says he usually gets his best shots in the first few seconds of meeting a pup. "The surprise factor is what makes it a special moment," he says.
Pet parents like to get in the spirit too, although about one out of every ten says no to a photo. "But no dog has ever said no to me," Friedman jokes. And with man's best friend being oh so generous, Friedman is looking to give back, especially to dogs in need.
The latest evolution of The Dogist is Give a Dog a Bone, a program designed to bring awareness to shelter pups. It's described as "Secret Santa for adoptable dogs."
Here's how it works: purchase a bone ($50-$100) and Friedman will personally deliver a rawhide bone to a dog in a shelter. He then posts a photo of the dog with their new bone to The Dogist blog, citing the donor and the shelter. Friedman posts about one Give a Dog a Bone photo per day and a small percentage of proceeds go directly to the shelters with the remaining invested back into The Dogist and to cover associated expenses Friedman incurs. Friedman emphasizes that this is "not about the money or tax deductible donation. What I do for the dog and organization is "priceless."' And he is right. With The Dogist having so much klout on the web and posts getting more than 10,000 likes, Friedman's picture snapping provides valuable exposure -- something these shelters (and dogs) desperately need.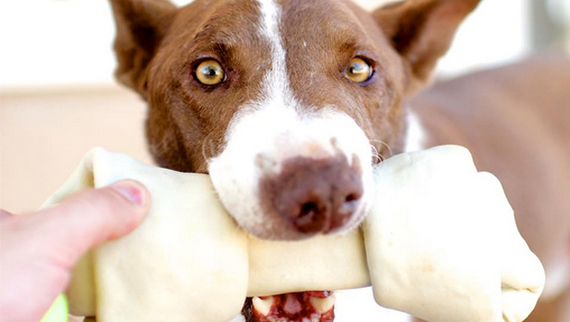 Friedman came up with the idea while thinking of ways to help his audience get involved in The Dogist. "Leveraging an Instagram following and letting ordinary people sponsor individual dogs....I haven't seen anyone else foster audience participation in this way," Friedman says.
Although The Dogist is based in New York, Friedman travels to shelters in a variety of locales, from China to Croatia to Vancouver and LA. "I like to mix it up and keep people on their toes," he says.
Brands like Purina have expressed interest in getting involved with the program. The company hopes to sponsor senior dog posts in coordination with the launch of a senior dog formula.
"The Give a Dog a Bone posts are a good place for sponsored messaging," Friedman says. "These dogs need help. It makes sense to have people and brands help here, whereas my street style photography is more purely documentary. The question is, how do I tastefully integrate sponsorship messaging without ruining the spirit of the project?"
Give a Dog a Bone has also helped raise awareness of certain dog breeds. Notably, many of the dogs that have been at shelters the longest are pit bulls. As a result, this breed has been featured in at least half of the project's posts. Friedman says that some of these pit bulls have been adopted, and that he hopes Give a Dog a Bone played a part in that. "I like to think that every post I make contributes to bringing a spotlight to the shelter or to the problem of dogs being abandoned," he says.
Friedman says that the project allows him to bring awareness to shelter pups, to support himself, and to spread goodwill. But he makes sure to emphasize that he is a lover of all dogs, no matter where they come from or what breed they are.
"The mission of [The Dogist] is to tell the story of dogs. And shelters are a huge part of the story. But I also go to Westminster and photograph show dogs. I'm not the "adopt-don't-shop" spokesperson," Friedman says. "I'm helping to tell the story of all dogs."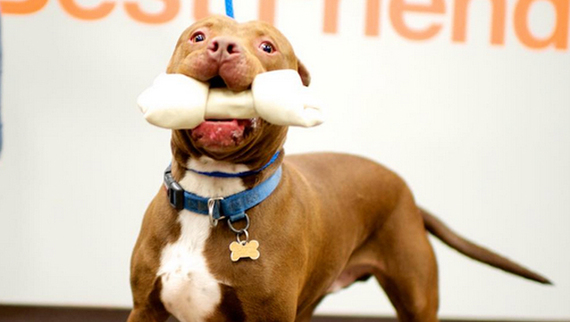 All Photo Credits: The Dogist/Instagram
Support HuffPost
The Stakes Have Never Been Higher
Related
Popular in the Community