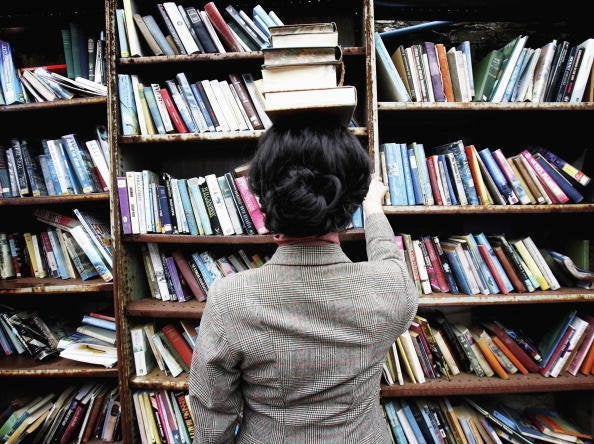 I had a Google Alert set so that I wouldn't miss a beat. I wanted to be able to call Jack Macrae the second the news came through about Wolf Hall, Hilary Mantel's novel of Cromwell's England that just won the Booker. Who's Jack? Mantel's American publisher. Why should anyone care? Because in all of publishing and probably much of the world, there's just nobody else like him.
If he ever wheels himself up to a computer, he'll be mortified that I'm writing this, but I can't help it. I have to. When a mentor changes your life by planting the seeds of an entire career, at some point, you have to acknowledge it. And besides, there's a little revenge. He was so passionate about getting the American publication of Wolf Hall right that before every dinner this year, "come over for a drink first" meant being pumped for thoughts about the latest jacket design for the book.
John Macrae III comes from a publishing dynasty--his grandfather was the owner of Dutton (where I am editor-at-large) and he at one time was the president. For as long as I can remember, he's been at Henry Holt, which is where I was his assistant fresh out of college. It was in his tutelage that I saw what pure selfless passion for beautiful writing, wildly creative thinking, and sheer genius could do in the world.
If there is something he can do to further a great idea or nurture talent, he won't stop until he's exhausted every possibility. He kayaked into Poland to smuggle Lech Walesa's manuscript out. He took down Vaclav Havel's messages to relay back to the States moments before Havel was arrested. He published cantankerous environmentalists Ed Abbey and Doug Peacock. He went after memoirs from apartheid South Africa and the end of the Cultural Revolution in China so that people would understand the suffering caused by lack of freedom. He brought over the great Russian poets Yevtushenko and Voznesensky, and he worked with them to get Russian dissidents released from prison.
Jack's brilliance, and what he passed along to me, is in not worrying about what's on the page you're looking at when evaluating a proposal or a manuscript. His brilliance is in hearing the thinking behind the author's words, inchoate in the holy mess that when I worked for him was usually spread across his office floor. He taught me to find that kernel and to burnish it. He taught me that this process was the most important thing we as editors could do for people and he also did it for me personally.
He took an angry, neurotic and confused twenty-two year old, and through tremendous personal care and compassion, made an editor out of her. So thank you Jack, and congratulations. I know how much you love this book, I've seen you care for Hilary Mantel's career for years now and nobody deserves this more.
Mentors. We need 'em. We're nothing with out them. And once in a while we need to say "thank you," even if it embarrasses them publicly.

Popular in the Community