"Find out what you're good at, find out what you love and become the best at it. And then you'll wake up every day with a smile on your face." - Daniel Salmanovich
Almost everyone has heard about the new Arcade Hotel dedicated to gamers in Amsterdam. So the real question is: who has actually been? The UKVibe.TV Team, including me, were given the opportunity to not only stay at the hotel but also meet and interview Daniel Salmanovich - the founder. I'm not a hardcore gamer myself but even I was truly impressed by the extensive gaming collection and comic book library. It is nerd heaven. But before I get into the awesome experience at the hotel, let's rewind.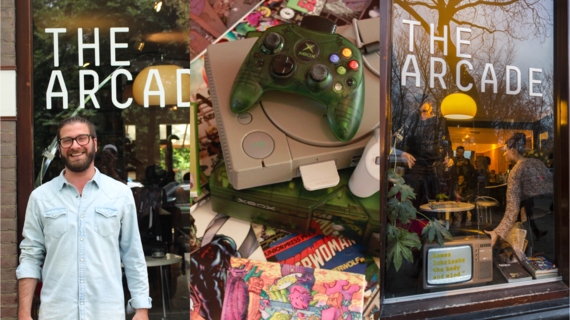 Ford collaborated with UKVibeTV for this 'Success Stories' episode. First of all, it's Ford, they're huge! So we were obviously very excited about this project in the first place getting to visit Amsterdam - but being able to road trip there was a whole other experience! We started off at home, Leicester, and took their new Ford Mondeo Vignale to Brussels and finally to Amsterdam. The car journey was great, getting to visit some mesmerising places on the way just made it even better. If you're ever going to Europe, don't do the boring thing and get on a plane. Go old school, have a road trip - I guarantee it will be one of the best experiences you could ever have (depending on the people you go with of course).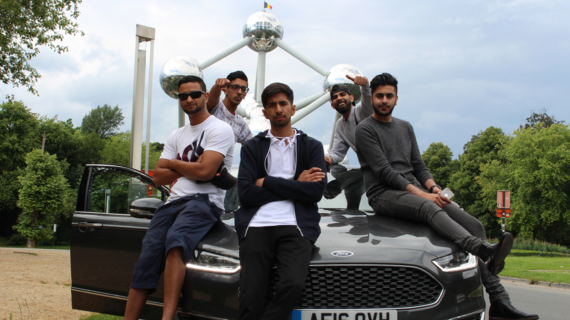 Now back to the reason we went on the road trip in the first place - The Arcade Hotel. On entering the Arcade Hotel there's only one word that can describe my reaction: mind blown. Just the simple action of taking a step inside the hotel, looking around at the interior, seeing all these people in the lobby doing one thing and one thing only - gaming - brought a whole new perspective to what I thought it would be like. I was surprised to see and feel the atmosphere. Daniel was focussed on making sure the people who visited the hotel felt like they were "staying at a friend's home", and I have to admit, he has successfully accomplished just that. It's quite a youthful place, very chilled out, the vibes are great and to top it all off, the breakfast was delicious. It literally is like staying at a friend's house but also having room service and not having to prepare your own food - the staff are so welcoming and friendly. Excellent service in all aspects.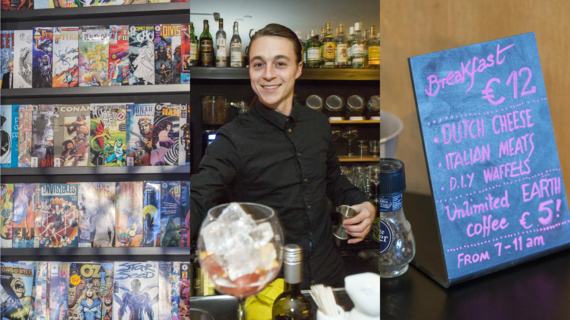 The lobby is home to all and stranger to none; we chilled out there for a while, preparing the 'Success Stories' episode and setting up the cameras. It's such a great place to meet new people who have the same gaming interests as you. Even having the opportunity to go against people you don't know in real life. It's like the world of online gaming, only it isn't online and everyone can hear what you're saying. If you don't feel like playing amidst everyone in the lobby, fear not. You can pick any console from an Atari to an Xbox and play in bed until you fall asleep or just never leave the room for days on end. The choice is yours.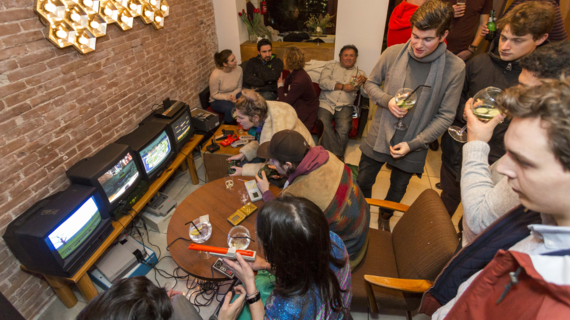 The Arcade Hotel has the biggest gaming collection. From old retro consoles to the newer consoles everyone talks about - there's something for everyone and if you get tired of playing on the consoles they have an extensive Comic Book Library. Yes, I said library. 'Collection' does not give it justice.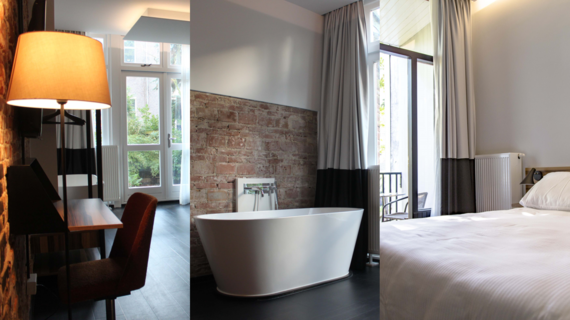 Ok, you're probably thinking what is 'Success Stories'. 'Success Stories' is a YouTube series produced by UKVibe.TV giving our youth the opportunity to hear the journeys of some of the most influential, successful and inspirational people of today. We have already filmed 18 episodes and plan to film another every month of this year. In these documentary-styled interviews, we pose questions to a successful person about their childhood and growing up, where they find inspiration, what struggles they have faced in their career, tasting success, achievements and more.
Daniel Salmanovich is featured on our 'Success Stories' Series. This one is for all you gamers but more importantly if you're a hardcore gamer who makes YouTube videos it's a must watch. You can be involved with some exciting opportunities Daniel shares with us.
You can watch the episode below and don't forget to share, comment and subscribe!
"Success is having the time to pursue your hobbies and your passions. That's real success to me. I mean no bank account is gonna tell me if I've made it or not." - Daniel Salmanovich
REAL LIFE. REAL NEWS. REAL VOICES.
Help us tell more of the stories that matter from voices that too often remain unheard.