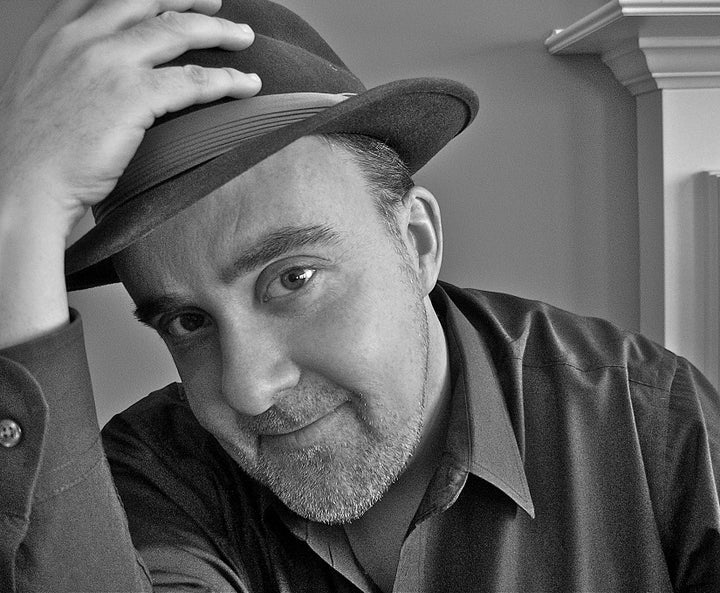 Harry Dolan graduated from Colgate University where he majored in philosophy and studied fiction writing. He's the bestselling author of Bad Things Happen, Very Bad Men, and The Last Dead Girl.
The Man in the Crooked Hat features Jack Pellum, a Detroit detective who left the force after his wife was murdered in a random attack. The case has never been solved. Jack is working as a part-time private investigator, while continuing an obsessive hunt for the elusive person he believes murdered his wife: a man wearing a fedora. When a local writer's cryptic suicide note suggests the man in the fedora actually exists, Jack picks up the thread and begins unraveling twenty years of secrets and unsolved crimes.
In 'The Man in the Crooked Hat', you include the killer's perspective as well as that of Jack Pellum. What are the advantages of this kind of storytelling?
I think having scenes from the killer's perspective makes for a richer villain because you see him in action. He's not just doing things off-stage and in the shadows. The reader learns more about his point of view, his thoughts and feelings, it makes for a deeper and richer character in the story. I think the book is more interesting when the reader gets two opposing perspectives rather than just the protagonist's point of view. In The Man in the Crooked Hat, I was able to include the killer's background, which makes him more real and makes for a better villain.
Is 'The Man in the Crooked Hat' a character driven or plot driven novel?
The characters came first for me. The story is about an ex-cop who quit the force after his wife was murdered and is determined to find her killer. That character—determined to the point of obsession—came first, and of course, in a mystery or thriller, the plot is very important. I would say both Jack Pellum's character and the plotline are of equal importance.
How would you classify "The Man in the Crooked Hat"—a mystery or thriller? Or both?
I'd characterize the book as a combination of mystery and thriller. There's the enigma of how will Jack Pellum solve the mystery of who killed his wife and why it happened; and that's coupled with the danger Pellum faces as he pursues the killer.
There are many plot twists in the novel. How do you divulge enough to keep the reader hooked, yet not spoil the suspense?
It's a balancing act. I plot my books out in advance, so I know the major plot twists. I withhold certain elements of the plot and release them at just the right time to keep the suspense alive. It also helps to have a good editor, who can advise me what's plausible and what's not.
Tell us about your path to being a published author.
I wanted to be a writer since I was a teenager, but I took a convoluted path. I studied philosophy in college, and got a master's degree in it from the University of North Carolina. I didn't want to teach, but became an editor of an academic journal. I did that for about eight years. I finally left that job to try my hand at writing a novel. It took me close to three years to write my first book, which was never published. The second book, a mystery, was published ten years after I left my editing job to start writing.
Is there anything about your writing process that might surprise people?
I outline my novels in advance. I write slowly and edit as I go along, so when I get to the end of what might be called a first draft, it's quite a polished manuscript that doesn't require a great deal of editing. I'm not someone who can just sit down and start writing without knowing where the story is headed. I need to know, in advance, the arc of the novel.
If you could meet any fictional character in real life, who would it be?
It would be Lisbeth Salander from The Girl with the Dragon Tattoo.
She's so quirky and complicated, and she's been through so much. I'd love to be able to have a conversation with her. Of course, I wouldn't want to get on her bad side. [Laughter].
Will you complete this sentence: Writing novels has taught me___________.
Writing a novel is a long process, from writing the first word until the final draft. I sometimes wonder if I'm going to get to the end of the book. If I keep at it steadily, day-by-day, the pages add up, and I do finally finish it. So, writing novels has taught me perseverance and patience.
What's coming next from Harry Dolan?
My next book is another standalone novel. It's about an ex-soldier who's a veteran of the Iraq War. He's on the run from some very dangerous people.
Congratulations on writing 'The Man with the Crooked Hat,' a multi-layered, suspenseful mystery-thriller with nuanced characters guaranteed to propel the plot and hold any reader's interest.
Mark Rubinstein's latest novel is 'Mad Dog Vengeance.'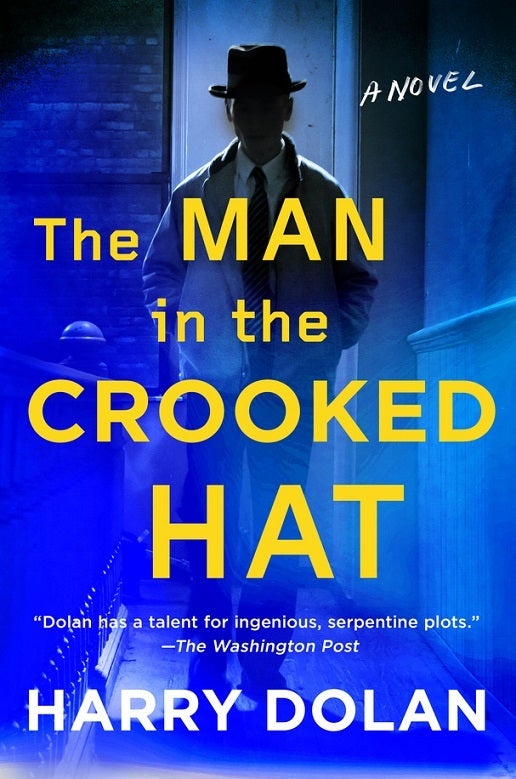 Related
Popular in the Community