A wealthy entrepreneur who has taken it upon himself to pay the fines of women ticketed under France's new "burkini" ban says he's merely trying to lawfully defend human rights.
Rachid Nekkaz, born in France to Algerian parents, has already paid fines on behalf of five different women since the ban went into effect in 26 French beach towns last month, he told The Huffington Post by phone from his home in Algeria on Wednesday.
The ban has sparked a vicious debate in a country particularly on edge since a terrorist attack in the seaside city of Nice on Bastille Day. Defenders of the ban claim it protects women who would otherwise be harassed for visibly being Muslim, while critics denounce it for taking away a woman's right to choose how she dresses.
Banning women from wearing burkinis in public "goes against democracy and the Universal Declaration of Human Rights in every way," Nekkaz said. "It's deplorable."
Nekkaz views the duty of paying fines as a way of "neutralizing the law" while still respecting it.
"I want to de-dramatize the situation," he said. "There's no choice but to pay these fines. But these women are suffering and France's spirit of vivre ensemble [the concept of living together harmoniously] suffers too."
He said he even asked the mayors of all 26 towns that enacted the ban to send fines to him directly so he can pay them on behalf of all women.
"I contacted every local police department and the national police, who is tracking the fines, but none wanted to meet," he said.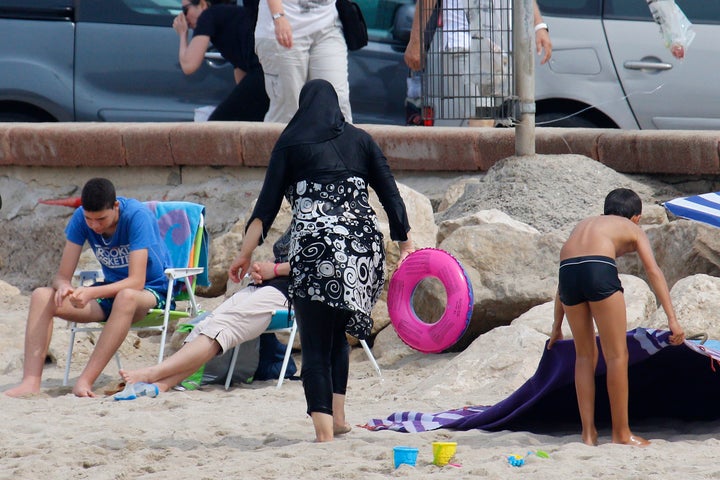 France's government has defended the bans, claiming they were enacted in order to protect Muslim women. Prime Minister Manuel Valls went so far as to say burkinis contribute to the "enslavement of women."
But Nekkaz feels that the government is instead politicizing the issue and causing divisiveness in order to gain support in upcoming elections.
"France is eight months away from presidential elections," he said. "And both the right and the left have decided to make the question of Islam the central issue. They want to pit French people against one another."
Up until recently, he said, no one was discussing the burkini. Most people probably didn't even know it existed.
"It reveals that what interests people in France is this question of penalizing people who are covered up, but burkinis don't even fully cover people's faces," he said.
He fears that law enforcement specifically take issue with Islam.
"French police have a problem with Muslim women and the Muslim community. I think their wish is to completely ban Islam," he said.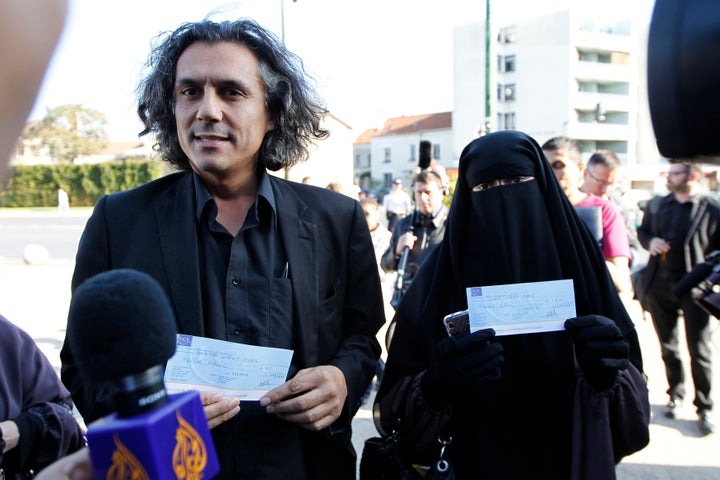 His views date back to when countries like France decided to ban women from wearing any kind of veil covering the face, including a burqa or a niqab, in public.
In 2010, he put 1 million euros aside to pay any fines doled out to women wearing veils. He's so far paid 1,165 fines in France, Switzerland and Belgium, he said, that amount to more than $200,000. Belgium has since stopped fining women.
"I'm not a typical Muslim," he noted. He is against the burqa and the niqab. "I am just defending human rights."
Nekkaz has requested that U.N. Secretary General Ban Ki-Moon intervene to "stop this legislative war against Muslim women in France," he said.
Related
Before You Go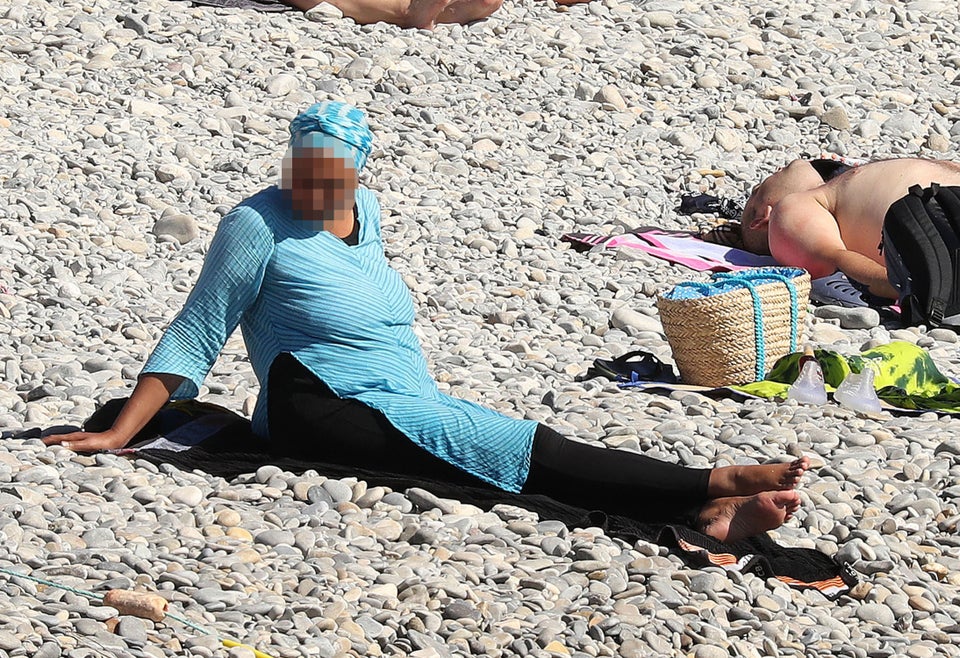 Woman Fined For Wearing Burkini On Nice Beach
Popular in the Community