THE MANHATTAN TRANSFER'S TIM HAUSER PASSES
Tim Hauser, founder of The Manhattan Transfer, passed today, the specifics not yet revealed, although over recent years, his health faced an unfair amount of challenges. Tim was my old mentor Tommy West's best friend as a kid, and together, they created the South Jersey teen doo-wop group The Criterions, who had hits such as "I Remain Truly Yours," which was plugged by Moondog Alan Freed.

Tim created The Manhattan Transfer, and its jazz vocal arrangements became the most innovative and sophisticated on the planet. The quartet's work with Jon Hendricks, experimentation with Brazilian music, brave arrangements of material by progressives like Chick Corea, collaborations with boundary-pushers such as Bobby McFerrin ("Another Night In Tunisia") and every second of their Vocalese album (nominated for 12 Grammys) were groundbreaking. Their rework of Glenn Miller's "Tuxedo Junction" gave the composer's version a nice challenge, plus revisits to chestnuts such as Woody Herman's "Four Brothers," The Ink Spots' "Java Jive," Johnny Mercer, Jo Stafford & The Pied Pipers' "Candy" and so much more helped revitalize interest in pre-rock 'n' roll standards as the group gave them all a bright spotlight, modern twists and lots of love.
As far as hits, The Manhattan Transfer scored a massive one with their cover of The Ad Libs' "The Boy From New York City" and reinvented themselves with their Extensions album that featured their other major pop/dance hit, a wonderfully campy take on "The Twilight Zone," complete with a Rod Serling-esque voiceover. For trivia lovers, their song "Mystery"--also recorded by Anita Baker on her Rapture album--went Top Ten on Billboard's Adult Contemporary chart and probably would have returned The Manhattan Transfer to pop's Top Ten had Atlantic not reneged on a promise to break the platter at pop radio. The 45 "Spice Of Life"--with Stevie Wonder on harmonica--was another recording that should have made them more of a household name in the US, although it became another signature song.
However, chart success wasn't an issue since the group became the most beloved and popular vocal act internationally based on their unstoppable live show, unbelievable talent, and undeniable material. And in the States, they picked up quite a few Grammy awards. Nice work for a kid from Belmar and his pals who basically reset the paradigm for what vocal arrangements--and jazz vocal ensembles--would look like for decades to come.
Tim Hauser leaves behind a beautiful family who he adored quite publicly on Facebook and a new spaghetti sauce company that he was obviously very proud of. But he also leaves behind his creative partners and second family, The Manhattan Transfer--a solid achievement and major contribution to music--and the millions of fans around the world whose lives were enriched by his existence and unique vision.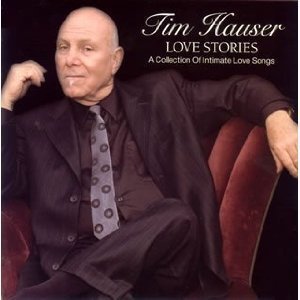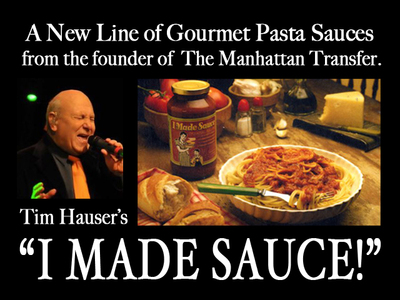 ******************************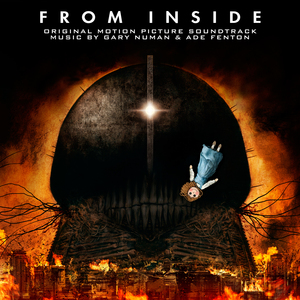 A Conversation with Gary Numan & John Bergin
Mike Ragogna: John and Gary, what brought the two of you together for film From Inside?
John Bergin: Gary had just moved to LA and was looking to learn about film scoring. There is no greater place to learn about the world of film music than Lakeshore Records where I am Art Director, so that's where we crossed paths. At the time were preparing From Inside for release after a three year tour playing festivals. When Gary came by to introduce himself, it was perfect timing that we were looking for a final score to the film. For Gary, scoring From Inside was a great way to introduce himself to the process. For me, it was literally a dream come true, having been a long-time fan of his work.
Gary Numan: When I first moved to the US I introduced myself to a few people to let them know I was very interested in working on film and TV music. A few days after, I met with Brian McNellis at Lakeshore I had a phone call saying that they were interested in working with me on a special edition of John's From Inside animated movie. It was exactly what I was looking for. John was familiar with my music so it was a low pressure introduction for me into the requirements and skills of film score writing. It seemed to me that I would learn a lot, without somebody screaming at me and beating me with a large stick, which is exactly what happened. John was so incredibly laid back and easy to work with but he knew exactly what he wanted.
MR: Gary, what is it about the story that inspired you most when creating the soundtrack?
GN: No one thing to be honest. The challenge and enjoyment of writing for film is that you are presented with a constantly changing flow of moods to enhance. Each step is a task that inspires, that pulls ideas out of you. The scenes I had the most fun with though were all those that featured the train. John wanted the train to always have a sense of purpose, a relentless drive. Once in a while though I was able to move away from that and make the train seem almost ethereal. I was pleased that John picked up on that straight away and allowed that to happen. I think the train is such a cool, menacing looking thing. Coincidentally, it was the train that drew me towards the idea of working on the film in the first place as I'd been working on a novel, still am actually, part of which is built around a large, menacing ghostly train that never stops. It was a strong connection for me, before I'd even watched the entire film.
MR: How did you approach it creatively and technically and how entrenched in the film did you get?
GN: Technically, I had a few problems at the start trying to get my software to do what it was supposed to. Being unfamiliar with how it worked in a film environment I stumbled a few times with that but nothing that delayed things too much. Creatively, it was surprisingly similar to how I write music for a Gary Numan album. I have always created the mood first and then let that guide me when it comes to vocals and lyrics. So, it was much the same except that I didn't need to bother writing lyrics. I simply started at the very beginning, the opening theme, and waited to see what ideas came to mind. When that was done I moved onto the next scene and then the next. I'm not sure if that's how an established score writer would go about things but it worked for me.
I think Ade worked quite differently in that he wrote a lot of things and then looked to see where they would fit, whereas I wrote specifically for each scene as it came along. Strangely enough, although we are credited with co-writing the score, we actually spent very little time together. I primarily looked after the first half, Ade the second half.
MR: How did Ade Fenton participate this time around and what's your history together? I had always assumed he was a kind of creative partner of sorts.
GN: I don't have a creative partner, to be honest. With the exception of just a handful of co-writes I have always written my own songs and have self-produced most of the albums I've ever made. Ade has produced two of my twenty or so albums, Jagged in 2006 and Splinter (Songs From A Broken Mind) in 2013, and we co-wrote the Dead Son Rising album, which came out in 2011. In fact, although that DSR album is credited as a co-write with Ade, in truth, we didn't really write it together. Most of the songs were mine and I offered Ade a co-write credit as I thought his production had gone beyond the point where a simple production credit would be enough, or fair, so I offered to share the song writing credit with him. He also added a couple of instrumental things of his own to it so it really was a joint effort and I was pleased with the end result. I think with the next Gary Numan album though I'll probably look for someone else to work with. I think it's important to ensure that things stay fresh. I've been working with Ade for a few years now, and I think we did some cool things, but I'm looking to try something else with the next one.
With the From Inside score, I knew that Ade was as interested in working in film as much as I was and so, as we'd just finished the Splinter album, it seemed like a good idea to work on the score together and see how it worked out. I worked on my half in Los Angeles and Ade worked on his half in England. We shared files along the way to make sure we were using the same sound pallet and that we were writing along similar lines. There was also some cross-fertilization of ideas along the way so it's not entirely my half, his half, but it's not too far from the truth.
MR: John, the film is based on your graphic novel. What are the basics of the storyline and what is the history of its evolution into a film?
JB: From Inside is the story of Cee, a young pregnant woman who finds herself on a damaged train slowly transcribing its way across a bleak post-apocalyptic landscape. Cee struggles with memories of her lost husband and the imminent birth of her child as she and her fellow passengers seek food, shelter and a new home. The graphic novel is 360 hand-painted pages, published by Tundra in the mid-'90s. Tundra was the publishing company of Kevin Eastman, creator of the Teenage Mutant Ninja Turtles. He had formed the company as a place where writers and illustrators could push the boundaries of what was possible with comics. Around 2006, Lakeshore Records proposed the idea of adapting the graphic novel to film. The idea was to keep it simple; one animator, one computer. Compared to most CGI animated films with small armies of animators and rooms filled with servers, this was akin to limiting yourself to paper and pencil. I liked the challenge, though - to see if it were possible to emotionally effect an audience with such simple tools. The film took about two years to complete. It has screened in about 40 festivals around the world. I am most proud of my Best Animated Feature win at the prestigious SITGES festival in Spain.
MR: Fabulous, congratulations. Hey Gary, you've mentioned how your creative process starts with melody with vocals coming later. Has it always been that way, even going back to the Tubeway Army days? From an artist's perspective, how has your music progressed or matured over the years?
GN: I think my songwriting process has changed very little. I sit down at a piano and I write melody and structure as I always have. It's what comes next that's changed, and only then because of the sheer scope of choices that modern technology gives you. You create a bare bones framework, the heart of the song I guess, on day one. After that you add layer upon layer, the fleshing out of the song, until you have it finished. These days you can do so much more in that fleshing out stage than was possible when I first started recording. As far as the music itself is concerned I think the progression, if there is one, has come from simply growing older and learning how to express the many emotions we all feel in a more musically articulate way. It's being able to understand emotions as a human being first, and that took me a very long time as I have Aspergers, and then finding ways to feed that into the music. Most people have commented on the emotional content of the recent Splinter album for example. I simply wasn't equipped emotionally or musically do have done anything like that when I started out.
MR: John, was there any difficulty translating the novel's material to the screen?
JB: "Paintings that move" is the visual style I strove for. That was probably the most difficult thing to do - to not break that feeling of looking at a painting. If I were to show you a painting of a woman, for example, and ask "What do you see?" You would likely answer "A woman." But that's not true. It's a painting of a woman. We accept paintings as substitutes for reality--we suspend our disbelief. I wanted to maintain the emotional impact that comes with having still images be read as a substitute for reality--of feeling like actual events rather than pieces of paper or 3D models moving before your eyes. I would animate right to the point where my representations stopped becoming stand-ins for reality and became what they really were (drawings), then I would take one step back until they felt real again. I found that character animation got me to this switching point on a much steeper curve than animating inanimate objects. Considering From Inside is a story about people, it was a constant challenge to find creative ways to work around this problem.
MR: What is it about Gary's music or creative process that you admire the most?
JB: As I mentioned, I am a long time fan of Gary's work. I can remember the exact moment, years ago, when I first heard his music. I have always admired how he works outside traditional song structures, yet maintains accessibility. His music has always felt like a singular experience, but never to the point of exclusion... if that makes sense? A lot of singular visions feel like "love it or leave it" statements. Gary's work, while singular, has always felt inviting and emotionally authentic. Those two elements - the unusual and the emotional - were perfect for From Inside. The film is reserved and dark (if the story itself had a sound it would be a quiet one-note drone). Gary's music brings life and dynamics to the film - something it really needed. I couldn't be more happy with the score.
MR: Gary, what do you like most about John's writing craft?
GN: Well, it's undeniably dark, but I love that. I love the way the story moves between dreams and reality, you are never sure what's real and what isn't. It twists and turns from beginning to end, you are never sure what's going to happen next. It's imaginative and inventive and it was an honour to write the music for it.
MR: Gary, what advice do you have for new artists?
GN: I don't mean to sound glib but my advice to any new artist is don't listen to advice. You need to know what you want and how you want to get it and you need to be confident, determined and resilient. You will probably, at various times, be surrounded by people who think they know best but, more often than not, they don't have a clue so ignore them all.
MR: John, do you have any advice to aspiring writers or filmmakers?
JB: Work. Hard. Don't stop.
MR: What does the future hold for both of you separately and perhaps together creatively?
GN: I have a new Gary Numan album project that I will start writing in January, a fantasy novel that I'm working on slowly but surely, a few more shows to promote the Splinter album, ending at London's Hammersmith Apollo in November, a huge update to my autobiography, a documentary, a couple of collaboration projects that are underway, a live DVD--two actually--and some other things. I certainly hope to work with John Bergin again in the future and I'm very much looking forward to seeing what he does next. He's a very talented man.
JB: I have a new comic to be published at the end of this year called Wednesday. Once again, I explore the post-apocalypse, but this story is brighter, faster (there's actually a joke or two in the book - along with guns, cars, and robotic sock monkeys [http://epicwednesday.blogspot.com]. The comic will have two accompanying soundtrack albums by Geno Lenardo (Filter, Device) and Daniel Davies (Year Long Disaster). I have a couple screenplays in development and am working on a novel that will be published late next year. Anyone interested in keeping up can find me on Twitter @JBXX or Facebook @john.h.bergin Of course I hope to work with Gary again! It was an amazing experience. Truly, a legend.
******************************

A Conversation with Graham Colton
Mike Ragogna: How's it going, Graham?
Graham Colton: I'm good. I'm wearing multiple hats but they're feeling good.
MR: What are you up to lately?
GC: Well, I think it's very important for me and what I still put out into the world to be with my singer-songwriter artist hat first. I really am approaching all the new stuff that I'm doing as a singer-songwriter. I'm a guy still trying to put good stuff that I believe in out into the world. I have fallen into some things that I am deeply passionate about, that have begun with my history making music and tryhing to support that music on the road. That's really the main thing that I've cut my teeth on from day one, since I was nineteen trying to get shows to nowbeing in this new exciting but terrifying age trying to make music for people and trying to make fans out there. It's challenging and terrifying but I think that I've hopefully touched on something that's going to help this process.
MR: What is that something? What are you thinking is going to help the process?
GC: I built Fanswell.com because it's always been a challenge for me and other artists to maximize our time on the road and connect with fans. I think we're just now entering into this age where the relationship between artists and fans is more sacred and more important than ever for an artist's survival. It really is beyond music. I think any artist that's trying to get their art out into the world and go and perform that art. For me it started with house concerts and living room shows and non-traditional performances that have really become important and special to me. I love playing clubs, I love playing big rock 'n' roll shows but there are moments that occur in these non-traditional spaces when you're really in it with your fans and your fans are collaborating with you through these events, whether it's a backyard or a living room or a basement or an art gallery, these types of performances are just magical. When you really open yourself up to collaborating with your fans amazing things can happen. I've started to experience those.
To be honest, I've kind of let myself experience those more often. I think we musicians have big egos and we have kind of been trained, especially ones like myself who have come from the early two thousands and late nineties, we've been trained that it's about bigger CD sales and bigger ticket sales and bigger crowds and bigger venues and bigger tour busses and bigger road crew. It's always been what we've dreamt about, it's why people want to be rock stars. But I think what's happened recently is you look at things like Uber and Airbnb in the non-musical sector and people are just collaborating one-on-one. It's more personal, it's more intimate, there's more trust among strangers. I think musically I was really kind of woken up even moreso when I did my first Kickstarter campaign. It's something that I resisted for a minute. I didn't really know how to ask my fans to help, I didn't think I had the right to do that, but when I did it, it opened up this magical space where I felt even more connected to my fan base. I just felt like we were all in it together. It really helped the creative process.
Coming full circle, I just felt like touring-wise I want to engage that space. I want to help these one-of-a-kind, unique, non-traditional performances and gatherings between an artist and fans. I want those to happen and I want them to happen more efficiently and more often and I want them to be safer, I want them to be sexier, I want hem to make artists more money, I want them to help artists stay on the road. That was what was in my head. How do you make that process of, "I'm an artist, you're a fan, you want to hear music, I want to play it for you, it doesn't have to be in a bar or a club or a theater, how do we make that happen?" How does an artist say, "I'm travelling through the Ohio area, I don't care where I play, I'm just going to be in Ohio on September 22nd." How in the world does an artist get that message out and then have somebody say, "Yeah, I"m in Ohio, I'd love to host a concert for you and get all my friends together." That was what was in my head.
MR: So what is the process?
GC: Well similar to Kickstarter, Fanswell is an artist tool. It's a platform where an artist can go in and customize what we call a campaign. The artist says, "Here's where I'm going to go, I've got a couple club shows, I'm going to be outside of Chicago on the 22nd, I'm going to be in New York on the 24th, but on the 23rd I'm passing through Pennsylvania and I'm open. It's a Tuesday night, I'm open and I'd love to play." This is a way for an artist to basically build that tour route and customize what he would like to do. Maybe he's looking to play some songs for some fans in this area on these days, he'd love a place to crash for the night, he'd love to get two hundred and fifty dollars and a pizza but he's open to just play music. This is a place that we think is safe and fun and cool for fans and artists to come together and for the artist to put all of those requirements and things that he would love to see happen on that night.
MR: Has Fanswell launched yet?
GC: It has launched about a month ago. We have been overwhelmed with the response thus far.
MR: And this is mostly a conversation between artists and fans, right? You don't have to do much work yourself.
GC: Well, the cool thing is that what's happening organically is every time a fan comes in or an artist signs up our database increases. What I mean by that is we're getting inquiries from all kinds of people all across the US and Canada who have either hosted house concerts before or they're non-traditional bookers or they're artists that are looking for that, so our community is growing daily. That way an artist is not only engaging his own fans but he's engaging our fans as well who are looking for concerts and looking to host the next artist coming through their area. There's so much music out there, there's ten times the amount of music out there right now than there was ten years ago, just because technology has allowed artists to make more music, make it cheaper, make it better and release it faster. There's all these artists who want to play but there's physically not enough places for them to plug in and play. That's what I want to help.
MR: Is your site helpful for artists coming together for creative endeavors? Are artists able to post up their own music and listen to others' and maybe connect?
GC: This is what was very complicated but very important for us to build. We wanted to build a platform that an artist could be creative with how they use it. We have a way for an artist in the site to chat with a very cool messenger tool where if a fan says, "Hey, I really want you to play on the 23rd but you've got to play this one song because it's my girlfriend's birthday and it's a surprise party," we wanted to account for that. How do we make this personal between the artist and the host but also make it safe and fun and, to be honest, contractually binding where it's a real show with a real booker who's the host and a real artist who wants to play, but it's also not sticky and intimidating. I think there are tons of fans out there who would give anything to have their favorite artist in their living room but they're intimidated by that process. They're intimidated by, "Am I going to have to talk to some manager guy? Am I going to talk to some agency person who's going to ask ten times the amount I can afford?" when really all of us artists out there large and small just want to play. We just want to play for people that want to listen. Especially if it's a Monday night and we're trying to connect through somewhere, give me somewhere to play on a Monday night with twenty people who are going to listen. But to get back to what you originally asked, every artist has a profile page which an artist can customize to their liking with whatever music or videos they would like people to see.
MR: What kind of growth are you looking at? How will you judge the site's success?
GC: I think the message that I want to convey right now is getting back to, I'm still an artist and a singer-songwriter and I'm trying to make my way through this crazy business, so we are extremely focused on music in non-traditional settings. We certainly don't have a goalpost in mind for quantity but we absolutely are focusing on quality. Every person that signs up for the site has a team of people in Los Angeles and here in Oklahoma City that are interacting with them. Every person who signs up gets an artist representative who will help them not only set up their profile page but also share tips and try to manually connect people with different artists. If two different artists are looking for a place to have a show in the same area we want to help that process. This is very important actually: Even though we're trying to create an automated platform that makes booking nontraditional shows a hell of a lot easier and cooler, there's still so much human interaction that needs to take place,a nd we have a team of people that help with that.
MR: Where do you go from here? Is there a vision for where you'd like to see it in five years?
GC: Yeah, certainly the vision for me is to change the way the artists look at touring. Ten years ago you only had X number of bands to be a fan of, but now there's so many artists and it's so spread out, these nontraditional performances are already happening. We don't want to reinvent the wheel, we just want to make it more accessible for everybody to do it. The thing I always say is every artist always has one fan. I don't care if it's your mom or your best friend. When I go into a market as a singer-songwriter whether it's New York or Chicago I'm sweating because I want to sell a certain amount of tickets so the room feels good, I want to make the promoter happy, I want everyone to feel like, "Oh man, this is an event! It's happening." This is different. This really takes one person. It takes one person to make a show great in Cincinnati, Ohio. As long as that one person loves my music and wants to throw a party it's up to him to invite his friends. It turns into their show, and that is magical. It's really, really cool.
So getting back to what you were asking, I want to see artists helping each other out, I want to see two different artists that have never met before come together in a non-traditional space and I want those fan bases to swell. I want one host in Cincinnati to host two artists that have never met each other and have a big love-in. I want those fans to come together and those people to connect. It's about connection. It's about really, really connecting with people who love live music and certainly five years from now I would love to gravitate into things that are non-music. Why not have speakers or chefs or anybody that wants to "Go on the road" and connect with their own fans? I think that's what Uber and Airbnb have really tapped into, this shared economy. I think it's no longer as intimidating or scary to say, "Hey, you have a car, I need a ride, how do we do that?" It's the same thing.
We're just entering into this new really exciting place. I think touring is going to follow through with that, because every artist wants to go on tour. Every one of us wants to play shows, but the way it's always done is still very manual. For me as an artist, I have my good cities and markets where I can sell some tickets. If I want to go play a really great club in New York City I have to look at February or March because those Friday and Saturday nights just aren't available, they're already booked up. What if I want to come through town in New York a month from now? What do I do? I've got to take a Monday or Tuesday night at a place I'm not excited to play. If I'm going to be in New York I want to play.
MR: Will this have a direct effect on how you approach your art? Has it affected your own creativity in some way?
GC: It has to, absolutely. There's no going back from people getting our music for free. We can't live off of CDs now, but it's creating an opportunity where artists know that if they're going to survive they've got to hit the road. They've got to take their songs out to the people. I think that all of these new media are part of this new era of technology, whether it's Kickstarter or Tunecore or Sparkplug which we're very close friends of, NoiseTrade is a huge ally for us, Derek Webb has been a friend of mine for years. Stageit is a big one, too. All of these new sites are really changing the landscape of how artists can not only survive but actually thrive. It's not just about, "I've got to get ten bucks for a CD." Now artists can make art and say, "Maybe I am going to make art and maybe it doesn't go on an EP or an album, maybe it's not considered a formal release, but this is a song that I want people to hear." If those people hear it, imagine the possibilities of what can happen.
I'm in the studio right now and I'm thinking about a new song and the first thing on my mind is not how to sell it, it's how to reach people and what that song can do once it gets into people's hands. What I'm building with Fanswell affects it. I think about, "God, how cool would this song be with just me and an acoustic guitar in a living room for twenty-five people?" That's what it's all about, man. I think it's also important to say that we realize that this could be considered disruptive to the normal way artists book shows but we are extremely, with a capital E, supportive of agents and managers. A manager can sign up for our service and manage a thousand artists with one email address. Same with an agent. A smaller booking agent or a large booking agent, we've talked to a lot of big and small agencies and managers and we're flooded with messages on Facebook and twitter and emails of people saying, "Hey, I'm going to have this birthday party and i'd love for your artist to play," and they've got to sort through all that and there's this archaic manual process of the manager saying, "Cool, when do you want to play?" and the other person says, "November sixteenth, but I could really do the seventeenth or eighteenth." "Cool, how much are you willing to pay?" and there's this back and forth process. It doesn't have to be like that.
MR: Graham, what advice do you have for new artists?
GC: For me, the advice with new artist is you can't be too precious with your art or the way you put it out there, because people don't want precious. They don't. They don't want precious, they don't want perfect, they just want honesty. I think that is what I've really learned. If you go back to when I got into this thing it really was all about the album. "Okay, you're going to make this album, it's going to be ten or eleven songs, there's going to be a single, a snapshot of what that album is, you're going to spend a lot of money-making it and a lot of time working on it and then you're going to release it and you've got your one shot and everybody's going to either come along with you or not be into it and you start over again." That whole model just seems archaic now. Nowadays it's cooler to be a niche artist than to try to swing for the fences. There's just so much more opportunity now for artists to use technology and be creative and customize the way they want to connect and interact and create art. It's just exciting. So my advice is to not be precious, don't be perfect, just be honest about what you want to do. I would so much rather want to connect with ten fans who are going to be with me for life than a thousand fans who are just going to be with me for one album or one song.
That's what it's all about, and that's hard because we've all been trained since we were kids standing in front of the mirror playing air guitar on a tennis racket to think that bigger is better, but you think about these kids now who are seventeen and eighteen just starting out playing in bands, I've talked to more up and coming musicians who don't even think of that anymore. It's all digital and it's all about content and being creative and developing relationships with their fans. It's cool because we can now go from the garage or the basement and with the push of a button you now have fans world-wide. Creating an environment where bands can go one step further and not only have fans worldwide but have fans that will go listen to them in any city, it's pretty exciting. There is so much good music out there that you're not going to see at the bar or the club or the small theater because they're not going to sell enough tickets, but like I said every artist has at least one fan. Even if you don't have any songs. But it just takes one fan to make a great show happen.
MR: You have one huge fan here because of Pacific Coast Eyes. I'm still blown away by that album.
GC: Thank you. This is all just an example of the new way it is. I've got you on the other end of this phone connecting over this little album I made about my life and it's years after I've made it but that's what it's about.
MR: What are you working on outside of Fanswell?
GC: Yeah, that's the cool thing, I'm really proud of the record that I made with Lonely Ones, it was definitely a left turn for me but it was really one that I had to make. I had to do an album that was just against everything that I learned, throw away the acoustic guitar for a minute and try to write songs outside of my comfort zone and collaborate with people. Once you do it you can exhale and say, "Okay, I did that. Now let's maybe find our way back to the acoustic." There's just a lot of things that I'm working on now because I'm reinvigorated with the guitar again and I'm wanting to write songs and I can imagine myself maybe not playing them for a huge audience but I imagine playing these songs in small place and telling stories and talking to those people. That got me excited again.
GC: That's a lot of info, I'm sorry man.
MR: No, that's a great interview! I can't wait to post this.
GC: It'll be amazing. We got our first little piece of press on a small website called Digital News, it was just talking about how much I believe in this and how much I think it will help artists out there. I can not even tell you how much we were flooded with artists signing up. Every artist out there is looking for an opportunity to play, and if I can help out and be a part of that and help that process I truly believe that we're making the world a better place. It sounds corny, but I really do believe that.
Transcribed by Galen Hawthorne
******************************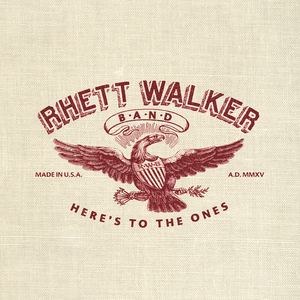 A Conversation with Rhett Walker
Mike Ragogna: Rhett, what's all this about a new album? Wasn't Come To The River, your debut, just fine?
RW: Oh, it definitely was, but now it's time for new music! We learned a lot in those two years, and now we have more to talk about.
MR: Your big hit "When Mercy Found Me" from that perfectly fine album Come To The River was Grammy nominated. Did that at least give you and the band a little grin or were you already too heavily focused on creating the followup to care?
RW: It did! That was our first single. I was happy when our parents bought it. The Grammy nomination kind of came out of the middle of nowhere. It's definitely an honor.
MR: So the new album is titled Here's To The Ones. Who are these "Ones"? And what about couples or maybe sports teams who would like to also be these ones? Why so exclusive?
RW: Ha! The Ones are everyone--everyone who is out there chasing down a dream, and standing up for what matters to them. The Ones that don't take no for an answer.
MR: Is being a part of the Pepsi MidAmerica tour fun or are you guys already focused on creating your third album, of course you are, right?
RW: They're great people, with great drinks. Happy to be a part of the team. I also hope that we get a lot of cases from them. We are already writing for a third album, and wrote a demo the other day during soundcheck.
MR: What do you make of all these people becoming "fans"? What are they after anyway?
RW: Our fans are amazing. Once again, I was happy when our families bought it! It's art. You travel around writing songs in a bus all across the country--pouring your heart out. Still, it doesn't mean that anyone will care. It's amazing that people do care! We are forever grateful for that.
MR: Okay, let's pretend these "fans" really do like The Rhett Walker band and its music. How connected do you and the band feel to them during your live shows and how do you keep them in your lives through social media?
RW: We are super connected. Many times we have hung out after shows with the fans, or found a cool dive in town, and just sat and played pool with people. Our music is our expression of ourselves, and what we believe. Our shows are a chance to share a conversation with our fans. As far as social media goes, we run our sites.
MR: You've played the Grand Ole Opry a few times now. How do your families react to your playing such a revered venue and are there still alligators in the basement near the bursar's office?
RW: It's amazing! Standing on that stage where the greats have stood before is life changing. Such a fun, and scary place to play at the same time. It's never easy playing a show when Ricky Skaggs is standing on the side watching you.
About the alligators -- we found one. We ate it.
MR: What is it about country music and this tradition that means the most to you?
RW: I think we love the storytelling. It's always been about what we are about--faith, family and country.
MR: What is your favorite Rhett Walker Band song and why and do you think you can top it?
RW: I'd say it's "Here's to the Ones." It's who we are, it's about our fans. I don't know about "topping it." I think as we write a new record, we will put out the song for that place and time.
MR: What advice do you have for new artists other than stay out of the basement ?
RW: We get this a lot. We always say "be yourself." Don't try to be anyone else. They're already there. Stay true to yourself, no matter what people, friends or labels say.
MR: Where does this Rhett Walker Band Conquers The World thing go now?
RW: We do what we always do. Hit the road, play shows, share our stories, and put food on the table.
REAL LIFE. REAL NEWS. REAL VOICES.
Help us tell more of the stories that matter from voices that too often remain unheard.