The launch of No Labels brought the big wigs out from behind their desks, Monday, for an all-day lesson in compromise at Columbia University in New York City.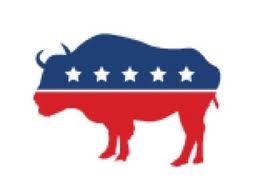 It also brought more than one thousand citizens from all 50 states who logged many miles (or many more who logged in on-line from town meetings throughout the country) to find a way to make their voices -- the voices in the middle -- heard. Their voices come from both sides of the proverbial aisle because they believe that change will only take place if there is conversation across the political barriers of "Democrat" and "Republican."
They hope that No Labels will be the forum for their voices.
"There is a quiet revolution happening in this country," says the founder, or really, the manufacturer of No Labels, Nancy Jacobson, who years ago conceived of and then built this movement that will give a voice to all the people in the middle who are, in fact, the majority of people living in the United States.
According to the No Labels website, the group is "united in the belief that we do not have to give up our labels, merely put them aside to do what's best for America."
Those who know Jacobson, named one of the "50 Most Powerful People in D.C.," by GQ Magzine, never doubted that her concept would come to fruition. Others, she says, told her, "'you can never do this because people don't have passion, you can't do this because you don't have one main personality running this, a candidate.' The truth is," says Jacobson, "the idea is so much more important than any one person. No Labels doesn't mean 'don't have a label', it just means put the label aside so we can focus and work together and do what government needs to do. That's it," says Jacobson.
And so, the force known as Nancy Jacobson made it happen.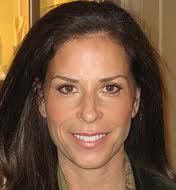 Jacobson's work history is a who's who of politics: chief fundraiser for former president Bill Clinton, Finance Chair of the Democratic National Committee and Democratic Leadership Council and founder and creator of the Women's Leadership Forum, the first female-only finance council whose mission was to raise money and party awareness among women. She worked, too, for former Indiana Senator Evan Bayh and as a Senior Advisor for Senator Hillary Clinton's Presidential Campaign, which doesn't even begin to cover the ground that Jacobson has covered in her nearly 3-decade career.
Jacobson is well known for her uncanny ability to "connect" people, certainly an under-appreciated gift during her formative years. It was exactly Jacobson's ability to bring people together, to corral people, to talk to people, that got her kicked out of a private Miami, Florida high school when she was 14-years-old.
"I wasn't your stellar kid. I had a lot of energy. I was more the class clown. I was always connecting with people so I was always talking in class. That's really what it was. Always being the ringleader, always talking in class and being disruptive. That's a little known fact."
But it wasn't until Jacobson left Miami after her freshman year at the University of Florida and transferred to the much larger and more diverse Syracuse University, that she finally realized that her forte which had left her admonished throughout her childhood was exactly what was going to pave the way to her eventual success.
"I harnessed my urge to connect people and I put it to use," says Jacobson who is much happier behind the scenes than in the limelight and usually declines press interviews. What annoyed her teachers and got her kicked out of school, "is exactly what they value in politics," says Jacobson. "That's what was valued. If you could bring people, if you could corral people, if you could bring them together, whether it was to organize or to raise funds. That was valued. It was never valued before and now it was valued so I was encouraged. The lights went on and I started getting involved in politics right then a there."
Her involvement started in 1982. "I heard Gary Hart at a very small, 20-person meeting. He was running for president. I put my name down on a sheet and somebody called me. I ended up organizing the Syracuse campus. I did the first fundraiser. The headquarters was impressed and I got a lot of attention for that. And then Gary Hart won New Hampshire in 1984 and I ended up coordinating the district."
And that locked her in. By the age of 19, Jacobson had become one of the youngest alternate delegates in history.
By the time she had graduated from college, Jacobson had become a professional connector. A professional ringleader, if you will.
"I always did love people, loved connecting with people. I was led to do something that I was good at. But, if you ask me what I do, I'm not a fundraiser. Fundraising is the way I was able to make an impact. I realized very quickly that was the only way for women to be at the table in politics. But it's bringing people together to make impact, that's what I do. And fundraising is what got me at the table. I want to put people together. That's truly what I have always done. Everyone who knew me back in the day is surprised at what I have done."
While a senior advisor for Senator Bayh (who earlier this year announced he would not seek another term in the Senate), Jacobson realized that there was "one thing missing out there. It wasn't that we needed another candidate but that the majority of the people needed a voice." She wanted to figure out a way to round those people up and put them together -- and No Labels was born. "But I never wanted anyone to impugn me for this or think that there was anything in this other than my deep passionate desire to do this so I am a fulltime volunteer. I have never been more passionate, exhilarated or taken with a project in my life."
At the launch, Monday, in fact, Jacobson hung back from the limelight, speaking only for a short two minutes while a list of nationally recognized journalists and politicians took center stage, including John Avalon (senior political columnist for The Daily Beast and the author of Wingnuts: How the Lunatic Fringe is Hijacking America and Independent Nation: How Centrists Can Change American Politics), NYC Mayor Michael Bloomberg, David Brooks of the New York Times, Newark, New Jersey Mayor Cory Booker and Morning Joe's, Mika Brzezinski and Joe Scarborough not to mention Kiki McLean, D.C. communications strategist and Bob Franken,
"I have created a career working under the radar promoting the agendas of the politicians. All I have ever wanted to do is to build, create, be able to make impact. This whole idea came to me when I realized that Evan Bayh was going to step down because the politics had gotten to him. I got to the age when I said, I want to be able to have an impact; I want to be able to make some change."
While Jacobson admits she built the "pool" (into which the middle is now jumping), she'll only take credit for being the architect. "This couldn't have been done without others, without their inspiration, with their words and their writings. I'm not even the lifeguard of this pool, just the architect."
And now that the pool has been built, Jacobson says it's in the hands of the people. "This is the public pool that everyone gets to swim in and everyone has a right to swim in and everyone has the right to own this platform and make this work," she says. "Anyone can dive as deep as they want if that's what they want. It's a public pool for a new kind of politics. That's what this is. It's not the 'deficit group,' it's not the 'health care group'. This is a group about attitude. It's not an ideology, this is just pushing our leaders to develop the right attitude and if we have the right attitude we will find the right solutions. This is why people are involved. The people are ready to go in this direction."
In fact, states are already organizing on their own, hiring their own people. "All we had to do is create the pool and now they are diving in. The point is nobody ever created the pool for the majority of people in the country to have their voice, they want to build this new house, this new pool."
[Today] is the first day of the journey: it ratchets it up," says Jacobson, "There are too many people who want to start being empowered. It's only the first day of the movement."

Calling all HuffPost superfans!
Sign up for membership to become a founding member and help shape HuffPost's next chapter