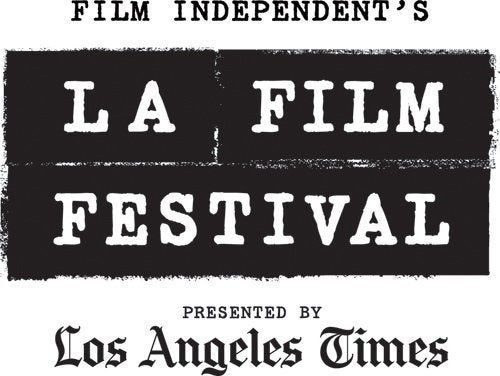 The Los Angeles Film Festival, presented by the Los Angeles Times kicks off this week -- Thursday, June 17 to Sunday, June 27, 2010.
This year's festival takes place entirely Downtown and features more than 70 indie and foreign films along with panels and seminars, interviews, short film programs, music video showcases, free outdoor screenings, live musical performances and other unique events. Unlike other film festivals, this one seeks to provide many different experiences for both film buffs and those seeking to absorb the vibrant culture of Downtown LA.
So, what should you try and see at this year's festival? Here are some highlights:
Cyrus -- The Duplass brothers, of award-winning The Puffy Chair fame, are back with a romantic comedy starring John C. Reilly, Marisa Tomei and Jonah Hill. It's a tale of Oedipal passions that twists the romantic comedy into a surprising new shape.
Circo -- A foreign film about a Mexican circus and the life of the ringleader.
The Happiest Girl in the World -- Another foreign film, this one is a quirky, Romanian comedy about a girl who wins a car in a contest, but there is a catch.
Waiting for Superman -- This film is a powerful documentary on the national public school system that is likely to be a big award winner. It also helps that it's by David Guggenheim, the director of An Inconvenient Truth.
Hickey & Boggs and The Driver -- These are already released, retro films from the 70s that show off Los Angeles from back in day (well, the 70s).
Lost Angels -- This documentary is about downtown LA's skid row. It's described as being a "different kind of family story." I bet.
Bitter Feast -- A dark comedy featuring Mario Batali.
Kings of Pastry -- ATTENTION foodies, this is a documentary about sixteen of France's top pastry chefs competing for the ultimate accolade -- the collar of the Meilleurs Ouviers de France.
Besides watching a film screening, Filmmaker Conversations start on June 20th and all of the Coffee Talks are on June 26. Some conversations include one with Ben Affleck, another with John Lithgow, and an evening with Sylvester Stallone, which will be moderated by film critic Elvis Mitchell (KCRW's The Treatment). The prices for Coffee Talks and Conversations, which are open to the public, range from $12-15. Meanwhile, the Filmmaker Lunches are open to the public and are "bring your own lunch."
The outdoor Ford Amphitheater will also be playing four flicks: Centurian, The People Vs. George Lucas, The Last Exorcism and Thunder Soul, which is about a teacher that turns a high school music group into a hit and the students who want to reward him later in life.
There is also a free screening on the 19th of Desperately Seeking Susan, which will include a special appearance from its star, Rosanna Arquette (yay!) and an 80's costume contest (bring it!).
Calling all HuffPost superfans!
Sign up for membership to become a founding member and help shape HuffPost's next chapter