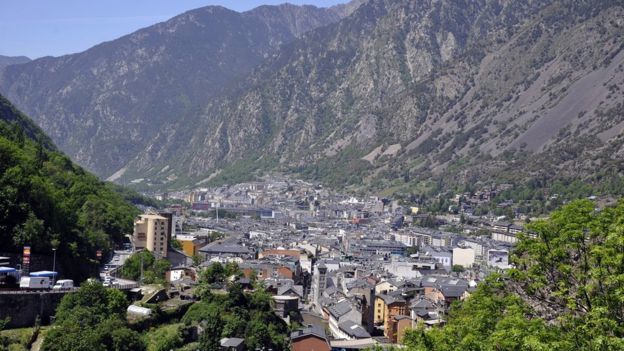 Where is it?
Andorra is a tiny country sandwiched between Spain and France that even well-traveled Europeans don't know much about.
The landlocked microstate is located in the Pyrénées mountains, the natural border between France and Spain – and only a couple of hours drive from Barcelona, the capital of the infamous Catalonia.
Created under a charter in 988, the present principality was formed in 1278. Its capital city is Andorra la Vella, the highest in elevation in Europe.
In AD 803, Charlemagne recovered the area now Andorra from the Moors and granted charter to its residents. After Charlemagne's death, Andorra is gifted to Spain's Count of Urgell by Charles II, the grandson of Charlemagne.
Its political system was a unique co-headed system of shared powers between the Andorran Bishop of La Seu d'Urgell and the seated French President, making him an official Prince of the principality.
But in 1993, the first constitution adopted by referendum reduces feudal powers of the princes, and executive, legislative and judicial arms of government are set up. Andorra joins United Nations. France and Spain establish embassies.
With 85,000 inhabitants, it is one of the smallest countries in the world.
Even though the tiny landlocked country is not part of the EU, it uses the Euro as currency, for convenience's sake. The hiking paradise turns into a ski and snow heaven in the winter.
Reasons to Visit.
Besides tax-free shopping, one of the main reasons visitors stop in the principality, Andorra is home to the Caldea Spa Center, a large natural and thermal spring complex with indoor and outdoor swimming pools, jacuzzi and hydrotherapy offerings, massage, Turkish baths and other relaxation spaces.
Natural waters gush from the earth at 70 ºC. Rich in sulfur and other mineral elements, such as sodium, sulfates, and calcium, its health benefits include healing, decongestant, and anti-allergy qualities.
Winter sports. Being situated 2,000 meters above sea level, and reaching 3,000 meters at its highest point, the mountainous country offers all imaginable winter sports, adapted to even the freshest beginner. This is where Gran Valira is located, one of the largest ski resorts in the world with 118 slopes.
Architecture. There are some 40 churches dating back to medieval times, all along a marked trail.
Food. Don't miss the bordas, old mountain barns turned into roadside restaurants with thick stone walls to protect from harsh winter temperatures. The meals are traditional and filling, with food cooked on open fire.
Game dishes such as jugged hare or wild boar stewed in red wine are popular menu items. During the fishing season, the popular pan-fried trout with almonds and cured ham is called trucha a la Andorrana.
The local economy relies strongly on sheep, tobacco, rye, wheat, olives, grapes, and potatoes.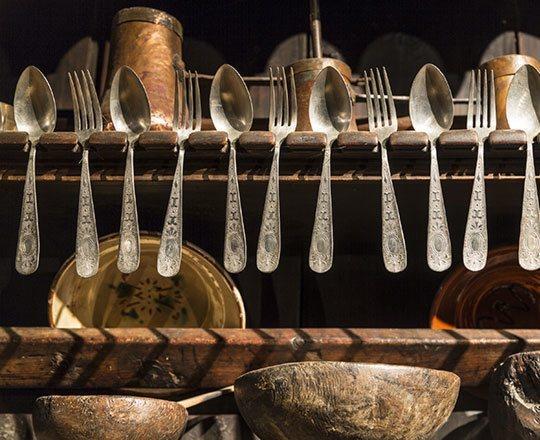 The igloo ice hotel.
Situated at an altitude of 2,350 meters, the Hotel Igloo Grandvalira is rebuilt every winter from snow and can accommodate up to 30 guests in five rooms at zero degree temperature (Celsius). The hotel provides sleeping bags.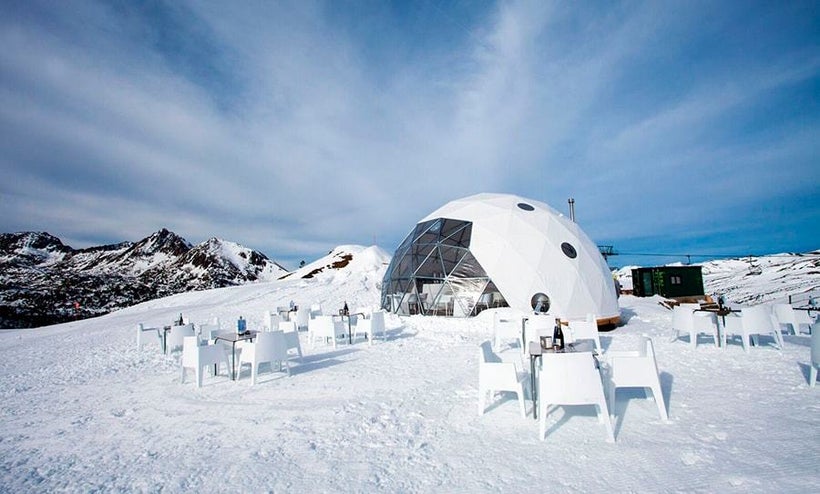 Happy and healthy.
In 2013, the people of Andorra had the highest life expectancy in the world at 81 years – that speaks volume! Catalan is the official language, Spanish and French are also spoken, with English rising behind.
Losing its tax-heaven status soon: Parliament has approved a plan to end the secrecy of bank accounts held by EU residents as of January 2018.
Andorra has no visa requirements, however, since entry is only possible through Schengen countries, one must satisfy the conditions of entry into Schengen.
There are no airports in Andorra, as it is completely enveloped by mountains. The nearest airports are Toulouse, Perpignan, and Carcassonne (in France); Barcelona and Lleida (in Spain.)
If Catalonia becomes independent from Spain, as its residents wish, it is however highly unlikely that Andorra would be absorbed in the new Catalonia country. Even though Catalan is the primary language in both and despite being very small, Andorrans are proud of their independence.
The Andorra valley was designated a UNESCO World Heritage site in 2004.
Tourism is a big thing here and by 2019, Andorra plans to attract more than nine million visitors each year – so they cannot all come for the shopping. Many hotel chains are planning to open and several communication and PR efforts aim to put Andorra on a more European if not international map.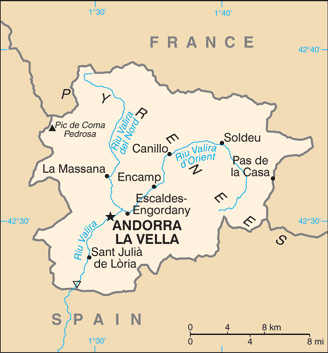 More info:
REAL LIFE. REAL NEWS. REAL VOICES.
Help us tell more of the stories that matter from voices that too often remain unheard.
This post was published on the now-closed HuffPost Contributor platform. Contributors control their own work and posted freely to our site. If you need to flag this entry as abusive,
send us an email
.