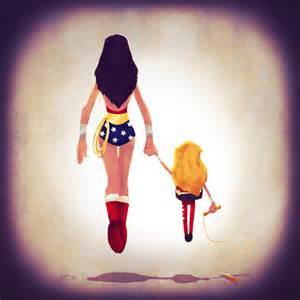 The resilient, wise, radiant woman knows her significance and the necessity of her role in this world. She embraces the boldness to quietly rise, after multiple passages through grief, into becoming an even more remarkable woman. Her ever increased capacity to love and stand firmly in who she is, is what her pain looks like healed.
A woman of significance does not count on others for her identity or self-worth. She loves herself, is able to self-soothe through hardship, and lives with a sense of composure. Life gets hard for her, and when it does, she is able to tap into her inner strength and press on. She takes time to herself and for herself, to ensure she has the resources necessary to give the world what she is designed to give. She is wise to know she will be loved and respected only to depths that she loves and honors herself.
A powerful woman loves love. She possesses the humility to know she deeply needs to love and be loved. She is not needy, competitive, jealous or desperate. She understands these traits kill all hope for authentic connections between people. She holds an "I Care" attitude, not the typical "I am an independent woman" attitude. She knows who and what she is. She is the oxygen the world needs to breathe. She is the teacher of intelligent love. She is interdependent because she is the connector, the relater and the place through which all compassionate change occurs.
A woman of significance is mindful of the company she keeps. She does not entertain those who seek to pull her down. She is wary of those who may take advantage of her good manners and decency. She keeps the company of those who reflect her worth back to her, and rids her life of those who do not. Under no circumstances will she host manipulative people in her life. She trusts her gut, allowing her to let go and move on whenever necessary. For her, mutual love, support, and effort must be at the foundation of all her relationships.
Maturity is at the foundation of her elegance. She understands the concept of less is more. She prefers "gathering" to "rioting." She knows nothing good comes from war, hate or fighting. She educates to eradicate hate. She leads with her heart, which is why so many fear her. She prefers communicating, listening, questioning, learning and speaking up as ways to stand for her rights. She is heard the most deeply when she comes from a place of composed intelligence.
A wholehearted woman does whatever it takes to get up in the morning to feed and nurture her children, her partner, her pets, her career and her passions. No matter the circumstances of her life, she continues to love and bless those who depend upon her. Nurturing is her full time job. It is not a role she can take on and off like a jacket. She is heart-centered, and puts others before herself as a way to feed herself, love herself and to have a significant impact on those around her. When she is nurtured in return she becomes an even more dynamic woman, who only has more to give.
A powerful woman knows who and what she is. She is the depth, the earth, the soil and the container. She lives with a mindset of abundance, and because of this, receives more and more of the goodness life and love have to offer. She thrives on the blessings of her natural ability to give and receive. Others feel her basic sense of humility and humanity, making all feel safe and contained in her company. Because she is receptive, she must also be open, flexible and pliable to all of life's twists and turns. She is brave enough to live life on life's terms.
A powerful woman cares about her family, her faith, her community and her country. She sees the good in others, and takes pride in dismantling structures which do not stand for love and equality. She is a lover of humans and views all of humanity, good and bad, as catalysts for her evolution. She is unselfish. For her it's not about having more than others, being better than others or competing with others. She holds the firm belief there is enough love, money, success and passion for everyone.
A powerful woman does not depend upon others for her resources. She lives a life directed by her purpose, and her willingness to make a difference, no matter how small or big. She does not back down. She isn't afraid of failure, nor is she intimidated by the responsibility that comes with success. She commits to the effort necessary to achieve her goals, despite the distance those goals may take to fulfill. Reinventing herself is part of her DNA. She knows she can pull it from where she doesn't have it, when placed on the front lines.
A powerful woman is not anti-man, nor does she desire to have the role of being the man in her relationship. She loves the man who loves and appreciates who and what she is as a woman. Behind every powerful woman is a man who honors her, loves her, supports her, helps her, adores her, makes her his priority and, most importantly, gives her the freedom to be her. It is through her, a man more deeply comes to know himself. In the Disney movies the Man of Worth is looking for her; that one specific woman who is sure of herself, the one who doesn't need to be rescued from the richness of her inner life. He is looking for her to save him. She takes him out of his head, and places him in his heart.