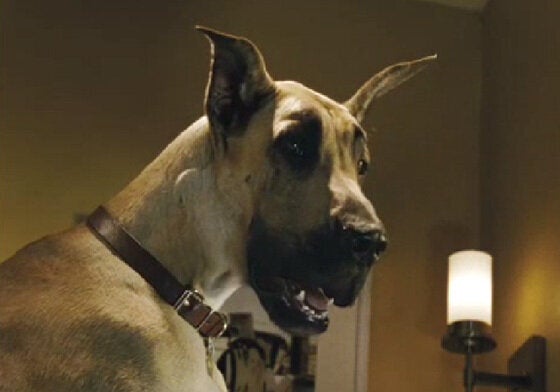 Let's bring you up to speed. A trailer for the film adaption of "Marmaduke" exists. Okay, we're all on the same page, right?
Now, you're going to be tempted to turn it off because you don't like terrible things. But that would be a mistake. It's rare that we come across something this awful disguised as fun for the whole family. And yes, I've seen "North."
What's impressive about this trailer is it actually gets progressively worse as it goes along, which is quite a feat for a two minute video. It starts with Owen Wilson as "the duke," himself. Nothing wrong with that. Who doesn't like some Owen Wilson? But before you know it you're in the midst of mind-blowing awfulness, being slapped around by Fergie, terrifying talking animals, and toilet jokes that even children would frown upon. I actually blacked out when watching this. When I came to, the first words I apparently uttered were, "Dance...sequence...whyyyyy?"