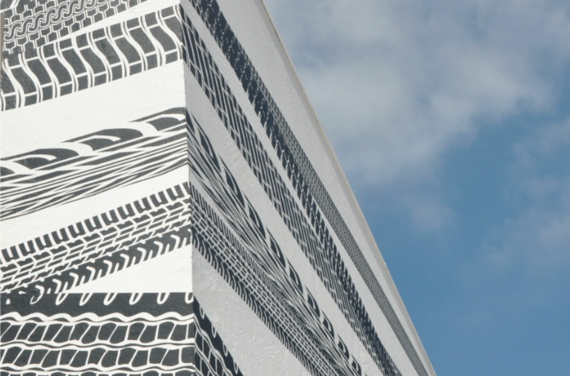 In my years as an agent I have booked hundreds of models for 26 fashion week seasons and have seen countless runway shows by designers both known and unknown. Some of these unknown designers have risen to fame. Some of the known fashion houses have been sold, rebranded in order to regain acclaim and financial stability or, in some cases, entirely perished. This everlasting shuffle of fashion's musical chairs always intrigued me. What makes a designer or a label appealing? What makes a label survive in such a competitive market crowded by fast fashion knock-offs?
I recently turned my attention back to the Brazilian label UMA, which set up shop in New York upon the arrival of its 20th anniversary. UMA had not crossed my mind in more than five years, as I have been mostly removed from the South American fashion scene. As soon as I heard about this new shop on Bleecker Street my ears perked. I was transported back to the days when I used to fight for a spot in UMA's show for the models I represented. For a model, there was a certain coolness that was added to their image by being associated with this brand.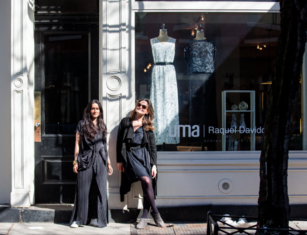 Historically, UMA (which in portuguese means unique) has never joined the herd, they were the black sheep in a market that craves for celebrities, top models and trends. The minimalist designs paired with muted color palettes, bold lines and asymmetrical features crafted by Raquel Davidowicz are the main attraction, but definitely not what makes this brand shine. If UMA has acquired a cult following, comparable to labels such as Comme des Garcons or Maison Martin Margiela, it's because of it's commitment to beautiful aesthetics that incorporate art and fashion in symbiotic manner.
The art scene, a monster in its own right, has now more than ever gotten in bed with fashion. Art has found in fashion a way to expand its domains. Brands like the established Rodarte, or the young Eckhaus Latta for instance, repeatedly collaborate with artists and museums, generating a crossover and a hype that comes from breaking boundaries.
Like art, fashion is supposed to provoke something in the individual, it's supposed to be a part of their expression and personality. Fashion has been a struggle for most of my life. It wasn't until I learned who I am that I began to dress in a way that made me feel 100% comfortable and yet presentable. Particularly, fashion communicates a part of me that may not be immediately obvious, it's that identity that resides in my core, not set to a trend or a moment in time. Davidowicz understands this about her customer. She makes clothes for a person who knows where they stand in their own life. She makes clothes for those who go from work to an art opening or the movies and don't feel pressured to put on a "look".
Raquel and Roberto Davidowicz, founders of the label, have played with that relationship long before it became a fad; the duo has always maintained an interesting collaboration with the artists they work with. Geova Rodrigues, a long time friend of the brand, has crafted unique embroideries for a limited run of cardigans this season, but the friendship with this artist goes deeper. When Geova launched himself into the fashion business as a designer, UMA sponsored and supported his work, making his launch known to the industry. This type of intimate connection is not rare for the Davidowicz's.
One of their most regarded partnerships is with the iconic artist Lygia Clark. Initially, Clark's work was merely a source of inspiration for sketches, out of the notion that this artist had an angst to reach the viewer and to connect their life with art, just as Raquel did. As the designer dove into her work she felt the need to connect more intimately with Clark's soul and that's when she reached out to the estate. Their initial encounter expanded and moved on to art installations on the runway of UMA's shows, to art pieces at the store, and the creation of prints for the clothing line. Ultimately, replicas of Clark's "Bichos" series were made and sold at Uma's shops, reverting all profits towards the Clark Arts Center, which benefits underprivileged communities in Rio de Janeiro.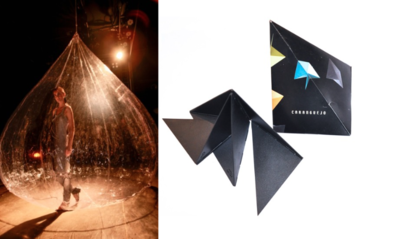 Whether UMA takes dance troupes to their runway, or utilizes poetry to illustrate clothing items, their relationship is as effortless as what they create. This year the brand is sponsoring movies that are participating in New York's Tribeca Film Festival and thus bringing together another sector of the arts. The way this label is positioning itself in this new market makes a case for smart branding. Instead of hiring celebrities to attend their store opening or collection launch parties, UMA is sticking to its core values and making itself present in the cultural scene, capturing the attention of a specific audience. It is not the first time this is done, and nor will it be the last.
United Talent Agency has caught up with this tendency and recently launched an entire department in order to marry art and commerce in seemingly organic partnerships. Whether they are placing artwork by up and coming artists at a car company's new showroom, attempting to make the brand cooler; inviting a performance art group to be in a TV commercial for a soda company, or having a fashion label sponsor an art show, the opportunities are being created at large. Now, more than ever, brands see that their audience is not necessarily impressed only by the latest bag spun by a Kardashian.
These black-sheep fashion labels are more concerned with selling clothes to people who are self-aware and who don't follow a group. These are the people who much like the labels they wear, succeed in their plights because they are true to who they are and their beliefs. These are people who have grown up observing the times and the world around them. Like these people, UMA is a label that is mature but remains playful, thriving in it's unconventional creativity, making clothes that stand the test of time. When the clothes stand the test of time, then so does the label, and this is where the answer to the initial question lays.