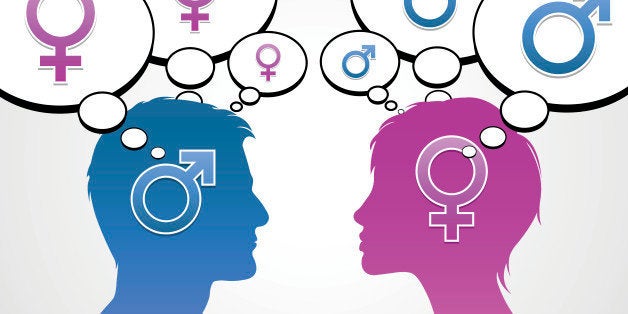 The difference between men and women is a hot topic, especially when it comes to dating. It is said men are from Mars and women are from Venus when it comes to love and sex. Scientifically, men and women each have their own blend of hormones and chromosomes. These differences are not just apparent in love, but can also be seen in how each gender approaches divorce.
But how, you might ask, do women and men respectively approach divorce? To answer this question here is a list highlighting the most evident difference, I have found in my research and work. In case your relationship ends in divorce, please remember that it really helps to try to understand your partner's point of view; not only does it save time, but also money in what unfortunately tends to be one of life's messier processes.
It's been my experience, that women are much more emotional than men when it comes to divorce. Men tend to approach divorce in the same way they might handle work or a domestic project: with business to be done and a goal to be achieved. On the other hand, women are often focused security, placing a great deal of value on the emotional aspects. Rather than focusing on emotions, men tend to focus less on the details, making them seem insensitive and leading to clashes. Knowing this it could help you give your partner a bit more space when needed, which will help communication in long run. Don't make the mistake of trying to force your partner to approach your divorce in the same way that you do. Respecting each other leads to success so take enough time during the procedure to understand what your shared goal may be.
Recognition for effort is important to both men and women. For example, if a wife stops working full-time to raise the couple's children kids, while the husband remains in the workforce, both will seek acknowledgement for their efforts. She will want her husband to recognize her professional sacrifice, and he will want her to appreciate how hard he works to provide for the family. The different perception between men and women when it comes to recognition can definitely impact divorce procedures. Being realistic about the past and acknowledging each other's roles and contributions can make things easier.
Women are often more sensitive to their social environment during the divorce process. Loved ones readily offer opinions, encouraging women to share their feelings, where as men often keep to themselves or confide in one or two good friends. However, it is important to remember that family and friends often feel compelled to take sides, which makes them less impartial and strongly opinionated. In order to keep the divorce process clean, it's best to ensure that the social environment does not become too crowded. Remember that the two spouses can ensure that their divorce is smooth.
In the age of the Internet, both men and women can move on more quickly than ever before. Men tend to have short-lived flings, whereas women seek more emotion-based relationships. When new lovers and relationships occur before divorces are finalized, this can cloud the divorce proceedings. While meeting new people helps with feelings of emptiness, I have noticed that relationships that begin before couples are divorced are not the most successful ones. While it is tempting to seek comfort during this vulnerable time, I always advise women to wait until they are feeling strong before getting into a relationship. Likewise, I advise men to practice discretion and sensitivity to help make the divorce easier for everyone involved.
The differences between men and women can be significant throughout the divorce process. Too often people neglect each other's differences, instead expecting their soon-to-be ex-partner to feel, think and behave the same way that they do. It's not a matter of who is better or worse, but more about understanding the differences and ending your marriage in the most positive way possible. A little bit of respect, consideration and flexibility from both partners will result in a quick and smooth divorce process.