It is rare for concert dancers to perform a two-month run of shows in an 8,000-seat ancient amphitheater on the extraordinary island of Sicily. However, ten dancers from the Martha Graham Dance Company are here in Siracusa doing just that during the city's 48th Annual Festival of Ancient Plays. MGDC Artistic Director, Janet Eilber, has choreographed several group dances and chorus stagings for two Greek tragedies; Prometeo by Aeschylus and Bacchanti by Euripides. Both of these works employ the unique movement vocabulary and the intrinsic animal qualities of Graham technique. These two successful, contemporary collaborations between theater and dance demonstrate that Graham's singular movement language is completely contemporary, vital and an inspiration to both forms.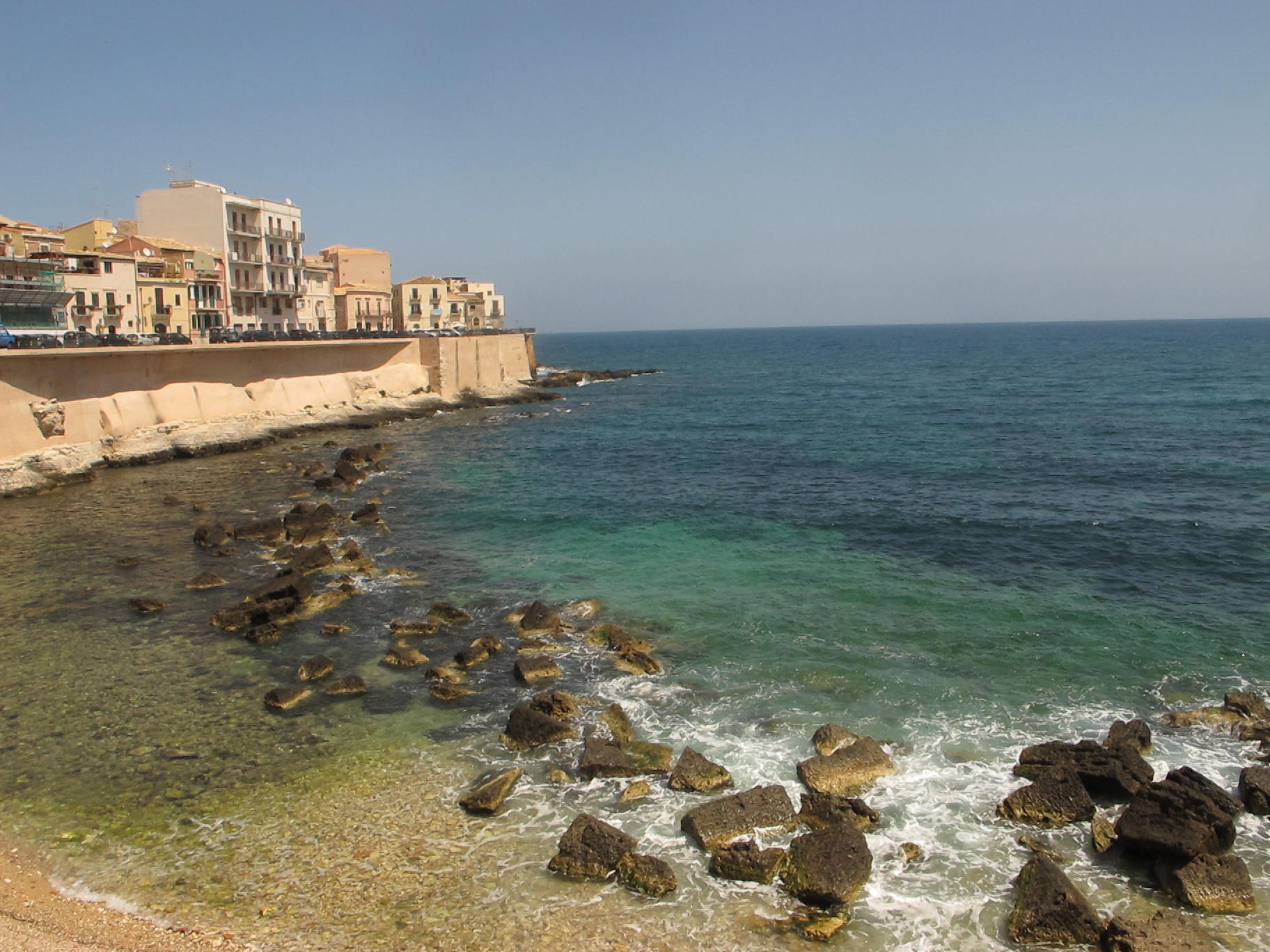 A View of Sicily ; Photo by Blakeley White-McGuire What a gift for us!! What an experience and.... what challenges this work presents on a daily basis. Tuesday through Sunday we perform outdoors, come rain or shine, inside the cauldron-like amphitheater with weather conditions ranging from the heat of a blistering mid-day sun to the cold night winds off of the Ionian Sea. Add to these elements the cold, wet-clay body make-up which we are painted with each night, over-sized costumes, wigs, masks and shoes... basta!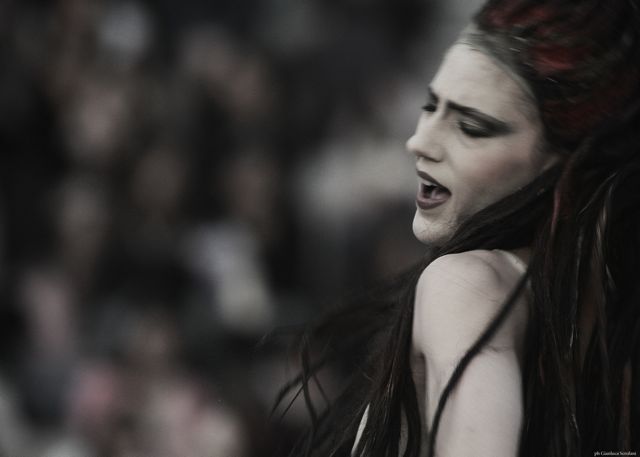 Martha Graham Dancer Carrie-Ellmore Tallitsch; Photo by Gianluca Scrofani
But, like any new production, the relentless work required to perfect these shows has also been some of the most rewarding. Presently at half-way through our two-month run, we are hitting a stride (I think). The outrageous grandness of the amphitheater, whose 8,000 seats are sold-out nearly every night, the beauty of the natural surroundings in the archeological park we call home and the generosity of the Italian and Sicilian cultures as demonstrated by our host organization, Instituto del Dramma Antico, and our fellow players on the stage, has inspired each and every one of the participating Graham dancers (it happens to be an all-female cast of dancers).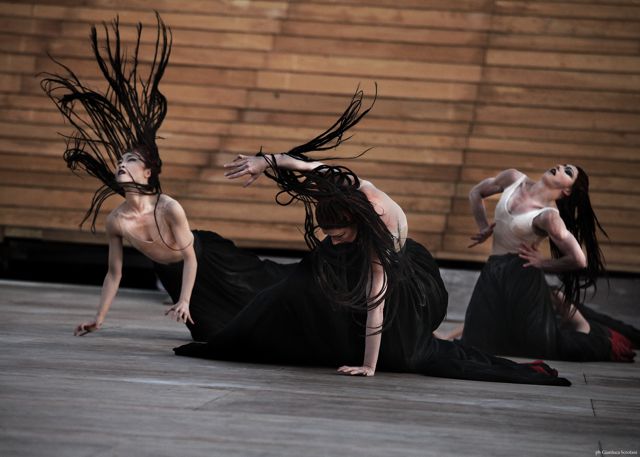 The Martha Graham Dance Company Gals Go For Broke ; Photo by Gianluca Scrofani I have asked each dancer to contribute a few lines which reflect on their experience performing in the festival and/or living in Siracusa, Sicily. Reflections of an extraordinary time lived in theater, culture and dance.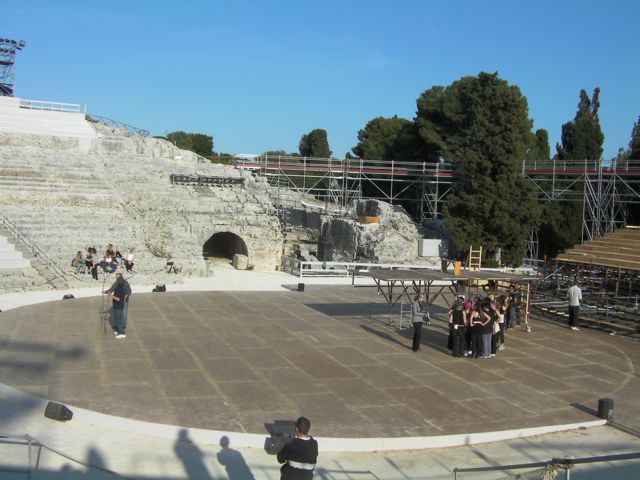 A View of the Ampitheater before the Audience Arrives: Photo by Blakeley McGuire From the dancers: Jacqueline Bulnes: "I am walking the tight rope again, inspired to feel, breathe, share my soul, listen to the sound of a friend or of a bird, experience without judgment and an open heart. But mostly I'm inspired to live - to live as if this were my last feeling, my last breath, my last moment, my last sound, taste or sight and I feel so alive!" Fanny Gombert: "I find it highly nourishing for an artist's soul to be able to perform the same show over a long-term period. I think it drives us to learn how to surpass ourselves mentally and physically by learning how to live through and reinvent the same show every night for two months."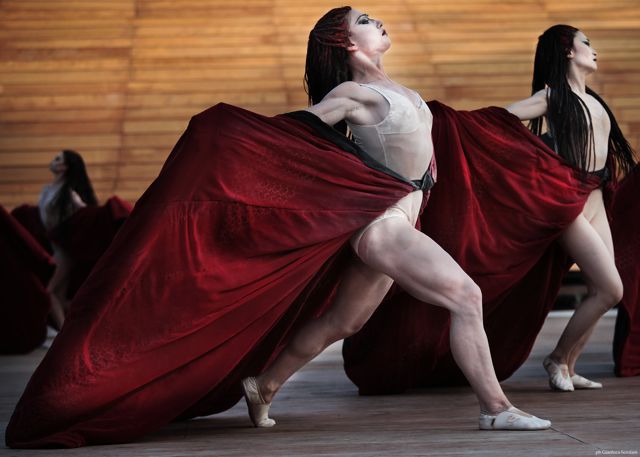 The Strength of Woman As Demonstrated by The Women of the Martha Graham Dance Company: Photo by Gianluca Scrofani Masha Dashkina Maddox: "The time span and geographical distance do make this experience a challenge. But then I look at all the beautiful hearts and minds that surround me here, it makes me smile and then I realize that in my heart there is always room for an extended family." Blakeley White-McGuire: "Being part of a team of performers in a large production is great. Each night I enjoy watching the actors spill their hearts out through spoken word. Our contribution is the inaudible gesture."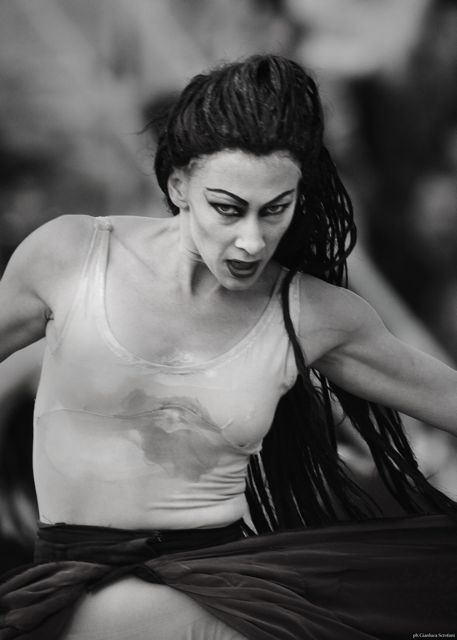 Dancer Blakeley White- McGuire in an Other Worldly Moment ;Photo by Gianluca Scrofani Andrea Murillo: "I have tasted sweetness, experienced freedom, seen passion and have felt beautiful. I have gained strength and have loved. I will never forget these nights- what a way to breath - what a way to dream." Caterina Rago: "It's a little bit hard been the only Italian one:)), being a point of reference for costume designers, seamstresses, technicians etc.. But it's absolutely a great opportunity for me to learn more and more about the English language!! It's so weird for me to share an Italian stage and audience with an American company. It was my dream and today I am here sharing deep emotions and feelings with amazing artists."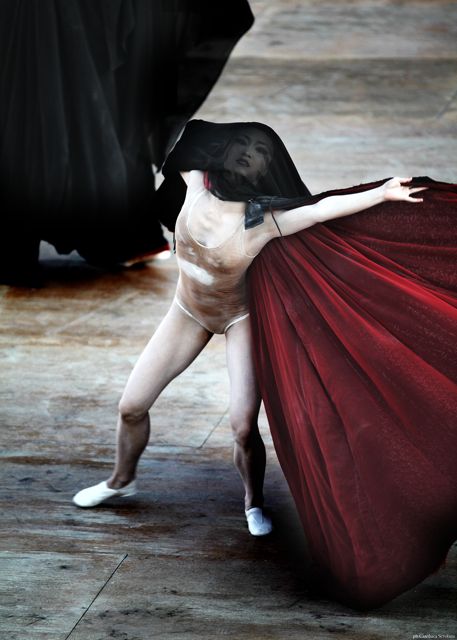 Dancer, XioChuan Xie; Photo by Gianluca Scrofani Carrie Ellmore-Tallitsch: "I learned an important Latin phrase in Sicily: HIC ET NUNC - Here and Now." Nefertiti Thomas: "My own emotions and thoughts for the hour travel from power and sensuality to difficult practices of focus not to swat a mosquito or scratch falling body paint from my shoulder."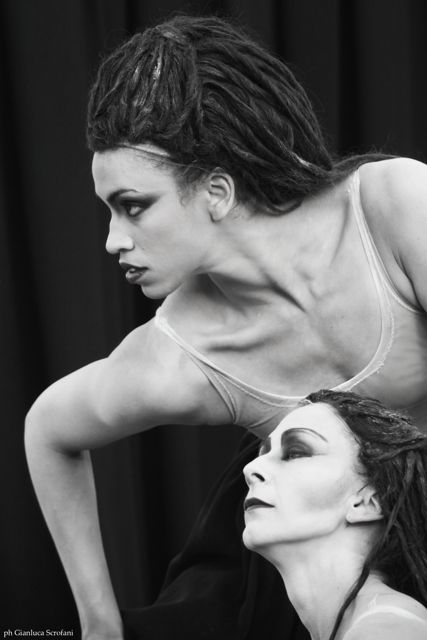 What Are These Martha Graham Dancers Thinking? ; Photo by Gianluca Scrofani Natasha Diamond Walker: "I have tasted the most fragrant blood oranges, eaten the freshest fruits of the sea. Yet still, at night I'm painted with cold white mud, naked in front of the theater for work. Knowledge and experience is earned in every way." XioChuan Xie: "Great combination of Graham elements and Greek tragedy in the ancient Greek theater."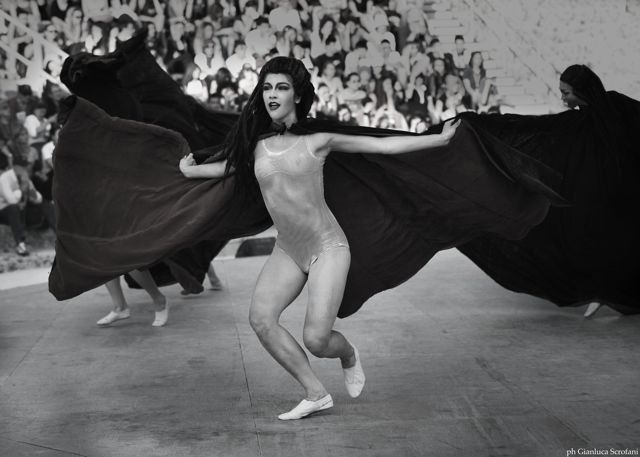 The Women of Graham Perform for a Full Ampitheatre; Photo by Gianluca Scrofani
Popular in the Community