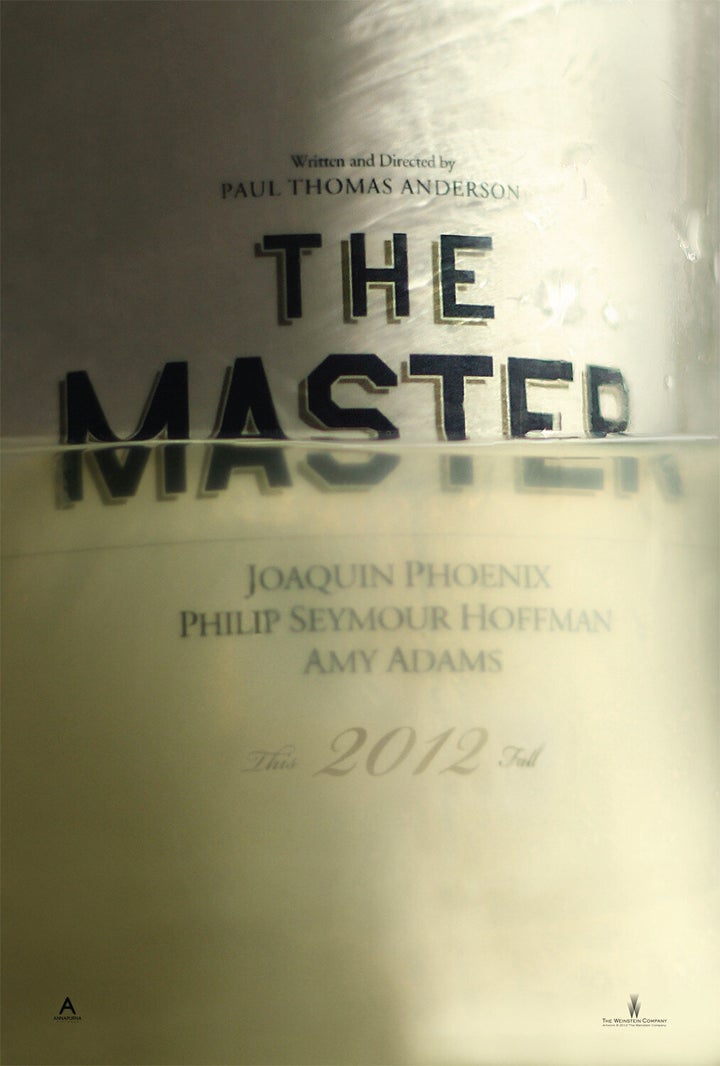 "The Master" is going to deliver its message a little earlier than expected. According to Variety, and seemingly confirmed by the Weinstein Company's Twitter page, Paul Thomas Anderson's controversial film will hit theaters in limited release on Sept. 14. "The Master" was initially set to debut on Oct. 12.
This might not seem like a big deal, but moving "The Master" to Sept. 14 (with a wider roll-out to follow on Sept. 21) could have a major impact on the fall's film festival circuit. The mid-September date puts "The Master" in prime position to debut at the Toronto International Film Festival, which runs from Sept. 6 through Sept. 16. When asked about that possibility by HuffPost Entertainment earlier this week, Weinstein Company president Harvey Weinstein said a debut in Canada could ultimately rest with Anderson himself and whether he could ready a 70mm print of the film by September.
"He's a filmmaker, not a video filmmaker, and I really hope that doesn't get lost in the controversy either. He's really trying to preserve a lost art," Weinstein said.
About that controversy: "The Master" focuses on Lancaster Dodd (Philip Seymour Hoffman), a science-fiction writer who starts his own religion -- a story similar to that of L. Ron Hubbard, the founder of Scientology.
"People are going to draw their own conclusions, and right now there are heated conclusions, and the Tom and Katie situation has exacerbated that," Weinstein told HuffPost, referring to the divorce of Tom Cruise and Katie Holmes. "It's going to be a controversial movie. But it's a tour de force. I hope what doesn't get lost is how wonderful the filmmaking is."
"The Master" could also screen at the New York Film Festival, but it wouldn't be a premiere. The prestigious film festival starts on Sept. 28. "The Master" could also open at the Venice Film Festival, where it was rumored to premiere before organizers debunked those claims.
UPDATE 7/27: Those sneaky Venice Film Festival organizers! "The Master" will debut in Venice after all. The film may also screen in Toronto. The Venice Film Festival runs from Aug. 29 to Sept. 8; Toronto starts Sept. 6 and runs through Sept. 16.]
PHOTO GALLERY
Paul Thomas Anderson Movies
REAL LIFE. REAL NEWS. REAL VOICES.
Help us tell more of the stories that matter from voices that too often remain unheard.
BEFORE YOU GO