"The Master" -- Paul Thomas Anderson's first film since the milkshake-drinking spectacle that was 2007's "There Will Be Blood" -- has its first teaser trailer, and it is strong.
"Are you mixed up?" asks an at-first unseen military officer to Joaquin Phoenix. "Are you more jumpy than you were before?" Phoenix's presumed-troubled soldier isn't -- he ranks his "overall health" as, yes, "strong" -- but you might be after watching the tense 90-second clip.
Judging from the trailer, "The Master" could be a welcome comeback for Phoenix -- who you last saw growing a beard and becoming a rapper. In the short clip, the former Oscar nominee looks like some wild amalgam of crazy Robert De Niro in "Taxi Driver" and crazy Daniel Day-Lewis in "There Will Be Blood." This is a good thing!
In development for years, "The Master" was originally thought to be Anderson's treatise on Scientology and its founder, L. Ron Hubbard. That angle has been downplayed in the last year, but the story still sounds familiar: in the 1950s, a religious maverick (Philip Seymour Hoffman) sees his organization gain a foothold in America. Phoenix plays Hoffman's young cohort, while Amy Adams and Laura Dern provide onscreen support. As with "There Will Be Blood," Radiohead's Jonny Greenwood penned the score.
Watch the teaser above and start counting off the days until "The Master" arrives in theaters.
RELATED: Bill Murray At Cannes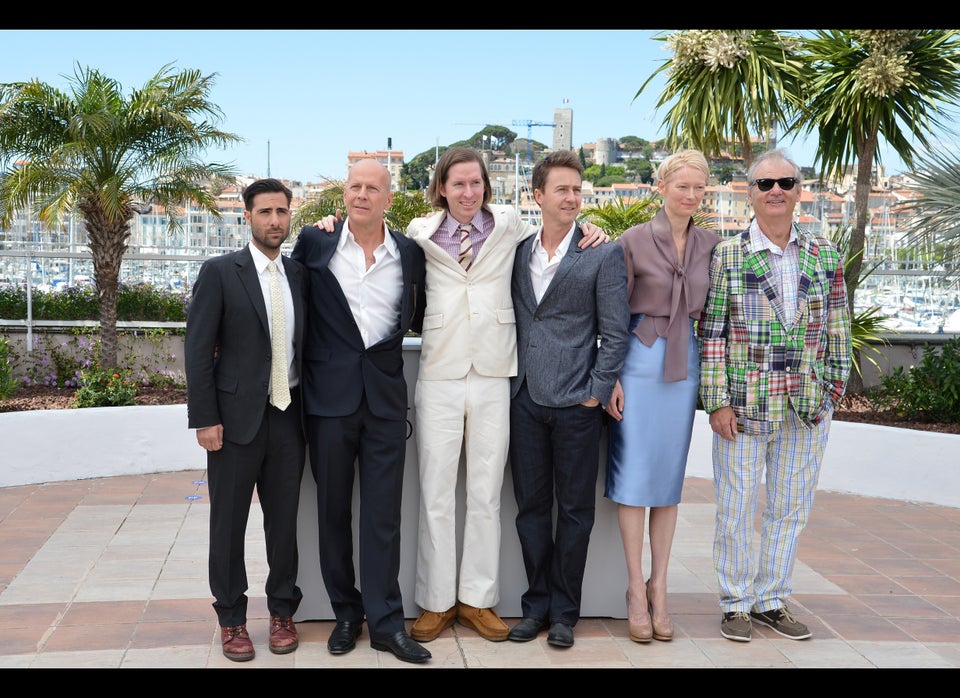 Bill Murray At Cannes
Popular in the Community