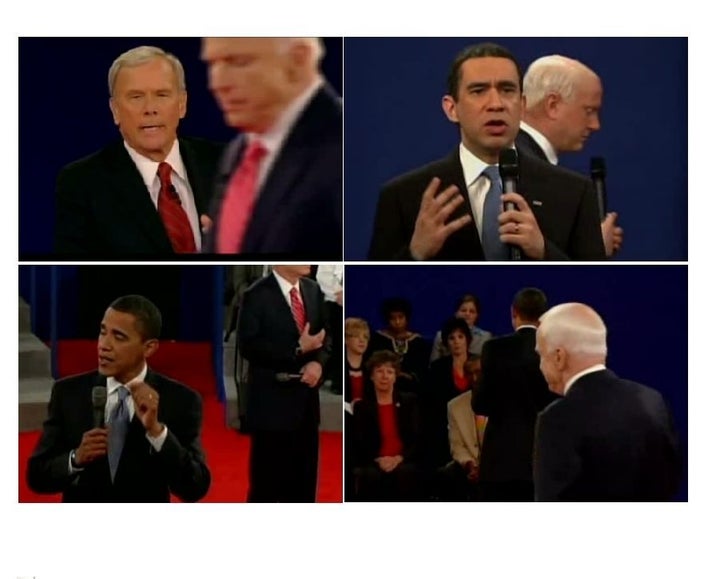 Here's something I noticed earlier this week: The late-night comedy shows all seemed to have the same takeaway from Tuesday's presidential debate. Yes, "That one" got lots of play, but actually I'm talking about something even more ubiquitous: The McCain Wander.
It was actually amazing how similar the pickup was — on Wednesday night, both Jay Leno and Conan O'Brien did back-to-back bits on it, and then last night both Jon Stewart and SNL Thursday spoofed McCain's aimless meanderings around the townhall stage. "What are you doing McCain?" Both the Daily Show and Conan took the liberty of adding their own audio track.
We've taken the liberty of collecting the clips together for you (thanks to HuffPo vid whiz Patrick Waldo for same). If three's a trend, four makes it official: The McCain Wander is comedy gold.
Popular in the Community