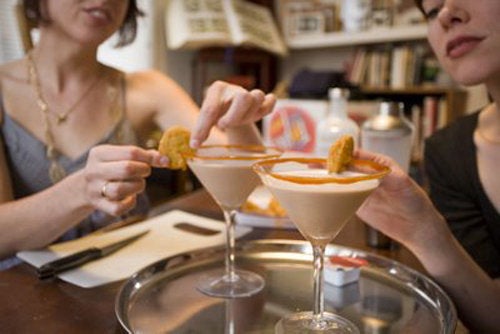 Alie and Georgia, two crazy girls out on the town came up with a recipe for the most disgusting martini I've ever seen then proceeded to make and drink it.
2 McNuggz (plus more for snacking)

1 tub McDonalds Brand Barbeque Sauce (plus more for licking off pinky finger)

1 lg. Mcdonalds Brand Chocolate Milkshake (plus more for bringing all the boys to the yard)

1 bottle Vanilla Vodka (recommended brand: Absolut)
For more details about how to make the concoction and pictures of human beings consuming it, go here.
Popular in the Community