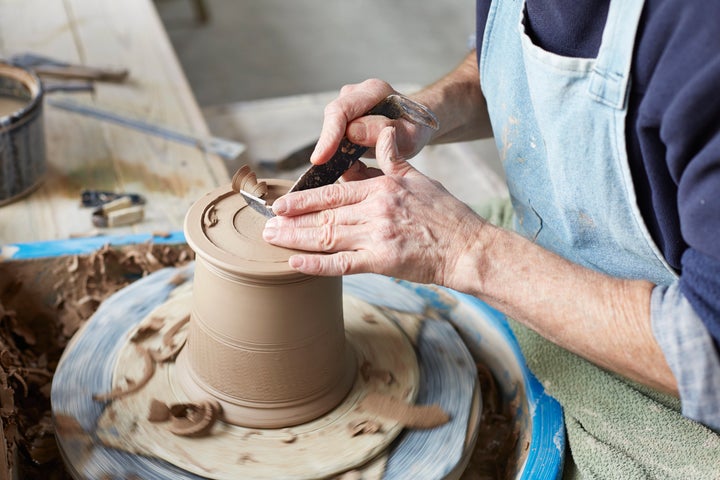 Seventy! I am going to be 70 years old in September. I am starting to see '70' candles appear on friends' Facebook pictures of birthday cakes. We're in good company. Some notables who turned 70 last year include Cher, Bill Clinton, Dolly Parton, Suzanne Somers, Oliver Stone, Steve Spielberg and Sylvester Stallone. The last I checked, these folks are still actively working in their careers and contributing to our American culture.
I struggled with this idea when 2017 arrived. Many years ago, a San Francisco friend disclosed to me she had to see a therapist when she turned 70. As I approach this birthday, I wondered if I would have to ring up my therapist to get me through the benchmark. But I have made the deliberate decision to embrace the achievement while reflecting on a life well lived and simultaneously anticipating the future.
The number seven is used throughout the Bible over seven hundred times. God created the world in seven days. We experience life cycles every seven years. These references suggest the number seven is connected to 'completion' or 'finished'. I am beginning to believe we are complete human beings when we turn 70. If that is the case, we can navigate what lies ahead without struggling; we are free to be ourselves without the burden of the expectations of others.
My mother became a grandmother for the first time in her mid-seventies. At that point in her life, she was ready to be a devoted grandmother and caregiver. Those of us who welcomed grandchildren in our sixties may be struggling with balancing our best grand-parenting intentions with personal and life goals we still wish to accomplish. This is a new normal for Boomer grandparents. Juggling the rocker with travel, part-time work, business start-ups, pursuing education and volunteerism can be disorienting for our family members who expect us to become white-haired caretakers.
"Seventy forces us to examine our bucket list."
Seventy forces us to examine our bucket list. Is there a country you want to visit? Go there (either in person or through the internet). Is there a book you need to write? Devote time and energy to writing it. I learned last year how easy it is to self-publish Kindle books on Amazon.com. If I can do it, you can too.
Is there a degree you want to acquire? Get to your local community college or university and sign up. (At the very least, explore free community classes for Seniors.) Do you want to paint? Sew? Get crafty? My beloved mother-in-law had an extra bedroom in her home where she painted landscapes and created holiday decorations – all of which we treasure in our home today. Do you want to take pictures? Take a free community class and learn how to improve your photography. Expensive cameras are not required when today's cellphones have enhanced digital photographic capacity.
Do you want to write your personal memoir? Write it! To stimulate your writing, view this YouTube video by Dallas columnist Dave Lieber, who believes in the power of storytelling to change the world. In support of your writing, join a local Boomer group which appreciates the value of memorializing your life experience. The final product will give you a sense of accomplishment and be a tremendous legacy for your family.
If music is your passion, join a volunteer performance group and sing your heart out. Or if you can manage it, take those lessons and pick up that instrument you played when you were younger. If you're not inclined to perform, volunteer for an arts organization so you can immerse yourself in what your local community groups have to offer.
So, welcome 70! I thank Providence for my good health, a loving husband, cherished friends and family and the ability to continue my life's work as an educator. I've gotten this far for a reason, and I look forward to finding out what it is.
Related