Co-authored by Alejandro Roche
On November the 25th, Catalonia, a Spanish region of 7,5 million people, held a regional election labeled by many as the most important in the region's recent history. In the wake of a huge pro-independence rally in Barcelona on September 11, Catalan president Artur Mas decided to call an election two years ahead of schedule, after the Spanish government rejected a fiscal pact he was demanding.
Mr. Mas led his conservative and previously moderate nationalist party to run for the first time on a pro-independence platform and -- convinced that absolute majority in the Catalan parliament was within reach -- presented the election as a plebiscite on secession. He asked voters to give him an "extraordinary" result, so he could guide Catalonia to independence.
The result was an extraordinary fiasco. With record levels of participation, Mr. Mas' party lost 12 seats -- out of 135 -- and pro-independence parties turned out to have not massive, not even more, but less power at the Catalan parliament.
So far, the election has had a substantial impact in international media, although the analysis has not always been fortunate. Some journalists have argued that since the two winning parties in the election support independence, the results reinforce the separatist agenda. We think that this point is misguided.
It is true that pro-independence vote has shifted to more radical positions, but overall, pro-independence parties have now two seats less than the day before the election. Secondly, it is true that secessionists have received more votes -- because of the increase in participation -- but their share of the vote has been reduced from 48.72% to 47.84%, since the election of 2010.
Moreover, the separatist agenda has lost its most important asset, its leader. Artur Mas, who had wanted to turn himself into a sort of Moses of the Catalan cause, is now politically undermined. More importantly, his government, that enjoyed a comfortable position, is now weakened to carry on with the very difficult reforms the region -- with almost a million unemployed -- needs.
Notwithstanding the above, pro-independence parties represent slightly over half of Catalonia's regional parliament. Perhaps more importantly, "sovereignist" parties -- those who support Catalonia's right to self-determination -- constitute almost two thirds of the seats. These undeniable facts should prompt Madrid to rethink its strategy as regards to Catalonia and try to find solutions through dialogue and negotiation.
The democratic principle suggests that eventually the Catalan people, like the Scottish or the Québécois, should have the right to decide their future in a referendum backed by law.
The problem is that article 2 of the Spanish Constitution states that Spain is one and indivisible nation and virtually nobody within the government in Madrid is willing to change a word of the Constitutional text. There is a reason for that. Other regions in Spain have strong nationalist roots (mainly the Basque Country and Galicia) and could follow Catalonia in their demands. Ultimately, Spain could end up divided and extremely unstable.
There is not an easy solution. A significant majority of Catalans are demanding a fairer system of fiscal re-distribution among regions. After 30 years of being the largest contributor to Spain, many are upset having to ask Madrid for a bailout in order to keep the most basic social services functioning.
On the other hand, it is very unlikely that the right wing government in Madrid would agree to a fiscal reform in favor of the Catalans. Why would they? It would likely cost them hundreds of thousands of votes in other Spanish regions that would stop receiving transfers.
So, how do we move forward? Paradoxically, perhaps the only thing that could make Madrid move its position would be if they perceived secession as a real threat. But after the election this option seems a bit more diffuse.
The premature election has left a complex political panorama, with no clear winners. The only thing that has been confirmed is that the present system of regions in Spain does not work for a majority of Catalans. Some kind of reform of the Spanish territorial organization will be eventually unavoidable. Such reform will require, however, not only the support of the Catalans, but also the consensus of the whole Spanish society.
Antonio Roldán Monés is a Spanish economist and researcher at the London School of Economics and Political Science.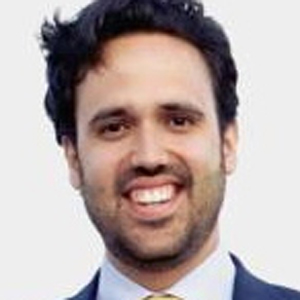 Co-Author: Alejandro Roche is a Spanish researcher and consultant on sustainability issues and a graduate of Columbia University's School of International and Public Affairs.
Popular in the Community