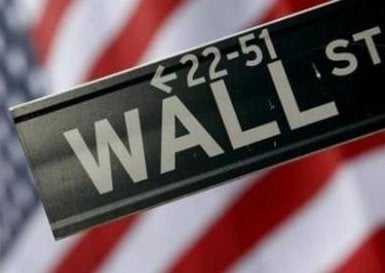 Over a year ago, David Wessel wondered aloud in the Wall Street Journal if the financial meltdown might suggest that "the brainpower drawn to Wall Street would have been more productively employed elsewhere in the economy."
His snide conclusion: "It looks like many of those folks will get the chance to find out if that is so."
Fifteen months later, Wessel's prediction has come true; and, thanks to the New York media, we've been taken along for the ride. If the media has been quick to vilify the fallen kings of Wall Street — New York magazine crowned Dick Fuld the "true villain," only to be replaced by "new villain," John Thain — reporters have just as swiftly glorified the middle-tier pawns who Wessel denounced (i.e. the Harvard grads who, in the last decade, flocked to investment banking jobs).
For those of us who never cared much for investment bankers — and if anything, after the last year, have grown to revile them — the peculiar portraits of failed financiers are an unlooked-for brand of voyeurism (er, journalism).
"Beautiful Banker Yields Interest," headlines the New York Observer (to whom, they don't say), in a profile of former banker David Webb, "a model citizen of the post-crash era." Webb's story, if you read between the aggrandized lines, is typical i-banker: Ivy League education, job at Goldman Sachs, promoted to associate, canned after financial crisis, travels to Buenos Aires for soul-searching, returns jobless.
But for the Observer's Spencer Morgan, it's a veritable bildungsroman: the callow youth deflowered twice — first at boarding school, and then again after graduating Dartmouth, by a tattooed seductrix in New York ("When it was done she got dressed," Morgan writes. "He had never done anything like that"). From there, Webb gets mixed up in a Polish tennis league in Brooklyn (think O'Neill's Netherland with hair gel), only to be banned for playing "half-drunk." Then there's the Merlin-like encounter with a Columbia prof at Whole Foods, something about philosophy...
Curiously, although it's admitted that Webb was unceremoniously laid off by Goldman, by the end of the article, it's made to seem as if Webb has quit. "He's sort of the one black sheep," says a friend. "He beat the system — he made a lot of money and got out." As Morgan bafflingly concludes: "Last summer, Mr. Webb was promoted to an associate position at Goldman. This, it seems, was as far as Mr. Webb had intended to climb." All evidence to the contrary, it was as far as Goldman had intended Mr. Webb to climb.
Lest we prolong Webb's fifteen minutes, let's look back in time to the "Age of Riches," a series the New York Times started in 2007. The first article profiled Sandy Weill, who said of the new Gilded Age: "People can look at the last 25 years and say this is an incredibly unique period of time. We didn't rely on somebody else to build what we built, and we shouldn't rely on somebody else to provide all the services our society needs."
Enter Bernie Madoff as the first footnote, and Barack Obama as the second.
In retrospect, the most laughable of the series was printed in September 2007: "Bye, Bye B-School," the story of young bankers denouncing business school as a waste of their precious time. One analyst — immortalized here in all his glory — said he concluded that "an M.B.A. is a waste of money and time--time that could be spent making money." In his words, "There's no way that I would consider it."
But even as the Times and others were lionizing these schlubs, the man who gave a name to their ilk — Tom Wolfe and his Masters of the Universe — knew that investment banking had become a philistine shell of what it once was. As he wrote in late 2008, "It may dash your hopes for that nice warm feeling called Schadenfreude, but the Masters of the Universe are smarter than the people they left behind at the investment banks." Most of the heavy-hitters (who by now have been similarly vanquished) had gone to Greenwich to run hedge funds.
These bankers neglected the common good, they eschewed schooling, they worshipped psychopaths (1, 2), and they brought the country to its knees. Their watchword was "balling out"; now ours is "bailing out."
Why, oh why, are we romanticizing their fall?
Look no further than the would-be trophy wives of Dating a Banker Anonymous, profiled in the Times for the "seemingly endless stream of disparaging remarks and shaking heads" they endure for dating F.B.F.'s (aka, Financial-Guy Boyfriends). There's nothing interesting — or even romantic — about these women, who confess that even their sex lives are not so seamy. "It gets relegated to the weekends," or not at all, they say. (And of course the gals proved to be even less newsworthy after their support group was revealed to be a hoax).
Then there's the Washington Post on a fired banker who celebrated Carnival in Brazil as part of a "year-long world journey" that has thus far included snowboarding in the Alps and golf in Florida, and will later take him to the Amazon, Antarctica, Australia "and beyond."
For so many years, financial types from Madoff down proclaimed to be doing something, when in fact they were doing nothing. And now that they're actually doing nothing, the media thinks that's something.
The current financial crisis was precipitated, in part, by complications arising from the accounting principle known as mark-to-market: in layman's terms, the requirement that banks value an asset based on its current market price, and not its perceived value. It's telling that in his new career as a male model, David Webb has to date earned $200.

Related
Popular in the Community