It's always good to "go home." I had an opportunity to do exactly that last week thanks to the gracious hospitality of Fabien Cousteau, his Mission 31 team members and some dear old friends near Key Largo, Florida.
I returned to the Aquarius underwater habitat, located about 4.5 kilometers southeast of Key Largo, solidly planted on the ocean floor some 20 meters (65 feet) below the surface. In an "on this day in history"-type timeline, I returned to my home of two weeks during June 2003 exactly 11 years later.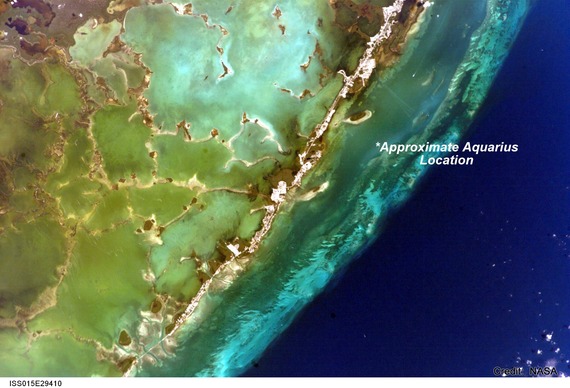 Only this time I brought something I didn't have back in 2003: the experience of having spent actual time living and working in outer space. As I sailed effortlessly around the habitat with Fabien that beautiful morning, taking in the impactful undersea beauty where I formerly lived and worked, I was once again an aquanaut, and now an authentic astronaut as well!
Returning to this wonderful place, I found that its remarkable suitability as a perfect analogy to spaceflight was now clearly evident. NASA had indeed hit a home run when former Mission Controller and NASA engineer Bill Todd birthed the brainchild that would become NASA Extreme Environment Mission Operations (NEEMO). From timelines to experiments to technology development and even spacewalks (SCUBA excursions in inner space), the parallels are remarkable, making NEEMO one of the best pre-operational training grounds for long-duration astronauts. It is indeed excellent news that NASA has secured funding for two more NEEMO missions, 18 and 19, beginning in July 2014.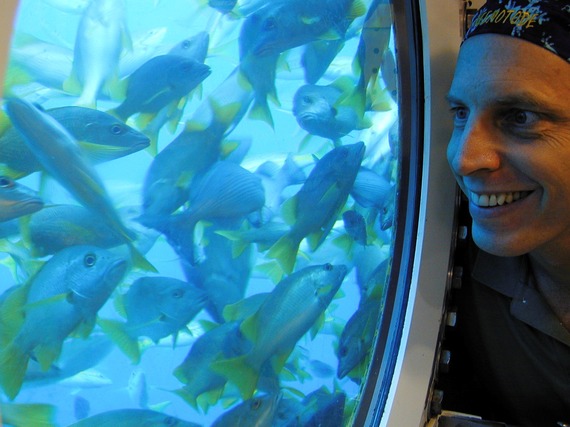 During my inner-habitat discussions with Fabien, the grandson of world-renowned undersea explorer Jacques Cousteau, we talked about this synergism between inner and outer space and reflected on its potential for increased commercial applications, as is happening now in the world of spaceflight. Why not, we mused, have a larger, more commercially viable underwater scientific outpost, where the Sarah Brightmans and Lady Gagas of the world could swim and live amongst the Earth-based alien life forms in our oceans (singing, however, would be much more difficult, as the 2.5-times increase from atmospheric pressure makes whistling an impossibility!) in the same manner that they one day plan to do in low-Earth orbit?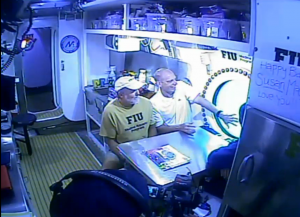 As our space program apparently sits mired in the throes of reduced budgets, with no capability to launch American astronauts from U.S. soil, and arguable visions for the future, I applaud Fabien Cousteau, Mission 31 and the miracle workers of the Aquarius habitat and Reef Base for their efforts to get word out about "inner space." With their -- and NASA's -- continued push to reach the world's young people via social media and actually show them what we do, the initiative of people like Fabien Cousteau will help "inner and outer space" become the exciting pursuit of students across the planet, planting the seeds to spark increased interest in science, technology, engineering, arts and math (STEAM). Perhaps then, maybe even with the help of these media-enhanced celebrities, we may once again experience the "Age of Aquarius."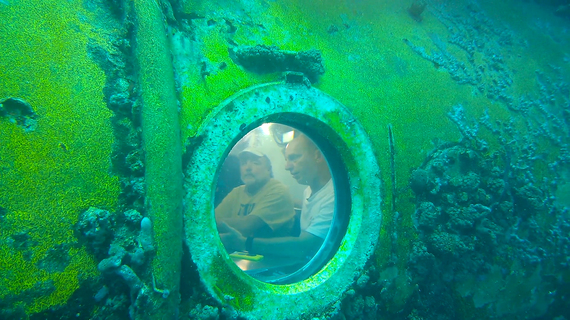 Related
Popular in the Community