It took me until this Memorial Day to realize there's no place I'd rather be on the day we honor the men and women who died while serving in the U. S. Armed Forces than the Vietnam Veterans Memorial in Washington D.C., commonly referred to as "The Wall."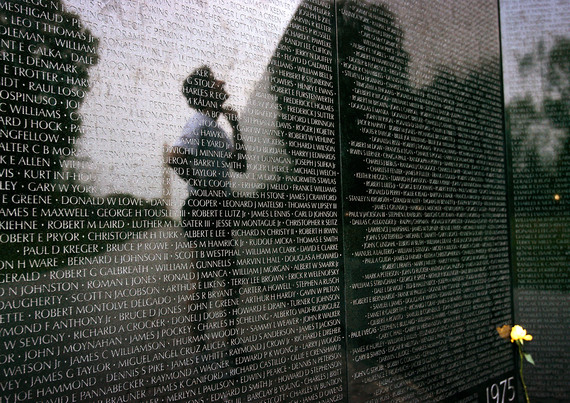 Not only will I be near the names of the 58,286 of my fellow Vietnam brethren who never came back, but, thanks to the Memorial Day Writers' Project, I'll be joined by other veteran writers, poets and singers to share stories, poetry and songs intended to mend wounds and heal hearts.
The Memorial Day Writers' Project, which was launched in 1993 by Vietnam Veterans Mike McDonell and Clyde Wray and is coordinated by Dick Epstein (dick_epstein@hotmail.com ). It's more than just an opportunity for veterans to welcome one another home. It's a chance to share their experiences through music, poetry, song, a play, a letter, or a story.
The presentations begin at 11:30 a.m. on Memorial Day (Monday, May 26) at a tent located east of the Vietnam Veterans Memorial (behind the sidewalk facing Constitution Avenue and 21st Street). All vets are encouraged to attend -- and to bring their guitars, songs, poems and stories too.
Corporate sponsors, too, are encouraged to step up -- a few hundred dollars can go a long way to ensuring this activity can continue to serve veterans.
And everyone in and around the D.C. area is welcome as well.
I'll be there this year, reading from DEROS Vietnam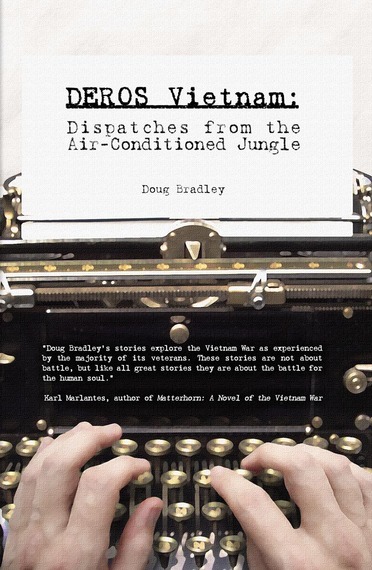 My collection of short stories based on my Vietnam and post-Vietnam experiences. I've read to audiences before ....
It might be raining on Monday, May 26. It will be warm -- not Vietnam heat, but warm nevertheless. And maybe there won't be anybody there to listen to what I have to say.
But I'll say it anyway. My words will come from the heart, replete with "story truth" as Vietnam veteran author Tim O' Brien likes to say. And I'll be joined by a chorus of veteran voices reminding the nation that just because we served our country in war, that we should not shoulder the entire moral burden that comes along with it.
Come and listen this Memorial Day. Or come and share.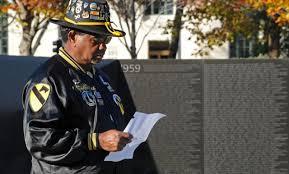 REAL LIFE. REAL NEWS. REAL VOICES.
Help us tell more of the stories that matter from voices that too often remain unheard.