by Shannon Coyne Senior Program Associate, Internet Freedom Turkish prime minister Recep Tayyip Erdoğan responded last week to the burgeoning protests across Turkey by labeling Twitter a "menace." He continued, "The best examples of lies can be found there. To me, social media is the worst menace to society." When the protests, originally prompted by plans to raze Istanbul's Gezi Park, were ignored by the mainstream media, activists used social media platforms including Twitter and Facebook to provide up-to-date information, mobilize protesters, and document the police crackdown. The authorities responded by arresting dozens of people for tweeting "misinformation" during the protests in the city of Izmir.
This sort of government backlash against social media is becoming more common worldwide. In their efforts to control the new platforms, despotic leaders--in the Arab states to Turkey's south especially--have tried throwing users behind bars, legislating what can be said online, and even arguing that social media should be banned on religious grounds.
It is worth noting that Erdoğan was democratically elected, and that Turkey--designated Partly Free--ranks higher than nearly all of the Arabic-speaking Middle Eastern countries examined in Freedom House's annual comparative assessment of political rights and civil liberties. Yet the prime minister's attitude toward social media is consistent with his government's mistreatment of traditional media, which has been chronicled in the annual Freedom of the Press report. Nor is this Turkey's first crackdown on social media users; in one recent case, pianist Fazıl Say was convicted last year of insulting Islam in his posts on Twitter.
Freedom House's annual Freedom on the Net report has recorded many instances around the globe in which users have been targeted and arrested for publishing undesirable content online. In repressive countries where traditional outlets for opposition voices--including offline media--are restricted, dissidents have turned to online platforms to organize opposition movements, mobilize protests, and disseminate information on human rights abuses. This phenomenon drew considerable attention during the Arab uprisings of 2011. According to the Arab Social Media Report series, Arabic is the fastest-growing language in the history of the Twitter platform. As of March 2012, active users generated over 5 million tweets in the region each day.
In this context, both the rise in popularity of the platform and the backlash by governments make sense. The crackdown can be understood as an attempt by authoritarian regimes to maintain their traditional control over information in the face of a new and dynamic medium. The following examples from the Arab world are indicative of the growing repression across the region:
Kuwait:
Photo courtesy ANHRI official webpage
In Kuwait, where criticism of the emir is illegal, authorities have cracked down on opposition activities on Twitter and other social media platforms, resulting in multiple arrests and prison sentences over the past year. In March, Kuwaiti opposition activist and former parliament member Hamad al-Khalidi was sentenced to two years in prison for insulting the emir on Twitter. Al-Khalidi was recently acquitted on appeal, but activist Mohammad Eid al-Ajmi faced the same charge for his activities on the microblogging service, and he received the maximum sentence of five years in prison in February. And just this week, teacher Huda al-Ajmi was sentenced to 11 years in prison for insulting the emir and calling for regime change on Twitter.
United Arab Emirates: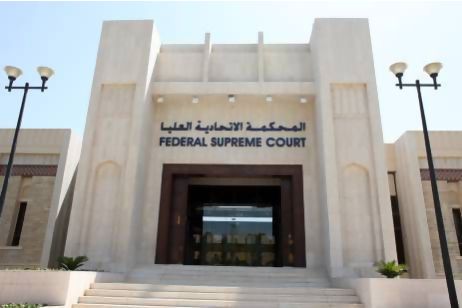 Photo Credit: Rich-Joseph Facun / The National
November 2012 revisions to the United Arab Emirates (UAE) cybercrime law left activists and everyday internet users vulnerable to imprisonment for posting content that is deemed to have endangered state security, criticized the nation and its leaders, or insulted Islam or other religions. In December, eight online activists were arrested, including three who were detained for their suspected connection to a Twitter account that was critical of the government. In April of this year, activist and human rights defender Abdullah al-Hadidi was sentenced to 10 months in prison for spreading information on Twitter "in bad faith." Al-Hadidi is the first activist to be convicted under the new cybercrime law. When he was detained, he was covering the trial of 94 people--including his own father--who were accused of plotting to overthrow the regime.
Bahrain:
Said Yousif protests Nabeel Rajab's detention | Photo credit: Bahrain Center for Human Rights
Over 20 online activists and bloggers were detained in Bahrain after the March 2011 crackdown on protests calling for political reform, and supporters of those arrested received threats on Twitter. In July 2012, leading human rights defender Nabeel Rajab was sentenced to three months in prison for a tweet; he was later acquitted of this charge on appeal, but is serving a two-year prison term for similar offenses. Rajab went missing after contacting his wife on May 14 to report witnessing the torture of other prisoners. Separately, in November 2012, four relatively unknown Twitter users--Abdullah Alhashemi, Salman Darwish, Ali Mohamed Watheqi, and Ali Alhayki--were sentenced to between one and six months in prison for insulting the king on Twitter. In December, human rights defender Said Yousif al-Muhafdhah was arrested for covering a protest and charged with spreading false information on Twitter. And after the government introduced stricter penalties for insulting the king or national symbols, six activists were sentenced to a year in prison in May for insulting the monarch on Twitter. This pattern is in keeping with abuses during 2011 that led Bahrain to register one of the greatest declines in the 2012 edition of Freedom on the Net.
Saudi Arabia:
Hundreds of online activists and commentators were detained by Saudi authorities for their participation in political protests and online discourse inspired by the Arab Spring. And as the ranks of Saudi Twitter users grow exponentially, the government is reportedly exploring ways to end anonymous use of the service. In March, a spokesperson for the Interior Ministry described the platform as a tool for stirring social unrest, and in May the leader of Saudi Arabia's religious police condemned users of social media, especially Twitter, on religious grounds. The regime regularly targets Twitter users who challenge state authority or social and religious norms. In September 2012, Bader Thawab was arrested and put on trial for using social media to disturb national unity after tweeting "down with the House of Saud." The king personally ordered the arrest of the young writer Hamza Kashgari for Twitter comments that were considered offensive to Islam and triggered a firestorm of criticism and calls for his execution. Separately, well-known novelist Turki al-Hamad was arrested in December after calling for the renewal of Islam on Twitter.
The backlash against social media in the Arab world and in Turkey is the latest version of perennial, systematic attempts by authoritarian-leaning regimes to control their citizens through fear and repression. However, it only draws attention to the human rights abuses these governments seek to hide, and reveals despots' fear of the growing power of citizen voices.
This crackdown cannot be ignored. Leaders in free societies must act decisively to condemn human rights abuses and demonstrate their strong support for individuals who exercise their rights to freedom of opinion and expression--whether by writing 140-character criticisms of the government, posting eyewitness video of mass protests, live-blogging election observation efforts, or even challenging restrictive laws on religious belief. If democratic states fail to take a stand against authoritarian attempts to stifle voices calling for change, the result could be a dangerous combination of chilling self-censorship, continued lack of reform, and further entrenchment of dictatorial regimes across the Middle East and North Africa. This post originally appeared on Freedom House's blog, Freedom at Issue.
Popular in the Community