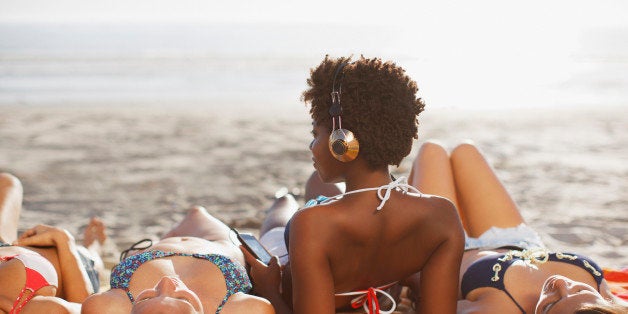 Reaching back into the crates, we are reminded through the music that not much has changed. A rare live performance of Marvin Gaye's What's Going On was as relevant as ever when it trended on Facebook, after a horrific week of racially-motivated violence across the country. While it was sad that the song's message was as desperately needed today as it was forty years ago, the lyrics, the melody, the memory was a salve to the wounds we are all experiencing as we wrestle with the effects of racism, try to understand each other, and seek answers to the problems that are leaving too many of our children, brothers, and fathers lifeless. Watching the video, listening to the song, it was as if a tux-clad Marvin, from behind his piano, was reaching back from the heavens to remind us how simple it could be to stop our mothers from crying.
Our first connection with music begins in the womb, with the beating of our mother's heart. From there, we are piecing together the soundtrack of life, and memories become intricately sewn together in songs. More than any other art-form, music reaches far into the psyche...and remains there, even when we think we have erased the moment, the song. The 2014 documentary, Alive Inside , illustrated how music has been successful in helping Alzheimer's and dementia patients reconstruct their own identities. In the film, we saw how the re-introduction of a single song brought people, who had completely forgotten who they were, back to life.
Of the Negro Spirituals, or Slave Songs, Frederick Douglass remarked that they "breathed the prayer and complaint of souls overflowing with the bitterest anguish." Responding to a misconception that the singing signaled happiness, Douglass added, "The songs of the slaves represented their sorrows, rather than their joys. Like tears, they were a relief to aching hearts." Moreover, many of these songs contained veiled references, codes, and even literal road-maps to freedom. So while the slave was singing to soothe his soul, he was also fashioning a vision of freedom - one that was sometimes made real, and most times gave him the impetus to live another day. Antecedent to the blues, this is where we began telling our stories, and finding solidarity and strength in music.
The journey of the 20th century black American was beautifully, soulfully documented in song. From the sixties and the rise of the R&B genre, a thread of social consciousness was woven throughout popular music: James Brown gave us permission to be loud and proud; Stevie Wonder reminded us who we were, painted vivid pictures of life and love in the ghetto, and continues to draw us into an infinite world of possibility; Gil Scott Heron spoke raw truths about a flawed justice system, harsh urban realities, and resistance. And, when Earth, Wind & Fire sang, we were in the midst of angels and all the creative forces of the universe, for sure. This was (and remains) the music that told our stories, brought us together, fed our spirits and fortified us - especially when the world around us did nothing of the same.
In a 1983 interview, Marvin Gaye spoke about how his "empathy for humanity and feelings for the world" troubled him at times to depression. He said he would continue to sing about sex as long as those songs brought people to his stage to hear the music that really mattered. "I like to raise people's consciousness," he said. "I like to give them hope." Motown rejected the release of What's Going On. Gaye fought for it and won. It would become his seminal work and resonates today, perhaps more than ever.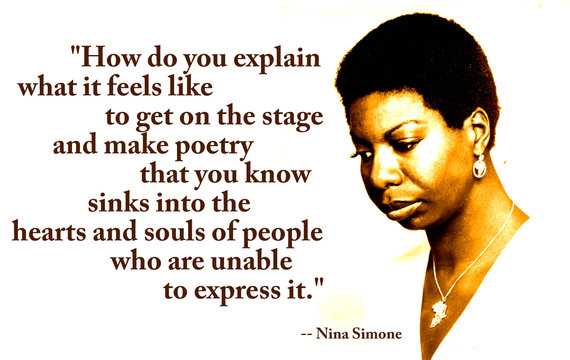 I used to hear the Quakers speak about the "blessed community." As I understood it, this was not a community bound by religious tenets, but a community brought together by the goodness in each other, and a desire to affect positive change in the world. On Sunday, July 31, 2016, a blessed community is invited to take shape over brunch at MIST Harlem, fueled by the soulful, regenerative, and revolutionary sounds of the sixties, seventies and beyond. DJ LeRoy will curate the playlist and dialogue, in the vein of Soul Lounge Primetime - which airs every Monday evening, from 7-8pm on whcr.org (90.3 FM, New York). The afternoon will also feature an interactive art component, a small exhibition of Black Power memorabilia contributed by Sankofa Exhibit Consultants, farm-fresh comfort food with community and friends and, most of all, a creative space for remembering, sharing, and healing.
If we have forgotten who we are, let's allow these moments in music to remind us.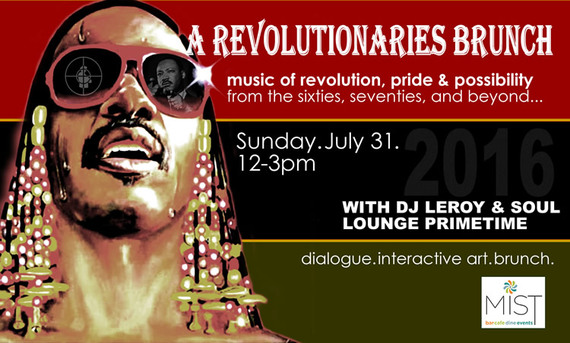 Reservations recommended. View the event or RSVP HERE
Related
Popular in the Community