Partner abuse affects all communities regardless of race or sexual orientation, but one group in particular has made it their mission to prevent unhealthy, abusive relationships in queer and trans people of color (QTPOC).
TOD@S is an interagency hub of four Boston-based organizations dedicated to ending queer and gender-based instances of partner abuse both before and after occurs. The name, which in Spanish translates to "everybody," stands for Transforming Ourselves Through Dialogue, Organizing and Services. The @ symbol comes from the term Latin@, which is used to include both the feminine Latina and the masculine Latino identities.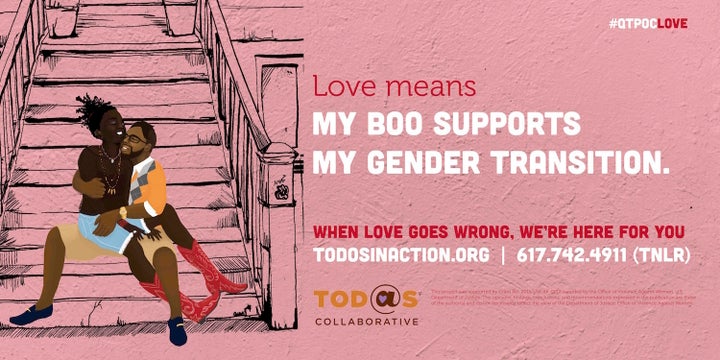 TOD@S provides culturally responsive assistance for queer and trans people of color, particularly for black people and Latinos, offering bilingual services to monolingual Spanish speakers and training programs within communities of color. 
The four groups work in conjunction: when people are in need of housing after leaving an unhealthy relationship Renewal House provides emergency shelter; the Network La Red specializes in providing survivors with legal support such as obtaining a restraining order, counseling services and safety planning; Violence Recovery Program at Fenway Health is an LGBTQ medical center that offers counseling, support groups and advocacy; and the Hispanic Black Gay Coalition focuses on the needs of black and Latino communities when it comes to sexuality and gender.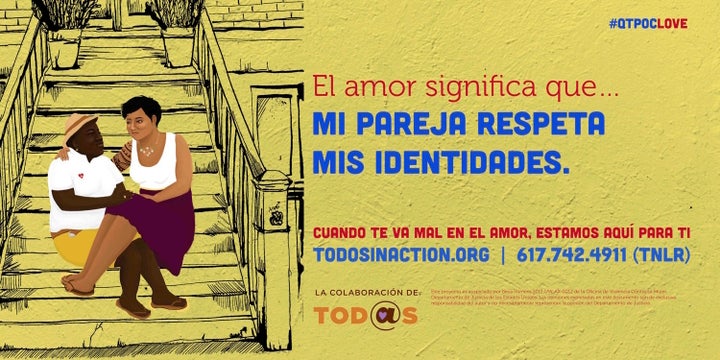 Corey Yarbrough, executive director and co-founder of The Hispanic Black Gay Coalition, spoke to The Huffington Post to highlight how TOD@S fills a hole for the QTPOC community. "People have commented that they like the TOD@S collaborative because we encourage people to think about healthy and unhealthy relationships beyond the physical," Yarbrough said. "Instead of thinking 'Oh I'm in an abusive relationship when someone punches me,' we encourage them to think about it in another way such as emotional abuse [or] cultural abuse."
The ways in which queer people experience partner abuse can be much different than straight individuals, including threatening to out someone as trans or gay or exposing someone's HIV status.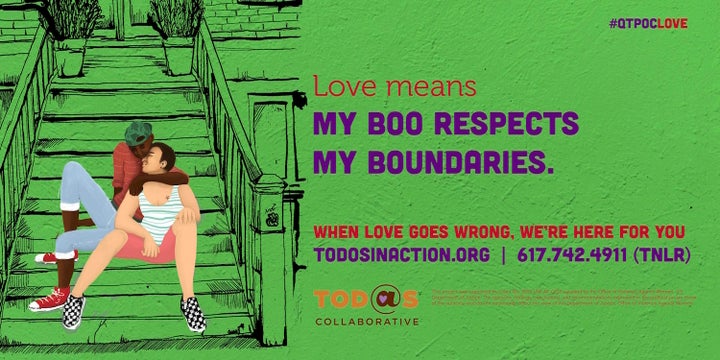 "Gender identity and sexual orientation can be one tactic of abuse," Yarbrough said. Outing someone based on their sexuality, gender identity or health could potentially cost someone their job in certain states, affect their family relationships negatively or put them at risk for physical danger from transphobic or homophobic people.
In the future TOD@S plans to share their message with youth in schools with the hopes of providing curricula for teens to discuss healthy relationships.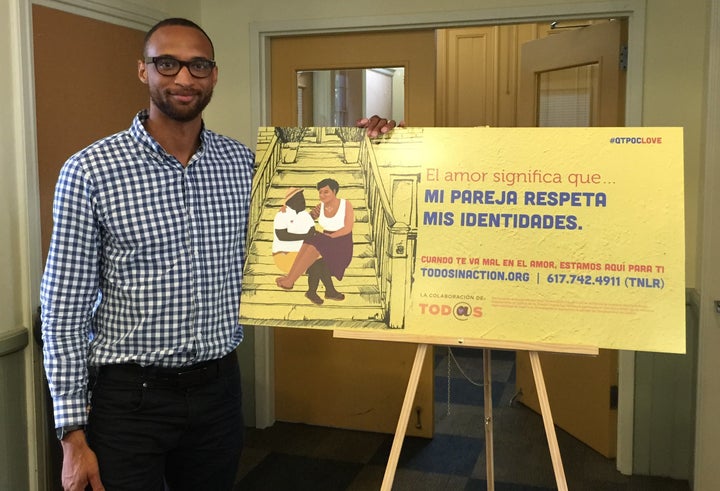 Yarbrough hope that the campaign will reach people who have not experienced partner abuse. "If you're not a survivor of violence, still get involved in the movement to stop domestic violence because inevitably it affects someone in your community, someone in your family and you never know when it may affect you," he said.
If you or someone you know is experiencing domestic violence call the National Domestic Violence Hotline at 1-800-787-3224 or if you are in immediate danger call 911. More information is available at the National Resource Center for Domestic Violence online.  
PHOTO GALLERY
Shocking Domestic Violence Statistics
Calling all HuffPost superfans!
Sign up for membership to become a founding member and help shape HuffPost's next chapter