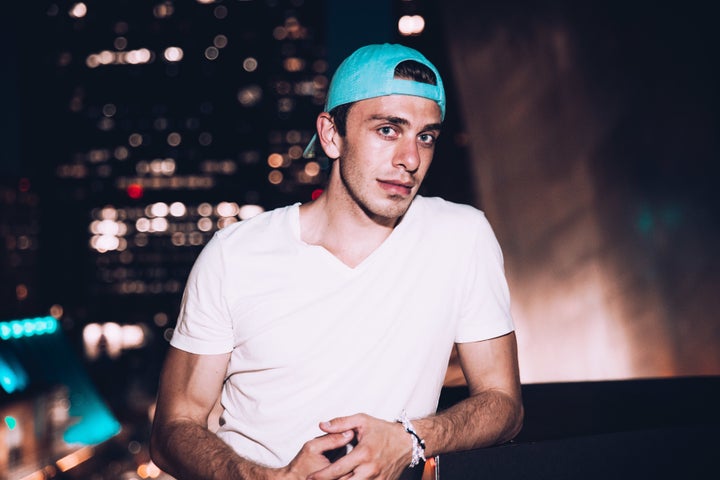 Despite being on a successful sitcom, actor Brock Ciarlelli refuses to say that means he's "made it." Why? Well, to him, saying that would mean he's landed. And Ciarelli is definitely still in flight. "If I were to name a particular moment [that I would consider my big break] I think that would infer that I've 'made it.' And I don't think I have made it yet... I hope I haven't made it yet." That's why Ciarlelli, who you can find playing Brad on ABC's The Middle, plans to keep at it till he hits the heights he has in mind.
They're heights he's had in his mind's eye since he was a kid growing up in the suburbs of Denver, a place he describes as the ultimate suburban realness. "If you can picture a place with white picket fences, minivans, and soccer moms handing out orange slices at half time... that's a pretty accurate picture of where I grew up," Brock Ciarlelli. That's the place where Ciarlelli discovered that acting was the only thing he could imagine doing with his life.
"Acting is something that I understand. I get it. Some people just 'get' things like quantum physics, or cooking, or how to decorate a house. Something clicks inside my head when it comes to acting. That doesn't mean I don't have to work at it. Acting is the thing I've worked hardest on in my life -- but it just comes to me in a way that nothing else ever has. But beyond that, I love entertaining more so than anything in this world.
Growing up, I lived on a street where all the neighborhood kids were the same age. They were my best friends growing up. We would hang out all. the. time. After school, on weekends, and all day during the summers. They would always try and convince me not to do a production or ditch rehearsal so we could hang out. But without fail, I never gave in. I always preferred going to rehearsal and doing shows. And looking back, I don't think any ten-year-old boy would choose rehearsal over his friends unless performing was in his blood.... Or maybe it was just the cool silver sequined vests I got to wear during my show choir performances. I guess we'll never know."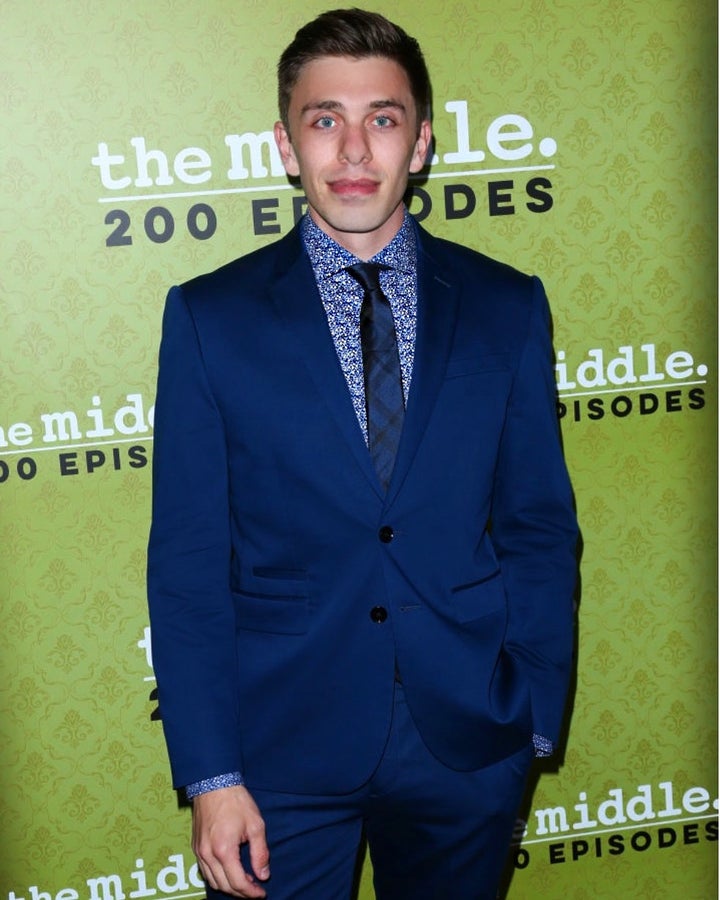 Like many young actors, got his start in community theatre. Ciarlelli was young, 1st Grade. "I did musicals, show choir, and tap dancing lessons. In the 3rd grade, I did a production of "Charlotte's Web," and I played Templeton. It was the first role where I stopped in my tracks and realized I liked comedy more than anything. Templeton had these sarcastic, one-off comments, and I will never forget how much I enjoyed playing a role like that."
Fast forward to high school and Ciarlelli gets a call from his manager. It was a Tuesday night. The audition was the next day. "The role was too perfect for me to pass up the audition. So, my mom and I flew out to LA on Wednesday morning, had the audition Wednesday afternoon at Warner Bros., had the callback Thursday, was at the table read Friday, and flew back home to Colorado Friday night.
Monday morning, I had to tell my theatre teacher I had to drop the fall play. Whirlwind is the only word in my vocabulary that accurately describes the process of booking the show. TV casting moves fast no matter what -- but it's even more so when I'm flying halfway across the country for a two-minute audition!" Ciarlelli jokingly calls the moment he found out life threatening. "I got the call when my mom and I were driving back to the hotel after the callback, and my mom almost ran us off the road. Let's just say I'm glad there were no cars near us on Riverside Drive when that phone call came."
Ciarlelli describes his time on The Middle as equal parts fun, fulfilling, and educational. "Each day is something new because each script is different. I love that," he says. Speaking of new, with the next two episodes, January 2 and 9, are titled "New Year's Revelations" and "The Other Man" respectively, things are about to get really interesting, Ciarlelli says, "Our New Year's episode is really fun. Sue and Sean have -finally! - kissed. But because Sue is worried that it might have been a fluke, Brad and Frankie try to curate the perfect New Year's Eve kiss for them.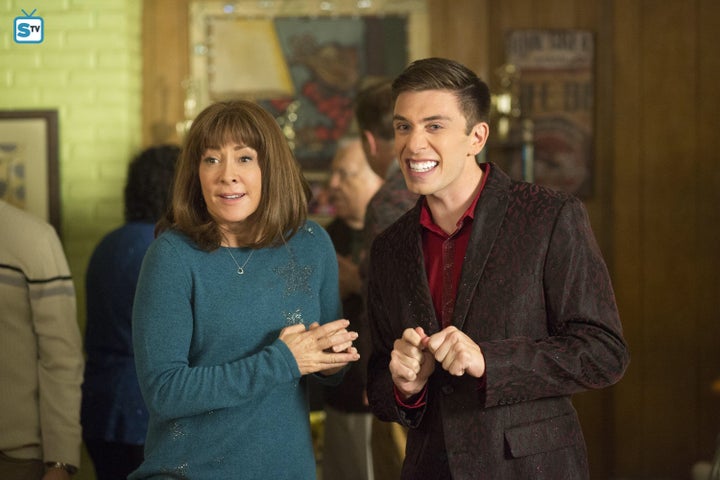 But per usual with the Hecks, things don't go according to plan and madness ensues! This episode was such a blast to film. So many of the recurring cast members were written into the episode. The thing with single camera comedies like The Middle is that if you're not in a scene with a particular actor, chances are you're not running into them on set. So, because all the main characters and recurring characters are in the New Year's party scene, it made for a fun work week."
As for the episode the following week, Ciarlelli says he's really excited about that one. "Brad gets a love interest. Corbin Bleu guest stars as Luke, a handsome drummer that catches Brad's attention. Brad tries as best he can to work up the courage to ask him out. But it takes him a few tries... and you guessed it! Madness ensues. The crazy thing about Corbin guest starring is that I met Corbin years ago when I was in 8th grade. He came to Colorado to promote his album after the first High School Musical had aired. And me, being the crazed fan that I was - and still am - I made my mom take me to his meet and greet. I printed out a headshot of Corbin on our home printer and brought it for him to autograph. Working with Corbin has been such a highlight during my nine years on The Middle. Not only is he such giving as a scene partner, but he's genuinely just a nice, cool, down-to-earth guy.
In terms of how viewers will respond to the episodes, Ciarlelli says, "I'm not sure anyone can expect reactions, good or bad. I'm hoping for good reactions, of course. What we've done with my character throughout the series is show he's more than his sexual orientation. Brad doesn't place importance on it. Brad has more pressing things to worry about ― like what his a cappella group is going to sing for their next performance.
The writers put Brad seamlessly in everyday life in Orson, Indiana. I think that's sending a subtle, nuanced message that, when it comes down to it, we're all the same. It's a different way of showing this much needed message. Brad's sexuality was never made into a big deal, even when he came out to Sue in season 7. We do the same thing in this episode. The focus isn't on the fact that Brad likes a guy. It focuses on how Brad can't get his shit together to ask someone he likes out on a date. The writers have treated this story line just as they would have between a male and female romance, and that's important.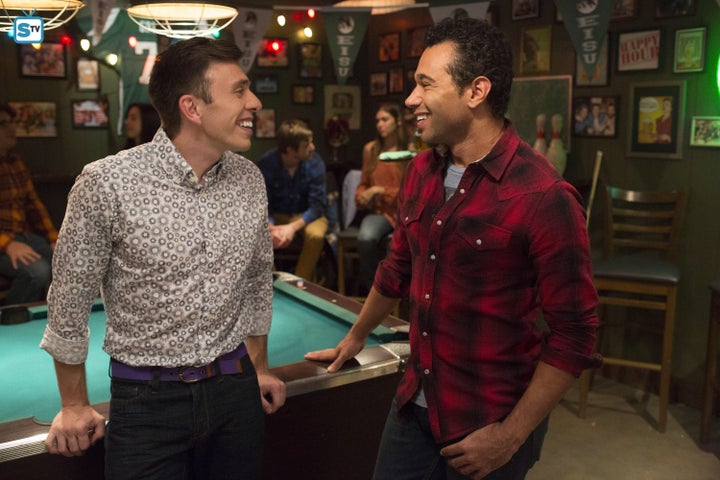 Sometimes it's easy to forget just how much impact a sitcom can have on a viewer because it's just that, a sitcom. It's supposed to make you laugh. However, I've been fortunate to receive a lot of fan mail - and even had some in-person encounters - where I've been told that the character of Brad has widened their perspective, or allowed them to accept themselves, or even given them the courage come out to their friends and family." Ciarlelli says it makes him tear up to think about it. "How freaking incredible is that? So much can good happen when we let people, even fictional characters on a sitcom, live authentically."
Along with his work on The Middle, Ciarlelli is also working on a play. "I'm putting it up in Los Angeles later this spring. I've been itching to do something live again. It scares me. But that's exactly why I'm excited to do it."
As for Ciarlelli's dream for the future, he says it's pretty simple. I've always said that if I can continue to make a living solely from acting, I'll be happy. Anything beyond that is a cherry on top.
You can find Ciarlelli on Instagram, Twitter, and Facebook @BrockCiarlelli.
Popular in the Community