On Oct. 16, 2014, the MSNBC host Nicolle Wallace went on national television and said something terrifying.
"I saw the movie ′Outbreak' nearly two decades ago," Wallace told viewers of "Morning Joe." "This is exactly how Ebola spread and became a very dramatic national catastrophe."
A week earlier, a Liberian man named Thomas Eric Duncan had died of Ebola in Dallas, and two of the nurses who treated him had contracted the virus. To Wallace, a former staffer for President George W. Bush, the government response had been dreadful. "We weren't prepared," she said, welcoming comparisons from other TV guests to Hurricane Katrina. "In my White House, we had plans on the shelf for bird flu. Avian flu is less contagious and less fatal."
Two days before Wallace took to "Morning Joe," Rush Limbaugh told his listeners that "people at the highest levels of our government" believed Americans "deserve" to get Ebola "because of slavery." Laura Ingraham said President Barack Obama was risking American lives in an attempt to atone for colonialism. Writing in the opinion pages of The Wall Street Journal, Bret Stephens called for a ban on "all nonessential travel" to Ebola-infected countries, insisting that "expert opinion should be viewed as mistaken until proven otherwise" because our government was "inherently and inescapably incompetent." House Oversight Committee Chairman Darrell Issa (R-Calif.) held an an Ebola hearing in which he invoked the deaths of "at least 20 million people" from the 1918 influenza pandemic and declared that the director of the Centers for Disease Control and Prevention wasn't telling the truth about about the virus or its risks. "What we don't know could kill us," Issa intoned.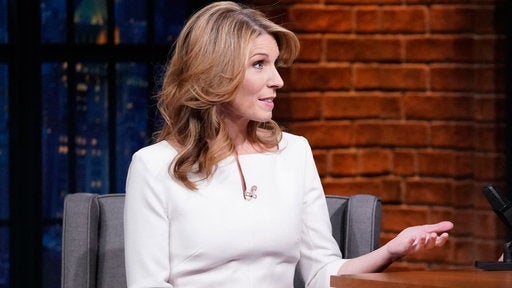 The Ebola outbreak that began in 2014 was a major global health crisis. More than 11,000 people in Guinea, Sierra Leone and Liberia eventually died from the disease, which still claims lives in outbreaks that continue to this day.
But the disease was never a serious threat to the United States, where the government's response was indeed effective. Thomas was the only person killed by the virus on American soil. Not a single American life was lost to the virus, even among the handful of U.S. aid workers who were infected while treating patients in Africa. Elected officials, talk radio hosts and fancy Washington establishmentarians were fanning a racist conspiracy theory: Obama couldn't or wouldn't control a scary disease from Africa that now threatened millions of Americans.  
The 2014 elections were a disaster for Democrats, and it's hard to tell if the panic-messaging from the GOP made much difference. The botched healthcare.gov launch, residual voter frustration with the economy and the fact that Democrats were defending Senate seats in a bunch of red states all were probably more important.
But it shouldn't be a surprise that Republicans have revived the game plan four years later. For the past week, President Donald Trump has been ranting about a caravan of migrants in Mexico making its way to the United States, and the supposed threat these people ― more than a quarter of whom are children ― pose to "our country," insinuating that the group is filled with terrorists and criminals. In the words of one television host, Trump has been on a "days-long spree of conspiracy theories and lies."
That host is Nicolle Wallace, who invited Stephens, now at The New York Times, onto her set to blast Trump for his demagoguery. According to Stephens, Trump has debased "a long tradition of Republican leaders" including George H.W. Bush, George W. Bush, Ronald Reagan and John McCain who understood that the country benefits from immigrants. Wallace agreed. "Sometimes I wonder how low we've fallen," she said.  
This is a common refrain among Trump's dwindling coterie of critics in the GOP. But racist demagoguery isn't a Trump-specific problem. It's long been a tactic used by the Republican Party and the conservative movement. And establishment figures in Washington almost never suffer career consequences after participating in it.
That's not to say that Trump isn't changing the Republican Party in dramatic ways. For years, neo-Confederate Corey Stewart couldn't get traction in statewide Virginia elections. This year, he's the Republican nominee for Senate. Rep. Steve King (R-Iowa.) gave an interview to a white nationalist publication, praised white nationalist leaders and spread white nationalist propaganda on Twitter. Even George W. Bush didn't have an Environmental Protection Agency chief like Andrew Wheeler, who has a history of engaging with white nationalists and conspiracy theorists online, as HuffPost reported. Earlier this month, a fascist street gang called the Proud Boys administered beatings in New York.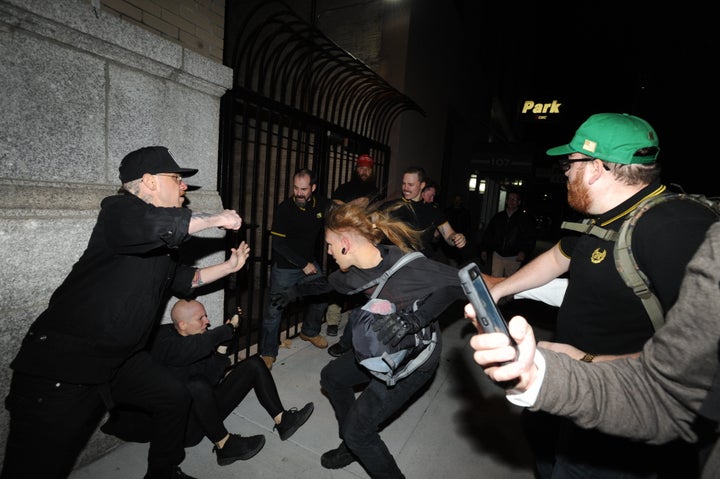 But all of these outrages are products of the traditional conservative elite. Wheeler spent 14 years as an aide to Sen. James Inhofe (R-Okla.) before spinning through the revolving door to become a power lobbyist. Stewart owes his primary victory to support in the wealthy Northern Virginia suburbs. The Proud Boy violence broke out after the group's founder, Gavin McInnes, was invited to speak at the Metropolitan Republican Club ― an elite GOP organ whose members have included Michael Bloomberg, Richard Nixon and Teddy Roosevelt. King has been a member of Congress since 2003.
Trump won in 2016 by outperforming prior Republican candidates with the white working class as Hillary Clinton underperformed Barack Obama with the black and brown working class. But the rabble didn't teach Republicans how to hate. Conservative professionals and professional conservatives have had it down for years.
Calling all HuffPost superfans!
Sign up for membership to become a founding member and help shape HuffPost's next chapter