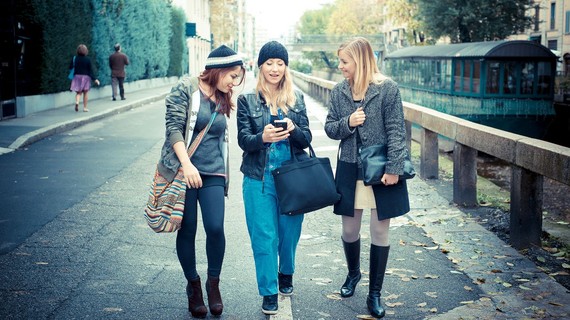 Young people with a passion for fashion are doomed to torture, really. Not enough money and not nearly enough clothes - if you have these problems, then you're just like me. It doesn't have to be so frustrating and it took me quite a while to learn this.
Your only solution here is resourcefulness. Looking good on a budget requires time and developing a sixth sense for discounts, but the good news is that this is something you can learn. However, I should warn you that this is a full-time job, and it requires your undivided attention - a millennial fashionista never stops looking.
Being in love with brands is a sort of relationship where only one half is doing all the work, and I must be the one to inform you that you're it. I know this may be quite difficult to comprehend, but it's just the way it is.
However, there's a well-known way for you to keep your rent money and still get a branded item you like - discounts. Every now and then, a huge fashion name has a sale, and you need to be in the front lines before those doors even open. Most of them also have loyalty cards that offer a discount when you collect a certain number of points, so you should grab one of those as well.
The fact that someone wore an item before you did doesn't make it any more likely that it has cooties. If you're still on campus, I bet you can find people who exchange used clothes or sell them for a couple of bucks and I'm sure you'll be able to get something you like.
You should also go around second hand shops - you wouldn't believe what kind of treasures lie there just waiting for you to pick them up. Make sure to ask their staff when they get new merchandise, so that you can make a visit schedule.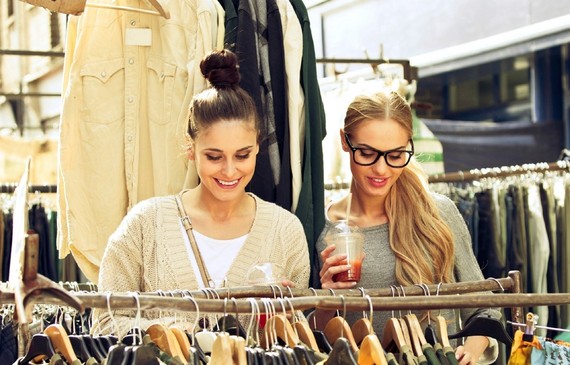 Shopping with your friends can be quite fun, but it also has its bad side - a lot of people out there have problems with social pressure when shopping and they either end up with an item they don't really like or they overpay for something. If you're one of those people, my suggestion is to start shopping alone, or perhaps with just one person who doesn't make you feel bad in any way. A good piece of advice is always welcome in these situations, so choose your shopping buddy wisely.
An enormous amount of time and money can be saved if you shop online, but it's not as simple as click and pay, because you have to pay special attention to their size charts and product descriptions. In order to know exactly what you ordered, you should get familiar with various types of fabrics and their characteristics, so that you can be more confident about what will flatter you without you actually trying it. Basically, you need to do some thorough research before you start shopping online.
Also, not every website is trustworthy. This is another thing that comes with experience - in time, you'll know whether a website is worth your while or not without a second glance.
If you have particular garments in mind, but you can't seem to find them anywhere, you should get a piece of paper and a pencil and start sketching. Chances are that you have a talented tailor nearby and, if you only give them those sketches, I'm sure you'll be able to work something out.
One more thing - if you have clothes that almost fit, you should have them tailored instead of sold. A few inches here and there can make a significant difference - a reason more to make friends with a good tailor.
Precious metals are pricey and that's not about to change any time soon. Until the time comes when you can get anything you want without even thinking (a decade or so), you should find alternative ways to accessorize. My suggestion is to make your own jewelry - find designs you like, go to a store that sells pearls, gems and strings, or order them online and roll up your sleeves. Besides being useful, this activity is very creative, and you should have some friends over and have some fun.
I know that question you have in your mind right now, and the answer is yes - it's worth it. You'll appreciate your clothes even more if you put all this effort into collecting them and thus, your outfits will be even more meaningful - I'm sure you'll have a fun story for each new item.
Calling all HuffPost superfans!
Sign up for membership to become a founding member and help shape HuffPost's next chapter