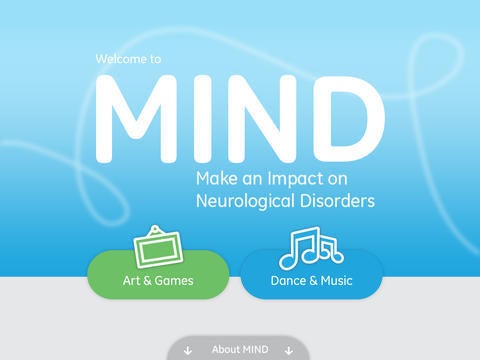 "Alice" sat in her wheelchair drowsy and uncommunicative. Alice has advancing Alzheimer's disease and she can't walk anymore. She can't do any of the things she used to enjoy doing prior to the disease. Being a mental health and art therapist, I brought in an iPad and opened a specialized application I use for art therapy; selected an image from a sketch page for her to digitally paint. From working with Alice over the years, I knew her passions in life. I hoped she would respond to a certain image created in the free-draw sketchpad. When I came upon it, I encouraged Alice to open her eyes and look at something she may like. She looked down at the iPad and was immediately captivated. She spotted the horse.
Alice loved horses, and in her younger years, she cared for them on her farm. She sat up and smiled when I gently took her hand and guided her finger to the digital paint pallet. I asked what color she liked best and Alice chose light blue (her favorite color). She touched the sky in the image, creating a brilliant effect. Her eyes widened with delight looking at the light blue sky. When I asked if she ever rode on a horse, she smiled and softly said, "I had a horse. I lived on a farm where he could run around. Weston was my best friend." When Alice selected the brown color to paint the horse, she continued to reminisce. The art triggered more memories of her life, which she shared with me and the growing audience of other care staff. Most had no idea that Alice once bred horses and traveled the country. All talked and celebrated Alice and her achievements. Alice beamed.
Alice's art helped her connect with memories and it helped others connect with her. The staff got to see her as more than a sweet, sad, victim of Alzheimer's. They got to see her for all she'd accomplished. From her art, they developed a deeper appreciation of her beyond Alzheimer's. When Alice's son came to visit her that afternoon, he too reconnected. He saw the horse she digitally painted, and with tears welling up in his eyes, talked about fond memories with his mother. In that moment Alice was able to reconnect with her son in ways they hadn't been able to in a long time.
Make an Impact in Neurological Disorders (MIND) is an interactive app created by GE Healthcare. The MIND app is a free app found in the iTunes Store. The MIND app was designed for the iPad, and specifically crafted to engage persons with Alzheimer's and related dementias, traumatic brain injury (TBI), stroke and those with Parkinson's disease. The MIND app was designed to sustain healthy leisure activities and enhance quality of life for persons with dementia and other neurological disorders through the apps subsections of art, music, chair dance/yoga movement and skill building activities. The MIND app may help bridge communication between those with dementia, their loved ones, caregivers and other healthcare providers. Through each guided section that the MIND app offers, caregivers may help persons with dementia access memories thought to be lost, allowing for positive reminiscing and activating brain stimulation. In a tech age, the MIND app may also provide a fun, shared activity between both the person with dementia and their families, including children and adolescents to engage in together. Through reminiscing, family history may be preserved and cherished, strengthening relationship bonds.
Utilizing the MIND app components, participants with depression, anxiety and/or agitation may find a reduction in symptoms, and an increased sense of calm. Thanks to sharing options built into the arts and skill building sections that the MIND app provides, long distance family members have the opportunity to see what their loved ones created, and have peace of mind knowing they are being engaged and cared for.
The MIND app was the result of a long development process. It all started when GE Healthcare's Alesia Gibson attended the annual Expressive Therapies Summit in New York City, a conference that attracts healthcare professionals from around the globe. There, realizing the limitations of people with neurocognitive impairments, Gibson was inspired to do more, GE Healthcare got on-board. Working together with neurologist, Daniel C. Potts, MD, FAAN, and me, an MFT, registered art therapist and clinician in Alzheimer's clinical trials research, we collectively worked to develop the MIND app to enhance creativity for brain health.
GE Healthcare got involved to make a difference. It was explained to me, "We build and design the brain scan machines which provide diagnoses, often resulting in a neurological disorder, and with that, we want to give back to our clients and help them enhance their quality of life."
GE Healthcare's, Global Product Leader for PET, Dr. Ben Newton who is based in the UK GE Healthcare office, has a particularly keen interest in the app and is the instrumental force behind the MIND initiative:
GE Healthcare's aim is to support the diagnosis and care of patients with neurodegenerative disorders like Alzheimer's disease (AD) and Parkinson's disease (PD). When we saw how effective some of the art and cognitive therapy techniques Angel was using to help the AD and PD patients in her practice; it became clear that we could help by putting some of these tools in the digital realm. With Angel's guidance, and the help of leading practitioners in the field, we have created and developed the MIND app. The MIND app is designed to give practitioners, patients and caregivers easy access to brain stimulation tools that can help in their memory, cognition and movement care.
Numerous physicians around the country have viewed the app and love it. Bruce Miller, MD, Director of the Memory and Aging Center at the University of California- San Francisco, had his team in the department access the MIND app so they could utilize it for their caregivers and patients with Frontotemporal Lobe Dementia (FTD).
According to Dr. Miller, he feels the importance of creativity is crucial, and particularly for those with dementia, being creative can serve as a host in supporting their quality of life. The need of providing additional outlets is evident and the MIND app is a great tool to support that.
The MIND app is being utilized in a variety of care settings from loved ones at home with their families to dementia care facilities, adult day stays, home health, and skilled nursing facilities across the United States, Canada and in other countries. The MIND app is available for the iPad, free, in the iTunes store located under, GE MIND.
Related
Popular in the Community