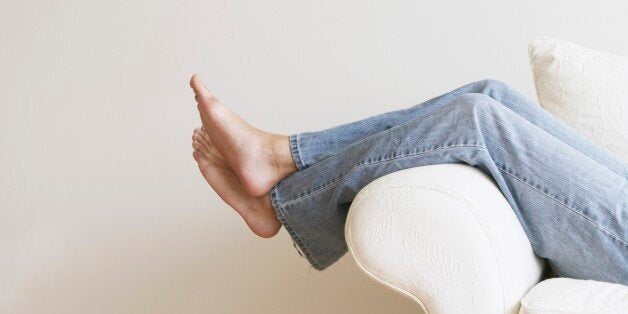 As winter chills set in, it's tempting to stay inside and watch TV. Although television provides ample opportunity for mindless entertainment, we can also watch it mindfully. Yes, watching TV can be a kind of meditation.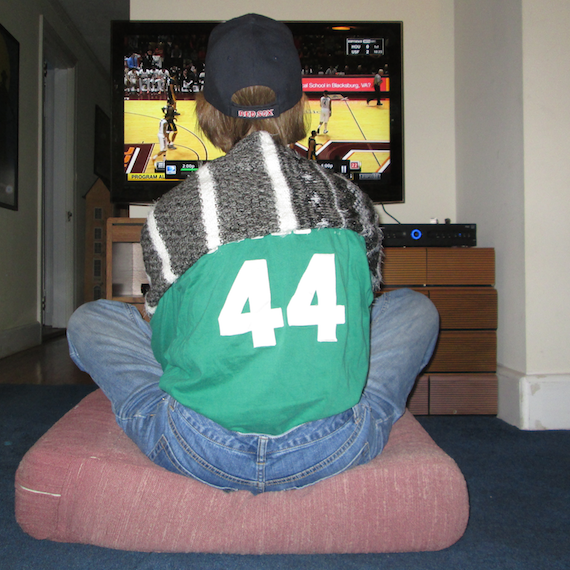 Not, of course, the sort of meditation you do with your eyes closed. It more resembles eyes-wide-open practices like mindful hiking, gardening, or housework (yes, mindful vacuuming is a thing). In these practices, you pay close attention to each and every movement. It is surprisingly rewarding.
What I'm suggesting, though, is that you can experience mindfulness by paying close attention to someone else's actions. Not only that, you can do so by watching them through the medium of television.
I discovered this one afternoon while watching soccer. Even though I enjoyed playing soccer as a kid, like many Americans, I have found watching soccer to be boring. There is not a lot of scoring. But one day, while scanning channels, I came across a game of the English Premier League, and I wondered what would happen if I watched the game mindfully.
I started paying close attention to the players, and not just the one with the ball. I paid attention to their individual steps, their slightest movements along with the passing of the ball from player to player. I found myself surprisingly engaged. Instead of thinking, "Wake me when they score a goal," I was actually enjoying the game. Later, some Europeans I knew told me that for them, much of the pleasure is in observing good play, even if it does not lead to a goal.
More recently, I had some friends over to watch a game of American football on TV. I had the idea to watch part of the game with the sound off, so we could focus on what we were seeing in the present moment without the chatter of the announcers to distract us.
I felt an emotional resonance with the athletes. I could feel my own body mirror an athlete's motion, tensing muscles similar to those used by the athlete on the field. This was probably due to mirror neurons in the brain, which fire when we pay attention to another person performing an action. We feel what another person feels because we imitate it with our own bodies. This is how we feel empathy. So watching TV mindfully can be an exercise in empathy.
When one meditates--for instance on the breath--one often finds that it quiets the mind's inner chatter. When watching an athletic event, the incessant chatter of the TV announcers can be just as distracting. Watching televised sports with the sound off is almost like being present at the game. Being present with a friendly, welcoming attitude is what mindfulness is all about.
I've found this technique works nicely with dance performances like Dancing With The Stars. Although music is often an inherent part of a dance program, it's a revealing experience to watch dancing with the sound off. Without the distraction of music, the mind focuses on a dancer's every movement. I've found myself mirroring a dancer's hip movements with subtle tension in my own hip muscles.
Once a performance is over, we tend to shift our attention to other things. But it can be interesting to "hold the shot" longer and continue to watch the athlete after the whistle has blown or as dancers leave the floor. Once they are no longer performing, you can see the authentic emotions they express in their face and posture and empathize with them.
It's often interesting to focus on one of the bit players instead of the star performer. In a dance performance, try focusing on a single member of the chorus line. If you are watching a baseball game, spend some time observing a fielder away from the ball, preparing, for instance, to receive a cutoff throw.
Mindfulness can help us make an emotional, empathic connection with others, and it can do so even though television. So as the winter of 2016 unfolds, if you find yourself stuck inside and reaching for the remote, take a breath and make the choice to watch TV mindfully.
Related