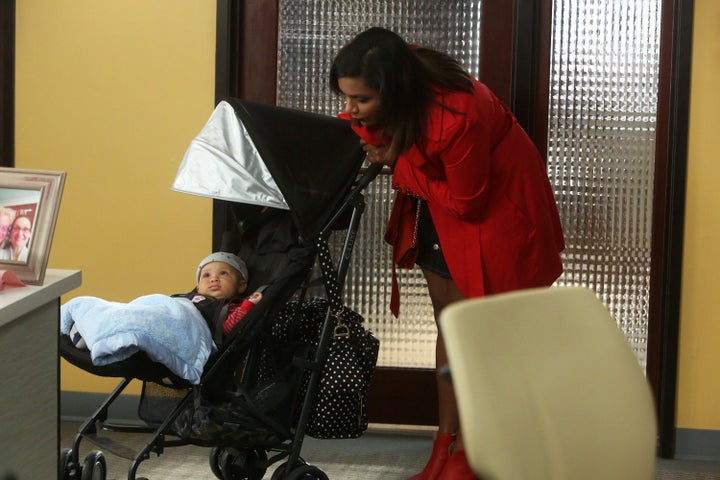 A new episode of "The Mindy Project" has highlighted the shame many moms experience when they breastfeed their children in public.
(Warning: Spoilers ahead!)
In season four's episode "The Bitch Is Back," Mindy Kaling's character, Dr. Mindy Lahiri, debates whether to return to work at the end of her maternity leave or stay at home with her son, Leo. She also runs into a man who shames her for breastfeeding her baby on the subway. "No offense, ma'am, but there's a time and a place for that," the passenger says.
Dr. Lahiri calls the man out for shaming her, but buttons up after he and the rest of the passengers start chanting, "Put them away!" She is then booed as she exits the subway car.
Kaling's character later discovers that her "subway shamer" is Jody Kimball-Kinney (played by Garret Dillahunt), a sexist doctor who has been hired at her office. In one of the final scenes of the episodes, she unintentionally squirts him in the face with breast milk.
The difficulty mothers face in breastfeeding their babies in public is alive and well in the real world. Thanks to "The Mindy Project," it's getting some attention on television, too.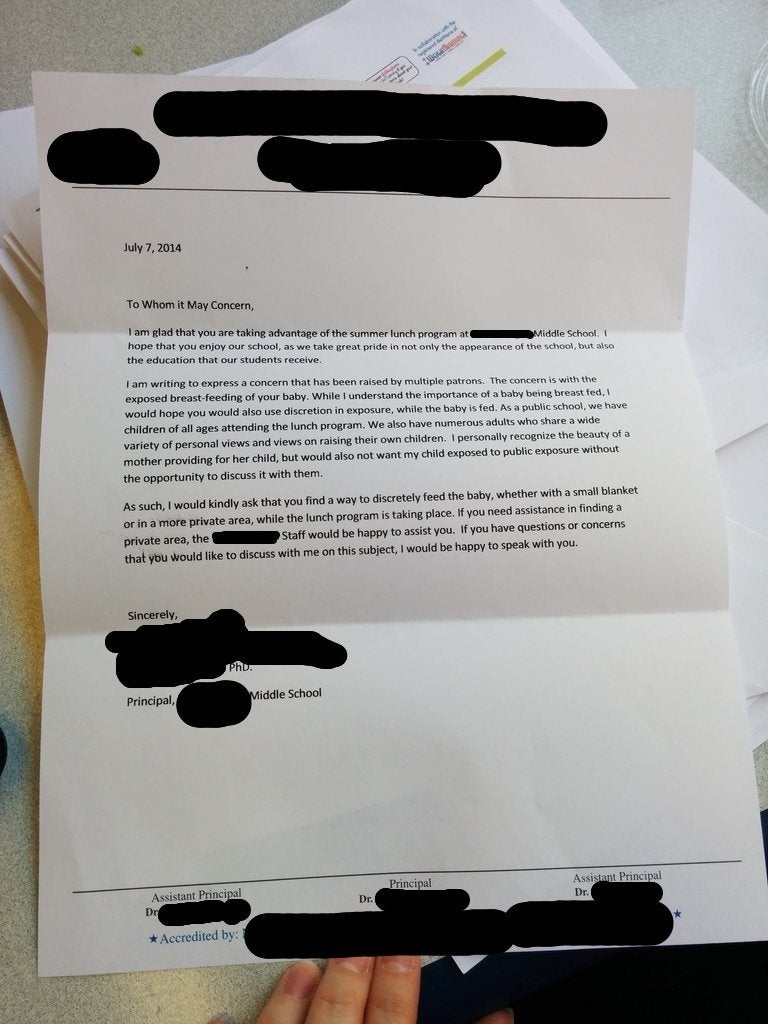 Places Moms Have Been Shamed For Breastfeeding