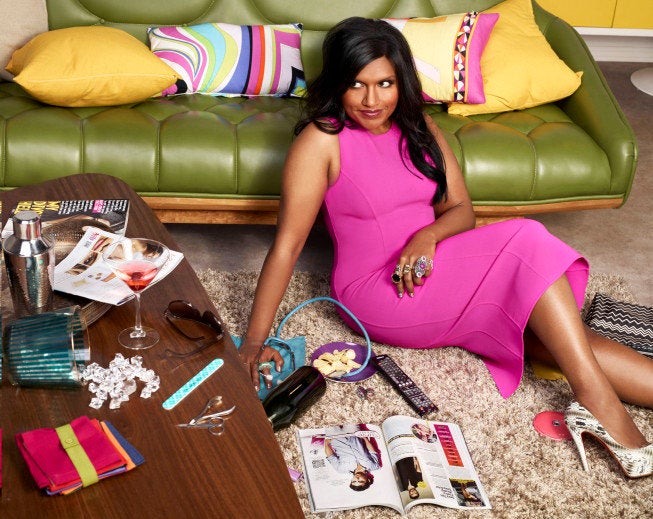 I am happy to report that Mindy Kaling's new sitcom, "The Mindy Project," is Mindy Kaling through and through. This may seem like an obvious thing to say about a show that bears her name, a show she writes, produces and stars in, but it wasn't actually a given. Though Kaling is the face of the show, it airs on a major network, and she's not writing in a vacuum. So while there was never any doubt that it would reflect its creator, what's striking about the pilot is just how undiluted it is. It seems that Fox got out of her way and allowed her to deliver on her vision, one that includes elements that aren't always taken so seriously.
One thing that makes Kaling so appealing to her fans -- she has more than 1.8 million Twitter followers, many of whom want to be her best friend -- is that she doesn't apologize for who she is, and who she is is a rather girly person. For example, she loves romantic comedy, that most female-targeted, often-ridiculed of genres, and doesn't hide her obsession. "This is my favorite kind of movie," she wrote in the New Yorker. Kaling rejects the idea that this somehow undermines her talent. "I do think that if you like lipstick or watch 'Keeping Up With the Kardashians' while you do the elliptical machine, and you're willing to admit to any of that, that there are people who think you're letting down women or something. Which is just a bunch of bullshit, and can make me kind of angry," she told the AV Club last year. " I've written 22 episodes of 'The Office,' and I'm a super-confident writer, and I hate that that makes me 'stupider' or something." It's not surprising, then, that her character on the show, 31-year-old OB-GYN Mindy Lahiri, is an accomplished professional woman who also happens to like shopping and romantic comedies.
Kaling claims she has loved comedy since she was a kid. On the Marc Maron podcast back in March, she said she used to transcribe "Gap Girls" sketches from "Saturday Night Live" to understand the structure. And she's reportedly worked hard over the years as a writer and a performer for "The Office." ("Mindy has long been considered the best writer on 'The Office,'" her friend and fellow "Office" mate B.J. Novak once said.) What's thrilling about "The Mindy Project" is that not only did she get her own show, she's telling the type of story she loves -- and she's telling it her way. As she explained to HitFix, "I think the biggest thing that I've learned from watching so many [romantic comedies] is that bad romantic comedies are bad because they're not comedies. They forget that they have to do that." If the pilot is any indication, Kaling hasn't forgotten because this is a comedy.
The first episode of "The Mindy Project" isn't perfect, of course. There is one joke in particular -- when Mindy pulls out her iPhone in the middle of a date with Ed Helms to cross off a potential red flag from a typed list -- that fell flat to me. Still, others made up for it, enough to make me want to tune in to future episodes. Mindy's prayer before her date, which was featured in the trailer, was pretty funny: "May he have the wealth of Michael Bloomberg, the personality of Jon Stewart, the face of Michael Fassbender... the penis of Michael Fassbender."

Whether the show succeeds will depend on whether general audiences warm to Kaling's interests and sense of humor. But for those of us who already share it, there are enough instantly recognizable Mindy Kaling Moments -- the opening shot of Meg Ryan in "When Harry Met Sally..." (a tribute to her hero Nora Ephron) as well as the one in which she asks for a tour of the Special Victims Unit (a nod to her love of true crime) -- to keep watching. Also, I thought her character's sequined dress at her ex-boyfriend's wedding was great, a fun detail that really did enhance my enjoyment of the show.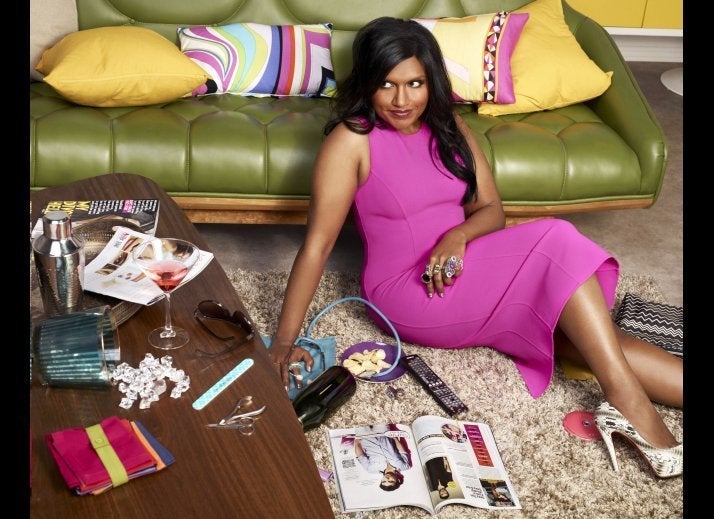 'The Mindy Project'
Related
Popular in the Community