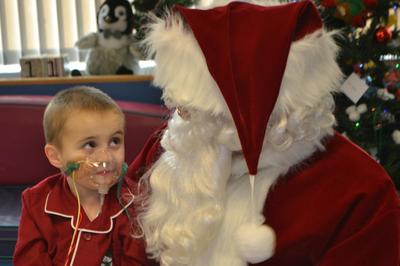 Oh what a difference 365 days can make. Apologies for the starting this story with such an overused cliché, but it's the only phrase that captures the event that have happened since the publication of the original 'Miracle on 34th Street' story. This was not the follow up piece I had intended to be writing a year later, but realistically I had never thought I would befriend a little boy from Tennessee and his family.
His parents, Julie and Adam, and world-renown medical staff were facing an uncertain future. The only thing certain was that a heart and double lung transplant was the sole way Weston would see another year. After three years of agonizing waiting, the phone call that was prayed for each night was received by Julie in the early morning of December 12, 2013. Thus began my experience in witnessing of the events that unfolded in the original Miracle on 34th Street article, just two weeks before Christmas.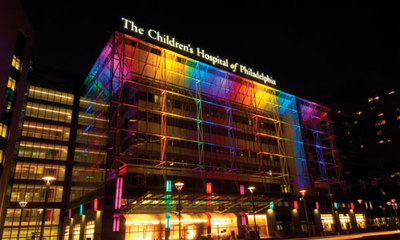 During hours after transplant, my mind wandered about what 2014 would be like for Weston and his family. Everyone who rooted for this little boy during his long journey on the transplant waiting list was anticipating seeing the promise of new life. That was the miracle, wasn't it? The opportunity to regain a normal life for a 7 year old boy and his family.
And in a blink of an eye, the expectations for the upcoming year were deflated. Instead of 2014 being the year of Weston's recovery, it became the year of heartache. As the weeks passed in the new year, complications arose that no one was able to foresee during a time of promise.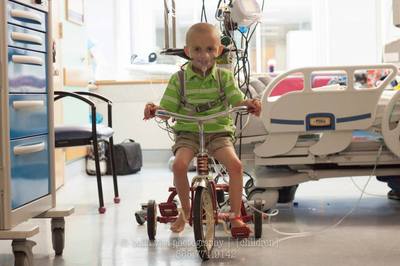 In a horrible twist of fate, I found myself in Weston's hospital room four months later in an unimaginable moment . In the same spot where I sat with him as he was being prepared for his transplant, I was saying my final goodbyes to a little boy who's life was cut short. Four months prior, my friend Jen and I were helping to pack up Weston's room to be sanitized for transplant. Now we were tasked at emptying the room to take the belongings home, without their owner. The same hallway Jen and I walked down with Julie to see Weston off for his transplant four months prior was where I dropped to my knees in grief after walking out of Weston's room for the final time while carrying a teddy bear that would no longer had an owner.
The same community that rallied around the family during their time in Philadelphia during Weston's treatment united to remember him while supporting the Keeton family.
The grief of Weston's passing and the sadness of my best friend returning to her hometown in Tennessee dramatically altered on my perspective of life. The euphoric outlook for the future experienced on December 12, 2013 was replaced with an internal struggle to make sense of the unanticipated ending of Weston's life. Anger swelled up inside me. For a brief time, it felt that the miracle that was witnessed had died with Weston. Initially, I had defined the miracle in my mind as the complete recovery of the ailing child. But as time passed it became clear that the miracle on 34th street was something deeper. From registering as organ donors to hugging their loved one tighter, people from all walks of life were inspired to make life changes because of their exposure to Weston's story. Nine months after his passing, the life of the little boy with the broken heart continues to impact lives through his story, which is shared by his loved ones- which spans far beyond his family and reaches around the globe.
After Weston's passing, he was able to be part of another family's miracle by donating his corneas. The most appropriate thing I can do to commemorate Weston's transplant anniversary is to urge others to be part of a miracle for a family waiting for the life-saving gift of organ and tissue donation. By registering as an donor, you have the ability to be part of a family's miracle. A family like the Keeton's, who continue to advocate for donation so that other families can have their own miracles of life.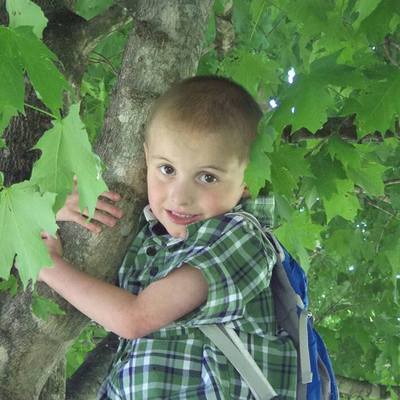 There is no doubt that I witnessed a miracle on December 12, 2013 in the early morning at Children's Hospital of Philadelphia, which is located on 34th Street. But the miracle wasn't just the multiple-hour transplant surgery. It was the miracle that a family of a child that passed away suddenly on December 11, 2013 made a choice to save the lives of other children through organ donation. It was the miracle of transparency that the Keeton family showed by sharing their story of their son's survival to inspire others to register as organ donors. It was the miracle of the formation of friendships through Weston. Most importantly, it was the miracle of having the privilege of knowing Weston Keeton.
Popular in the Community