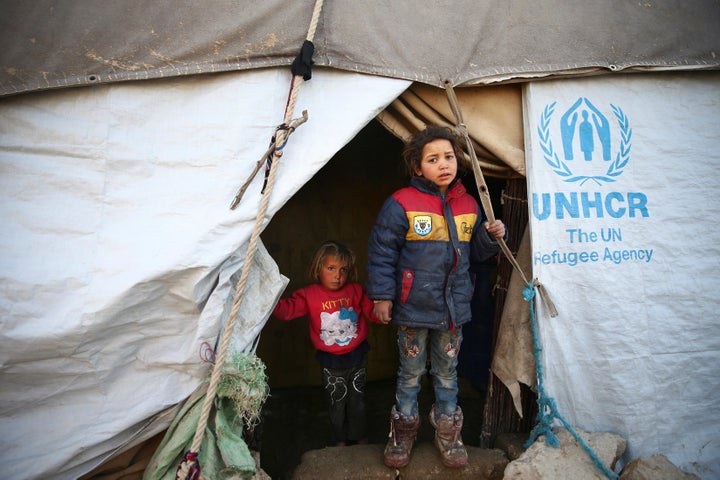 This article is cross-posted on TheCommunity.com. Click here to add your name to a letter to the UN Secretary General and President of the General Assembly asking for children's rights to be prioritized in the UN's agenda this fall.
There is a common misperception that we live in a civilized world. At the core of our community are the values of progress and peace. It is, therefore, unfortunate that even though we have transcended galactic boundaries, we have failed to universally uphold these values.
Today, one of the largest and most shameful crises faced by humanity is the issue of children's safety and development. Children in crisis are refused asylum. They are used to propagate violence. Around the world children are sold as inanimate objects for physical and sexual exploitation. And it is the children who suffer the worst outcomes of war.
All children deserve a life free of violence and fear, a life of hope and dreams. However, the previous century's hasty development agenda has neglected their needs. Today, we stand again on the brink of leaving behind an entire generation. To alter the circumstances, we need to build a strong foundation which prioritizes children and their protection.
For this reason, fellow Nobel Peace Laureates and world leaders gathered in a Children Summit in New Delhi, in early December last year, hosted by Kailash Satyarthi, the 2004 Nobel Laureate, and the President of India to strategize towards the goal of ensuring that no child is left behind in our policies, programs and promises.
Satyarthi, his wife, daughter, son and in-laws and the rest of their extended family are all deeply involved in the noble pursuit of freeing children from slavery held by powerful economic groups. Braving threats and physical violence and over several decades they have saved over 100,000 children from slavery, sheltered, educated and prepared them for a life in freedom and dignity.
The New Delhi outcome document called the 'A Will for Children' underlined the moral responsibility of the laureates and leaders to raise their voices against the exploitation of children, support efforts and initiate more concrete and robust measures to safeguard children across the world.
Some Nobel Laureates who attended the Summit in New Delhi were also present at the 16th World Summit of Nobel Peace Laureates in Bogotá, Colombia, earlier this month, as was I.
The direct outcome of our discussions and collective will, as reflected in the final declaration, was the recognition of children's issues as the key to building pathways to a lasting and sustainable peace. The Nobel laureates emphasized inclusion and financial prioritization of children's issues and the need for adequate laws and their effective implementation.
They reaffirmed the importance of youth voices in creating policies. In the post-world war era, the impetus has been on international coalitions and technological investments for a resilient and more peaceful world. But the gaps in our economic policies have proliferated child marriage, the number of children out of school, children in exploitative sexual and labor conditions and most of all, the disparity of opportunities between children of different ethnicities, regions and backgrounds.
Besides being an acute moral dilemma, protection of children's rights is an urgent economic and development priority. International and regional governing bodies must ensure that the mistakes of the past are not repeated.
Albeit a little late, the protection of the totality of children's rights is finally gaining momentum at the world stage. And, even more promising is the fact that it is slowly uniting the world.
Calling all HuffPost superfans!
Sign up for membership to become a founding member and help shape HuffPost's next chapter