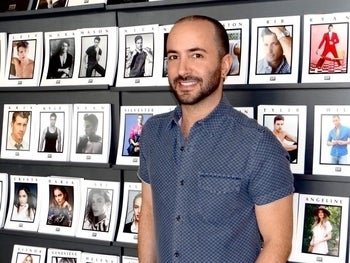 Five years ago model mogul David Todd took the biggest risk of his life when he opened his own fashion agency. Today, DT Model Management is one of the leading modeling agencies in Los Angeles.
Over the years, DT has signed some of today's brightest models including the daughters of some of Hollywood's biggest stars.
Part of the DT family is Ireland Baldwin, the daughter of Alec Baldwin and Kim Basinger. Baldwin is currently the GUESS girl, and she recently shot a campaign for Too Faced Cosmetics and Wet n Wild.
DT's roster also includes Ava Dash, the daughter of producer Damon Dash and fashion designer Rachel Roy. Nala Wayans of DT, daughter of Keenen Ivory, recently made her runway debut in Sherri Hill's spring 2018 fashion show.
"We are so different form your typical modeling agency," says David Todd, founder and president of DT Model Management. "We are very nurturing. Each talent is like a unique brand."
Todd, a native of Los Angeles, has been in the modeling industry for over 20 years. He began as an intern when he was just out of high school. For close to 10 years he ran Wilhelmina's men's division in Los Angeles and then went on to Nous Models Management.
At DT Model Management, Todd wears many hats. In addition to managing careers, Todd says his job is also a salesperson, publicist and at times even therapist. While the hours can be long and the demands exhausting, when talking to Todd, it's apparent he wouldn't have it any other way.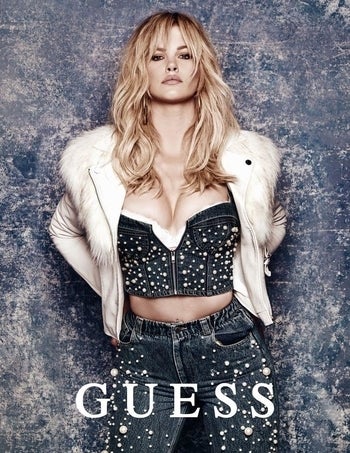 You have described yourself as a veteran, but not an old veteran in the model industry. What initially inspired you to get into this business?
When I was younger I had a girlfriend who was a real model. She brought me with her to the set. I wound up meeting her commercial agent who ended up hiring me to do print shoots. I was like, "Oh, I can get out of school!" It became where I knew I wasn't interested in being a model or being an actor. I just really loved being behind the scenes. I knew I wanted to be an agent. I wanted to be the one booking the jobs and negotiating the deals for the models.
You are known for your professional life, but for those who don't know you outside of business, how would you describe yourself?
I always see myself as being someone who is personable and cares about people. Agents have this misconception that they are bitchy and don't have a heart. I definitely have my moments where I have to be stern, but I feel like I have compassion. I think that comes from having a life outside of just being an agent. I'm very close to my family, and I have very close friends. I've always kept myself grounded. I think people are surprised that I'm not at Hollywood parties every single night. That's not ever really been my forte.
However, there are times when you have to go to parties or be on red carpets with your clients. You've been around your share of celebrities. Is there someone you've met where you've been totally starstruck?
I love Mariah Carey. I'm such a fan of hers, and I was like freaking out over Mariah. I am a lamb [Mariah Carey fans] 100 percent.
DT Model Management is going on its sixth year. Who or what currently has you excited?
I'm always excited when we sign someone new. When we are signing models at DT, we really want them to be unique and diverse. We really want to get our clients excited. We don't want to just offer them the typical blond that they have been seeing since 1980. I think that is why we have been successful.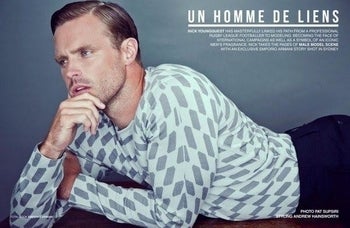 When looking for models, what does beauty mean to you?
Beauty is not only the way the model looks. We've seen a lot of beautiful girls or good looking guys that we have said no to. I always say the casting or the meeting starts right when you walk through the door. When I sit down with someone, I want to see their personality. I know it sounds cliché, but I want to see an extra little thing that maybe the girl I had met before didn't have. We're looking for diversity. We're looking for personality. We're looking for someone who takes direction well. We want someone who wants this and just doesn't want to get a pay check. Regardless of what anyone says, modeling does take work.
As someone in the position of power to make or break careers, how concerned are you about the recent events of so many individuals being accused of sexual harassment or assault?
It's incredibly concerning because you just have to be so careful now with what you say and what you're doing. You never know how somebody feels. You never want to put anyone in the position where they are uncomfortable. I tell everyone here that you don't know how someone feels. We also have to be careful of our clients and the people we work with. We have to be cautious as to where we are sending models. We always have been. We are very protective of our talent. In this day and age now, we just have to be extra careful.
After everything you've done in your career, what are you the most proud of?
Opening the agency. I always believed in myself, but I never thought in a million years that we would be this successful. I'm so thankful for that. I hope we just continue to grow while maintaining our personal, one-on-one management.
Where does that belief in yourself come from?
My parents always believed in me, but I also really pulled that out myself. I had an amazing childhood, but I was also bullied when I was younger. I was different. I knew that once I got out of high school that I was going to do something great with my life. When you're in school there can be so many mean people and they say mean things to you. You can let that destroy you or you can choose to have a great life and do something amazing that you love.
REAL LIFE. REAL NEWS. REAL VOICES.
Help us tell more of the stories that matter from voices that too often remain unheard.
This post was published on the now-closed HuffPost Contributor platform. Contributors control their own work and posted freely to our site. If you need to flag this entry as abusive,
send us an email
.